Best Beef Recipes is an Amazon Associate. We receive compensation for purchases made through affiliate links.
This Philly Cheesesteak Sliders recipe makes one of the best party food ideas ever! With just 10 minutes of prep and 30 minutes to cook, plus simple ingredients, these Hawaiian roll sliders are quick, easy, and so delicious. Tasty mini Philly cheesesteaks make a fun family dinner or the perfect football party finger food!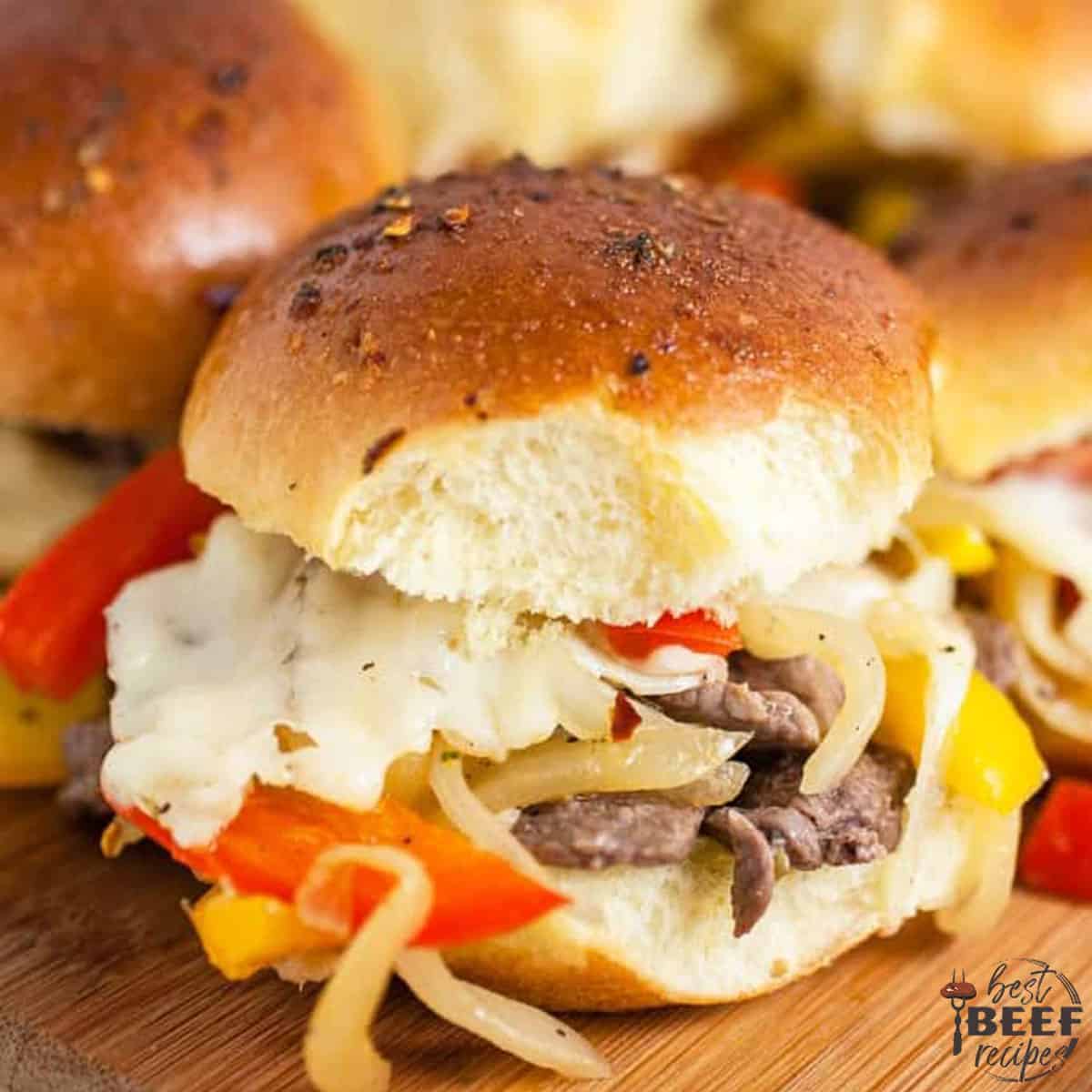 Jump to:
🍽 What do I need to make Philly cheesesteak sliders?
Believe us when we say that this recipe could not be any easier. Just like making bacon cheeseburger sliders, this Philly cheesesteak sliders recipe does not take much to make at home. You will need:
Your favorite pan
An 11 by 17 inch baking dish
A small microwave-safe bowl
All that goes into making this recipe for Hawaiian roll sliders is cooking the steak, peppers, and onions, baking them in rolls, and brushing with melted garlic butter on top. They are a dream come true and so simple!
There is always a debate about what is or isn't a true, authentic Philly cheesesteak recipe. And, we are here to tell you that this recipe is so delicious that no matter what side of the debate you're on, you are going to love them.
We're talking beautifully seasoned top sirloin steak cooked with bell peppers and onions, baked to perfection in Hawaiian slider rolls with melty Provolone cheese and garlic butter on top. What could be better?
What meat should I use?
When it comes to choosing the best meat for Philly cheesesteak, thinly sliced or shaved steak is always the answer.
Most Philly cheesesteak recipes you find will use thinly sliced ribeye steak. For these Hawaiian roll sliders, however, we use thinly sliced sirloin steak. Not only is sirloin steak just as good as ribeye for cheesesteak when sliced thin, it is more budget-friendly than ribeye.
Other options include skirt steak or New York strip. Look for thinly sliced steak at your grocery store, or ask your butcher to slice it thinly for you. And remember - you want very thin, shaved beef if possible!
What toppings should I use?
For toppings, we keep it to onions, peppers, and Provolone cheese. This is classic and a great choice for making the best Philly cheesesteak recipes.
But, the best thing about this recipe is that you can mix it up how you like to fit your tastes! For example:
You can use a different cheese - like white American cheese or Mozzarella cheese instead of Provolone
Leave out the peppers and stick to the onions - some people prefer their cheesesteaks with fried onions only and no peppers!
Add sauteed mushrooms and onions instead - this takes it into French Dip territory, but who doesn't love mushrooms and onions?
If you don't live in or near Philly, here's a fun fact: Cheese Whiz is also a popular choice for topping cheesesteak recipes! In fact, the famous Pat's Philly Cheesesteak is made "with whiz".
It's true: you can use Cheese Whiz if you happen to have it on hand and want to give it a try. And you should, at least once!
Philly Cheesesteak Sauce
We keep it simple with these sliders and top ours with garlic butter at the very end. The flavor from the peppers and onions mixed with the beef and Provolone cheese is more than enough. No extra sauce needed!
This recipe includes a recipe for garlic butter; however, you can also top these sliders with this popular Garlic Butter Sauce Recipe. We use it for everything, like Juicy Garlic Butter Steak Bites and Garlic Butter Burgers.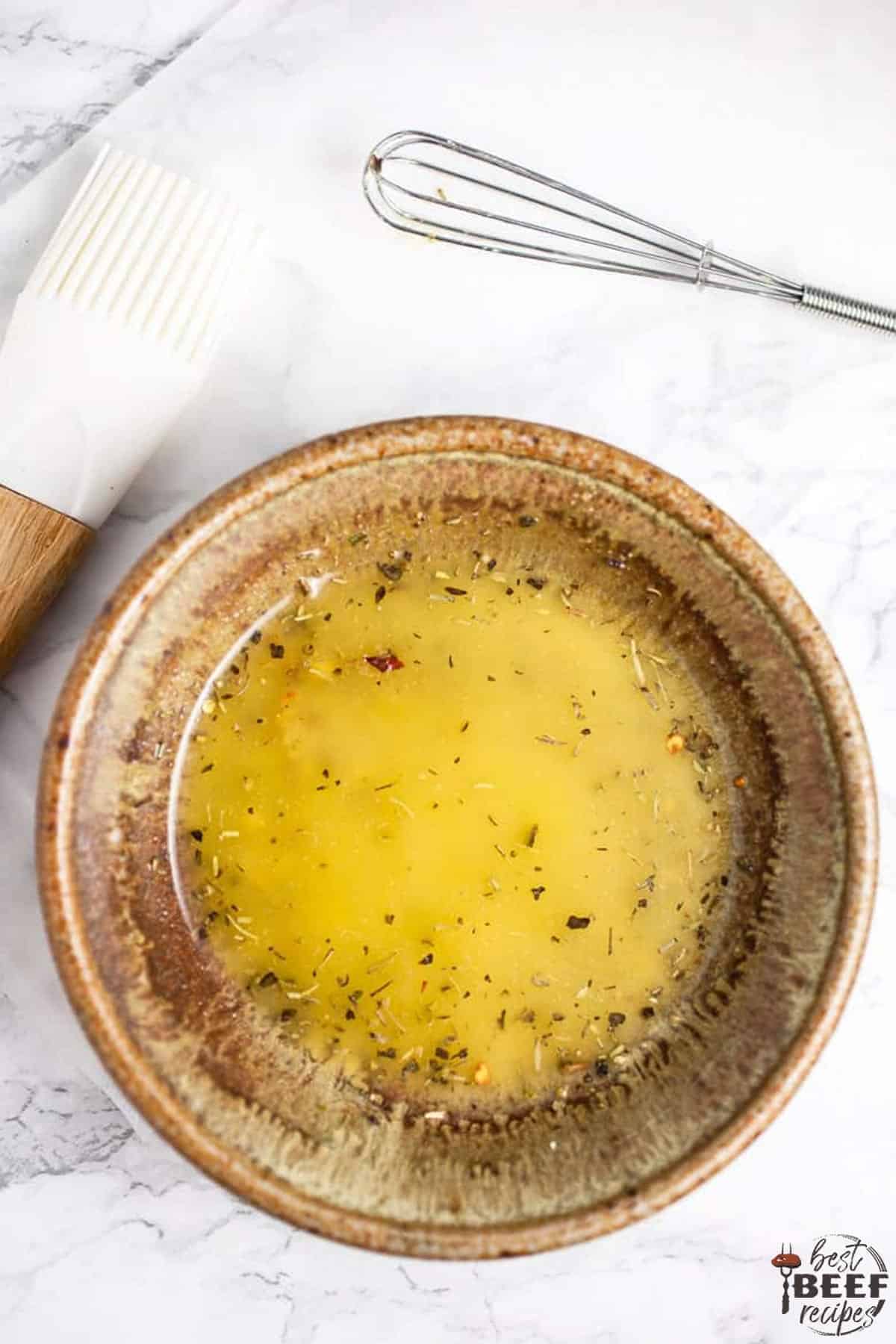 ❓ Can I make this recipe ahead of time?
Yes, absolutely! Prepare the peppers, onions, and steak ahead of time, and store until ready to use.
Cooked peppers and onions are good for about 3 to 5 days in the refrigerator, while steak is good for about 3 to 4 days. However, for best results, we recommend making everything the day before if you plan to make this recipe ahead of time for an event.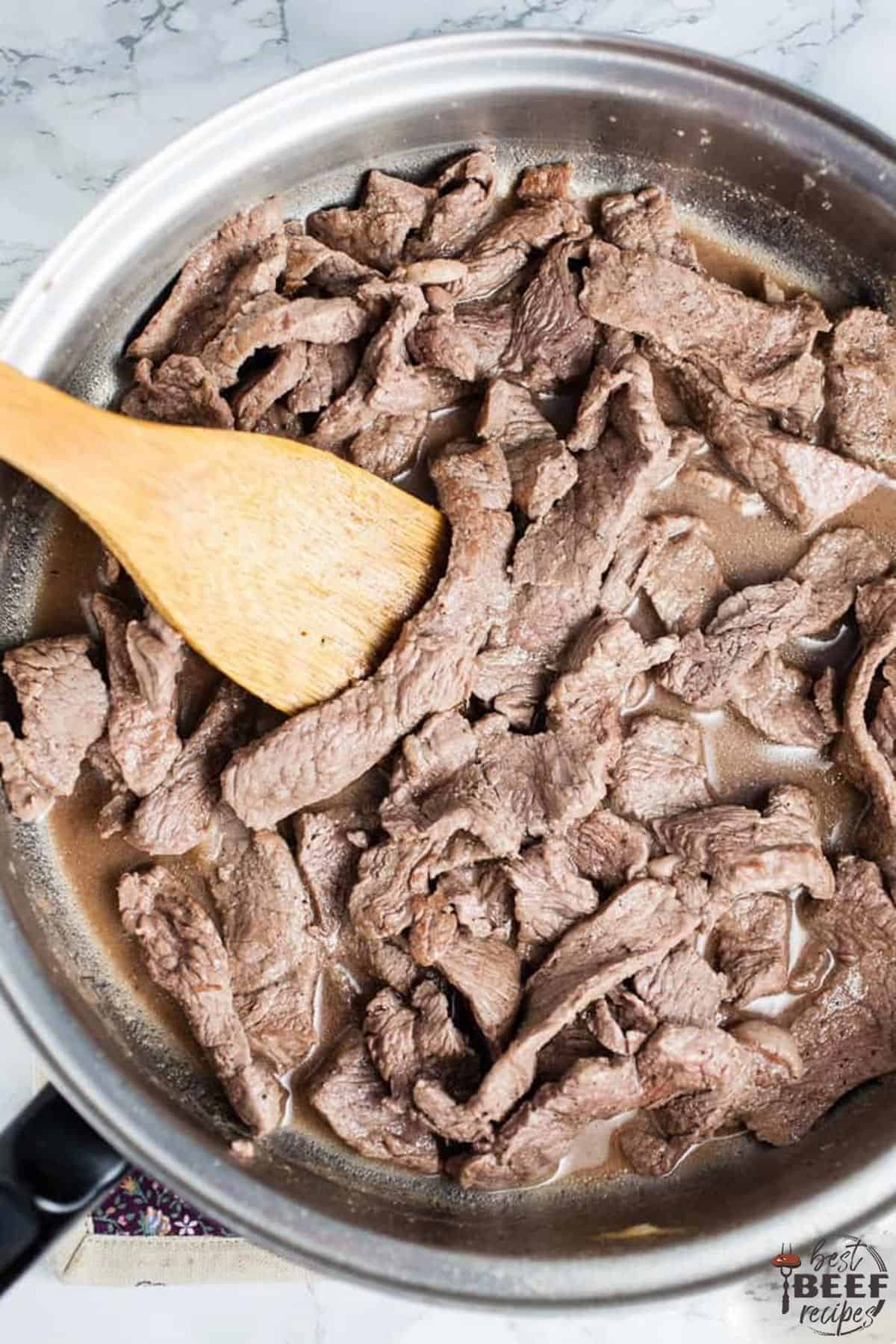 🥫 Storing Leftover Sliders
If you happen to have leftover sliders, you can store them in an air-tight container in the refrigerator or wrap in aluminum foil and store.
Philly cheesesteak sliders on Hawaiian rolls are good for up to 4 days, but we guarantee they won't last that long. They're too delicious!
To reheat, pop them back in the oven at 350 for 10-12 minutes until heated through for best results, or microwave individual portions if you prefer.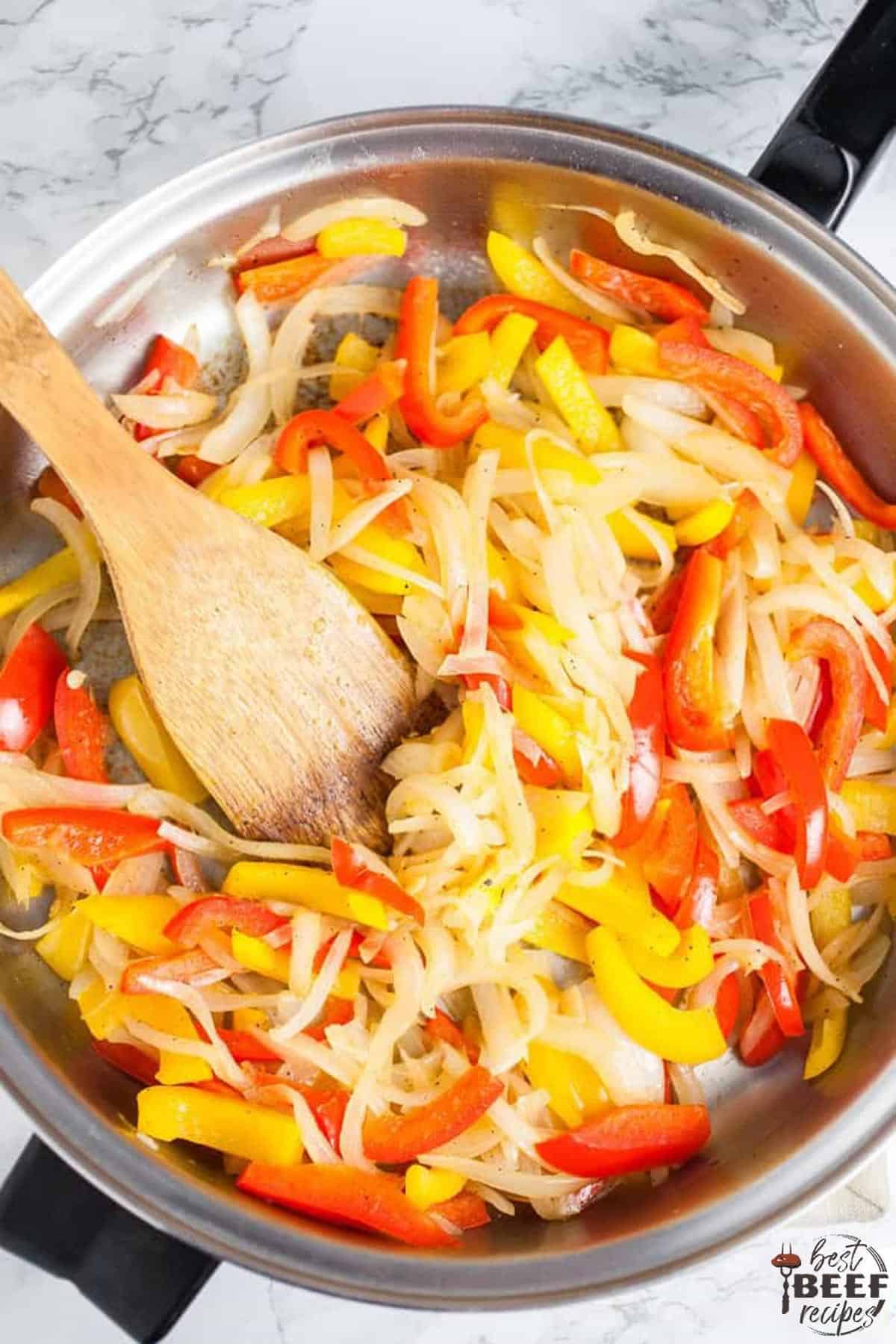 🍔 What to Serve with Sliders
Whether you're serving this recipe for Hawaiian roll sliders for a family dinner or a game day party, the best side dishes are:
A simple salad recipe, like Tomato Cucumber Feta Salad, is also a great choice for serving as a side dish with these steak sliders!
📖 Best Beef Recipes
If you loved this recipe for Hawaiian roll sliders, we know you're going to love more of our best beef recipes and Steak Dinner Ideas. Try some of our favorites to start with:
And, if you love simple beef recipes, you are going to love our hamburger recipes. Try our Instant Pot Hamburger Soup or Keto Hamburger Casserole. They are so easy to make and perfect for feeding your family or a crowd.
This was so good!

@sharyljean

Yum!!! It was delicious!

@tishstump
I made this tonight and it was truly amazing so tender and juicy. Will definitely be making it again.

@bz4u22003

Fantastic and Super Moist!

@supplee2

Check out our Cheesesteak Sliders Web Story!
Did you try this Philly cheesesteak sliders recipe? Let us know in the comments below and with a rating what you think! We love to hear from you.
📋 Recipe
Philly Cheesesteak Sliders Recipe
Easy Philly Cheesesteak Sliders have all the flavors you love in a classic cheesesteak recipe in the form of Hawaiian roll sliders!
Ingredients
1-1½

lbs.

top sirloin steak sliced thinly

2

bell peppers

2

onions

2

Tbsp.

oil split

2

tsp.

garlic powder split

1

tsp.

Italian seasoning

¼

tsp.

red chili flakes

4

Tbsp.

butter

12

slices

provolone cheese

12

Hawaiian slider rolls

generous pinch salt

generous pinch pepper
Instructions
Heat your oven to 350°F. Cut 2 bell peppers and 2 onions into thin strips. Heat 1 Tbsp. oil in a pan over medium heat, then add the peppers and onions along with a pinch of salt and pepper. Saute for 10 minutes until the onions caramelize, then remove from the pan and set aside.

Cut 1½ pounds top sirloin steak into thin strips, if not already cut. Return the pan to the stove over slightly above medium heat, then add the beef strips. Season with a generous pinch of salt and pepper as well as 1 tsp. garlic powder. Saute for 2-3 minutes on each side. When the steak is almost cooked, but not completely done, remove from the stove.

Halve 12 Hawaiian slider rolls. Place the bottom half of the rolls in an 11 by 17 inch baking dish. Layer with steak and juices, peppers and onions, and then a slice of provolone cheese on each slider. Replace the tops of the buns.

Add 4 Tbsp. butter to a microwaveable bowl and microwave in 30 second increments until fully melted. Add remaining garlic powder, 1 tsp. Italian seasoning, and ¼ tsp. red chili flakes, then stir to combine.

Brush the garlic herb butter over the sliders and bake for 15 minutes, allowing the cheese to melt and the tops of the buns to turn golden brown. Enjoy!
Notes
That little brush of garlic butter over the top adds so much flavor. Give it a try using the recipe above, or find our favorite Garlic Butter Sauce Recipe linked in the post for another method!
Nutrition
Serving:
1
g
|
Calories:
386
kcal
|
Carbohydrates:
18
g
|
Protein:
26
g
|
Fat:
23
g
|
Saturated Fat:
11
g
|
Polyunsaturated Fat:
10
g
|
Cholesterol:
82
mg
|
Sodium:
459
mg
|
Fiber:
2
g
|
Sugar:
3
g
Photos and recipe by Christine Rooney.