This post may contain paid links. If you make a purchase through links on our site, we may earn a commission.
When it comes to flavor, BBQ rubs are just as important as the sauce! Pick from our best BBQ Rub Recipes to find your favorite rub for ribs, steak, and more. Perfect for grilling, smoking, or even oven-roasting meat!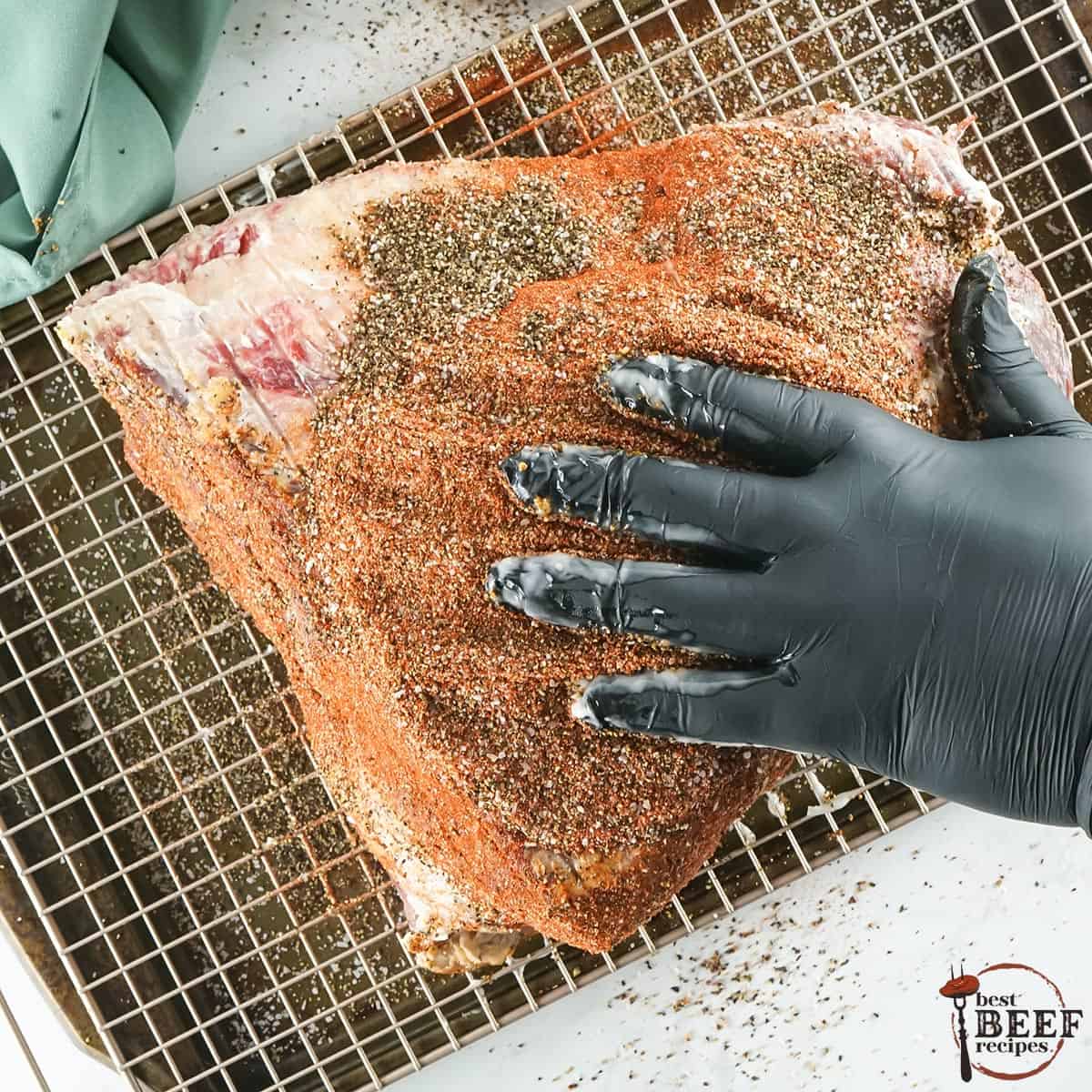 Jump to:
BBQ Rubs Recipes
Living in Florida, I am constantly working the grill or smoker. No need for a special occasion to cook out, here! After testing so many grilled and smoked beef recipes, I can say with confidence I know what makes a good barbecue rub.
BBQ rubs are just as important to the flavor of the meat as the sauce. If you want to get the most flavor out of your meat, picking the perfect rub is essential, whether it calls for a dry rub or a wet rub.
Try my best BBQ rubs the next time you make ribs, steak, or brisket, and I guarantee you will find a new favorite!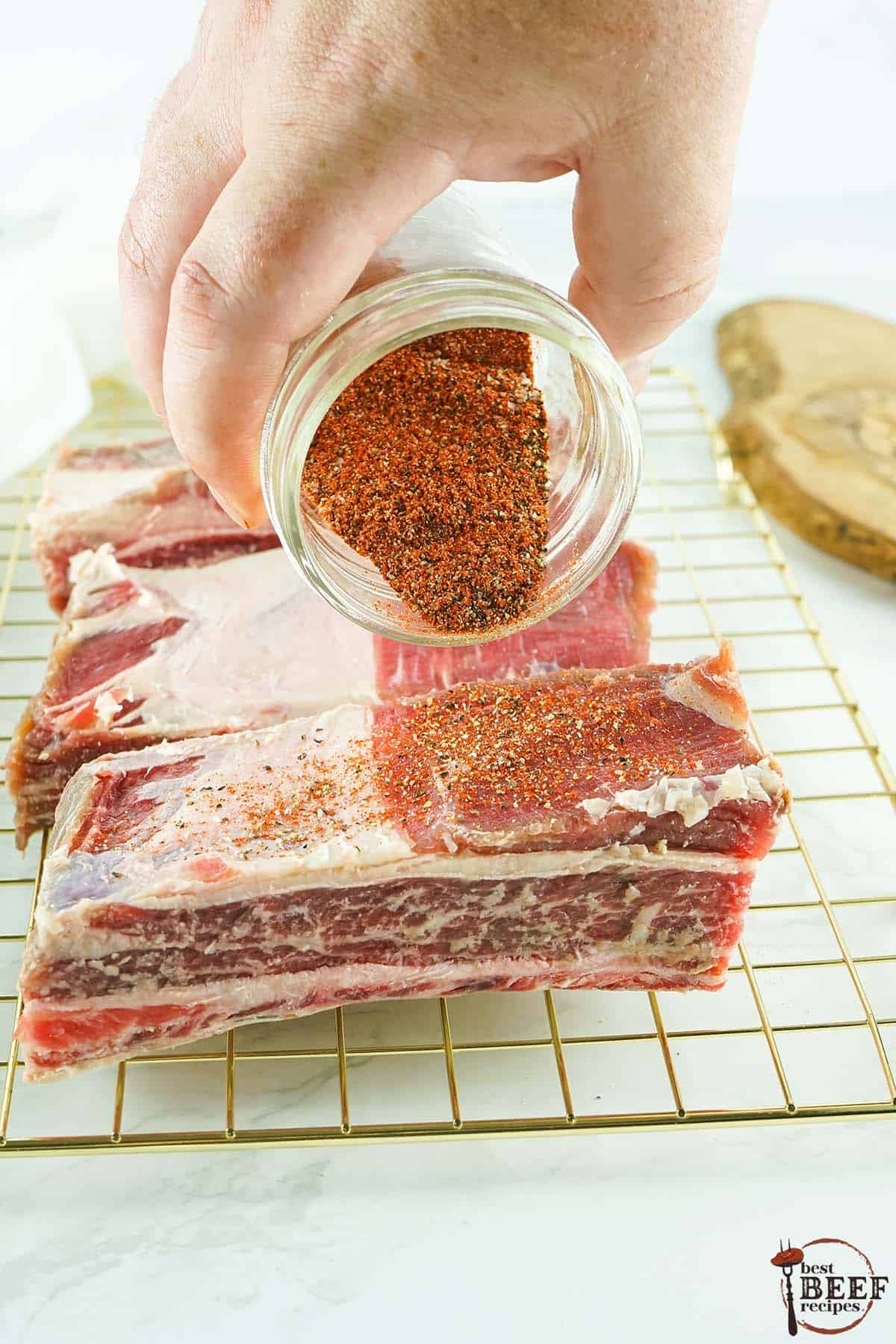 BBQ Dry Rubs vs. Wet Rubs
A dry rub is a mixture of seasonings rubbed into the meat with no liquid element added. A wet rub is a mixture of seasonings in addition to a liquid, such as Worcestershire sauce, oil, alcohol, vinegar, or mustard.
Wet rubs tend to stick to the meat better than dry rubs and add moisture to the meat, while a dry rub will create a caramelized crust without any additional moisture. Which type you use is according to your preference.
You can make any dry rub into a wet rub by adding a liquid component. If you want to try a wet rub using one of the dry rub recipes below, try simply adding a wet ingredient.
Dry Rub Recipes
Brisket Rub
This dry rub for brisket is a mixture of sweet paprika and savory garlic powder that perfectly suits the flavor of brisket. You can also use it for other slow-cooked meats like pulled pork!
get the recipe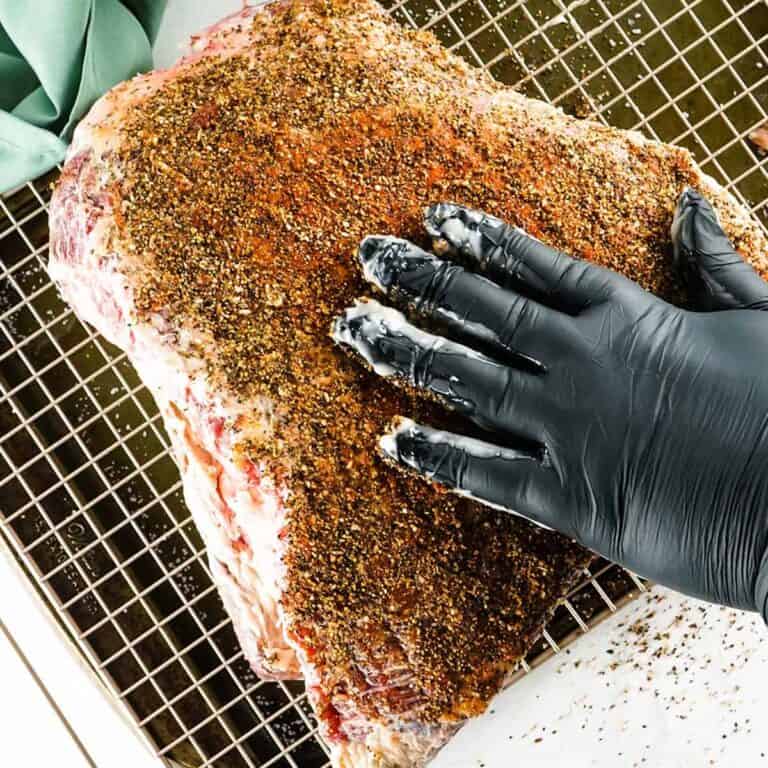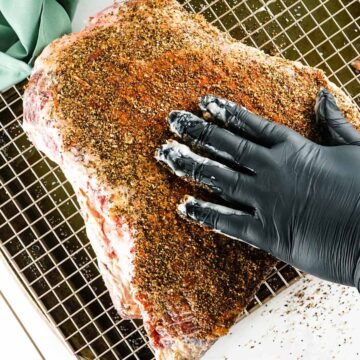 Tri-Tip Rub
Complete with thyme and garlic, this Tri-Tip Rub is one of the best dry rubs for steak. It is amazingly flavorful but simple to put together in a pinch.
get the recipe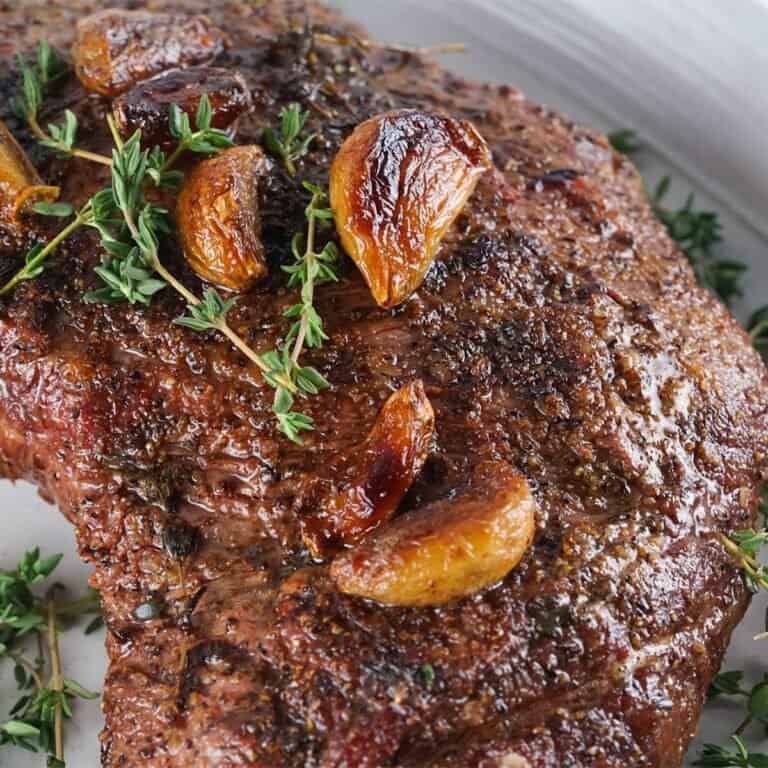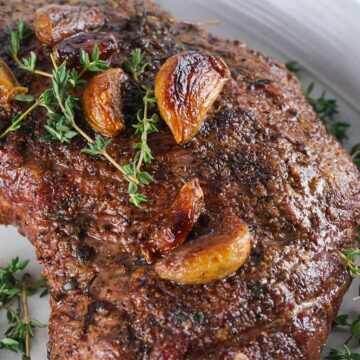 Short Ribs Rub
This short ribs rub is sweet, savory, and nicely salty. It is perfect for a rack of ribs of any kind, like baby back ribs, but is especially delicious for smoked beef short ribs.
get the recipe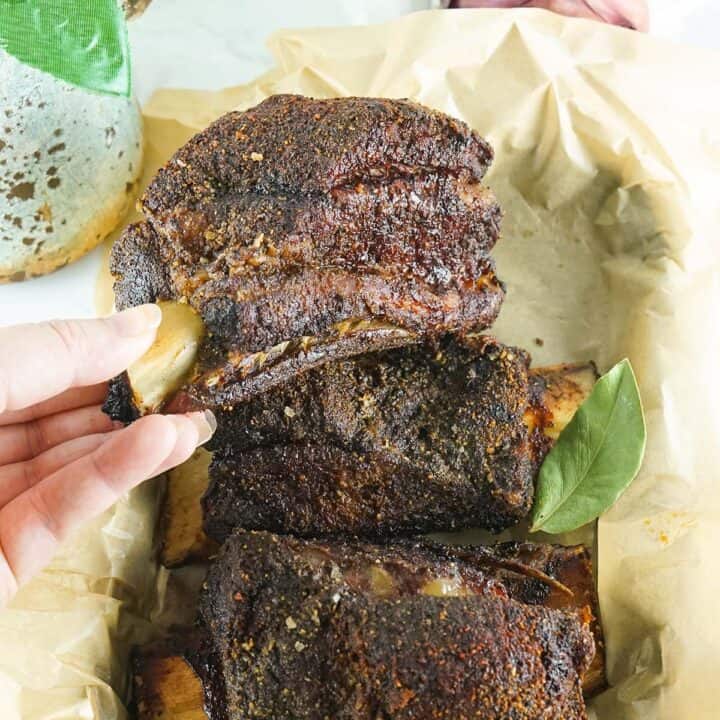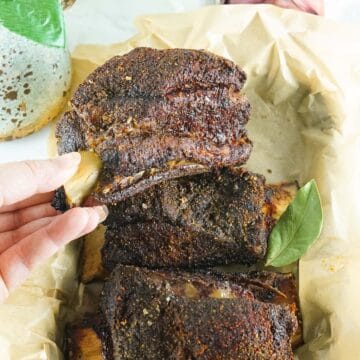 Prime Rib Rub
Prime rib is an amazing choice for smoked beef, and one of the most tender, flavorful cuts. Try this simple prime rib rub to complement its natural flavor.
get the recipe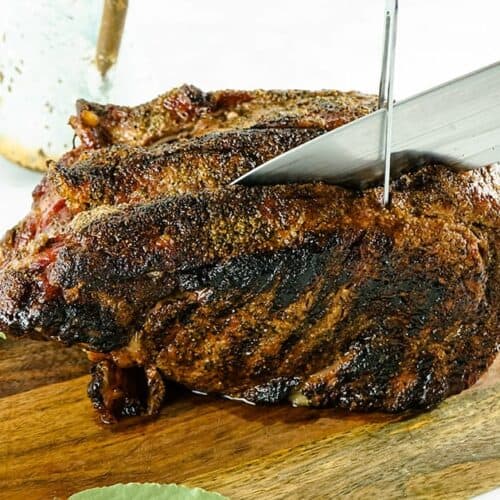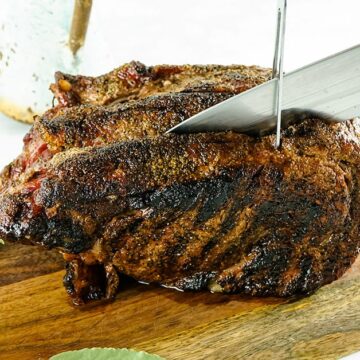 Steak Seasoning
This sweet-and-spicy steak seasoning is a perfect dry rib for steak, but you can use it for other cuts like brisket and ribs, too. It's packed with layers of flavor and perfect for grilling.
get the recipe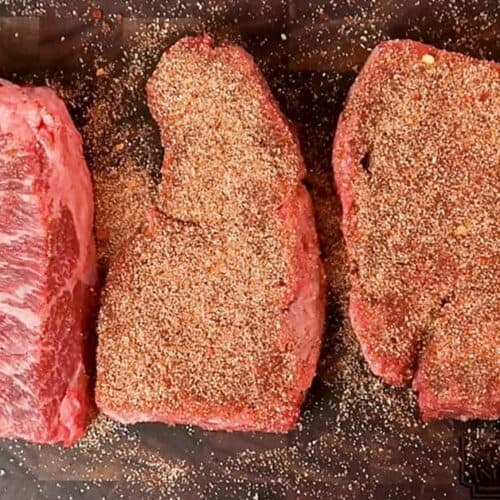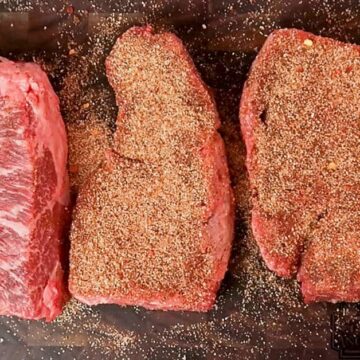 Wet Rub Recipes
Coffee Rub
With a blend of spices, ground coffee, and mustard, this Coffee Rub is an amazing wet rub for steak, prime rib, short ribs, brisket, and more. Try it for smoked beef and be amazed by its flavor!
get the recipe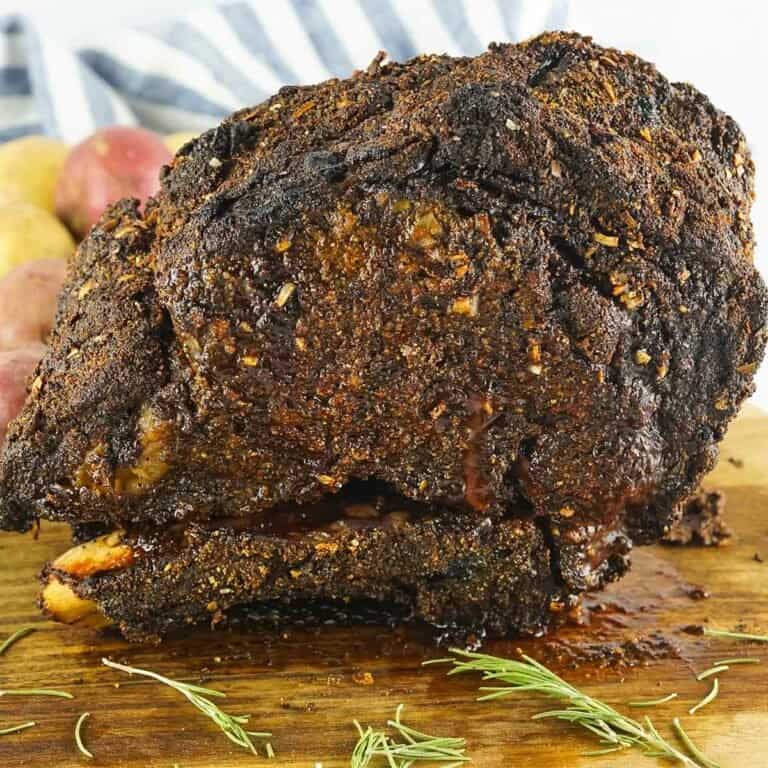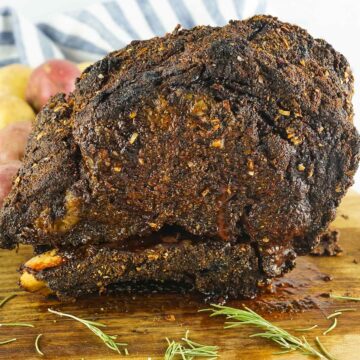 Butter Rub
This butter rub recipe is the ideal butter rub for prime rib, but it's also amazing on steak. Give it a try and you will want to make it all the time!
get the recipe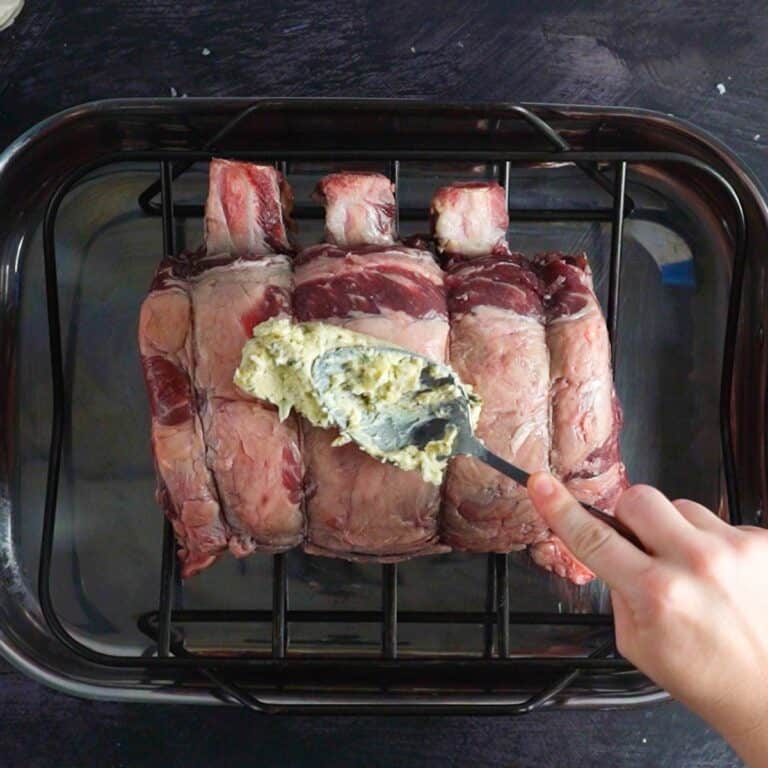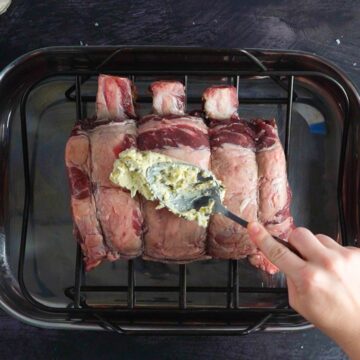 Homemade BBQ Sauce
One of the best pairings with a homemade dry rub is homemade barbecue sauce. Try making your own using my easy recipe: Homemade BBQ Sauce. It is the best BBQ sauce for ribs, but I love it with everything BBQ!
Try my Carolina BBQ Sauce for ribs, too!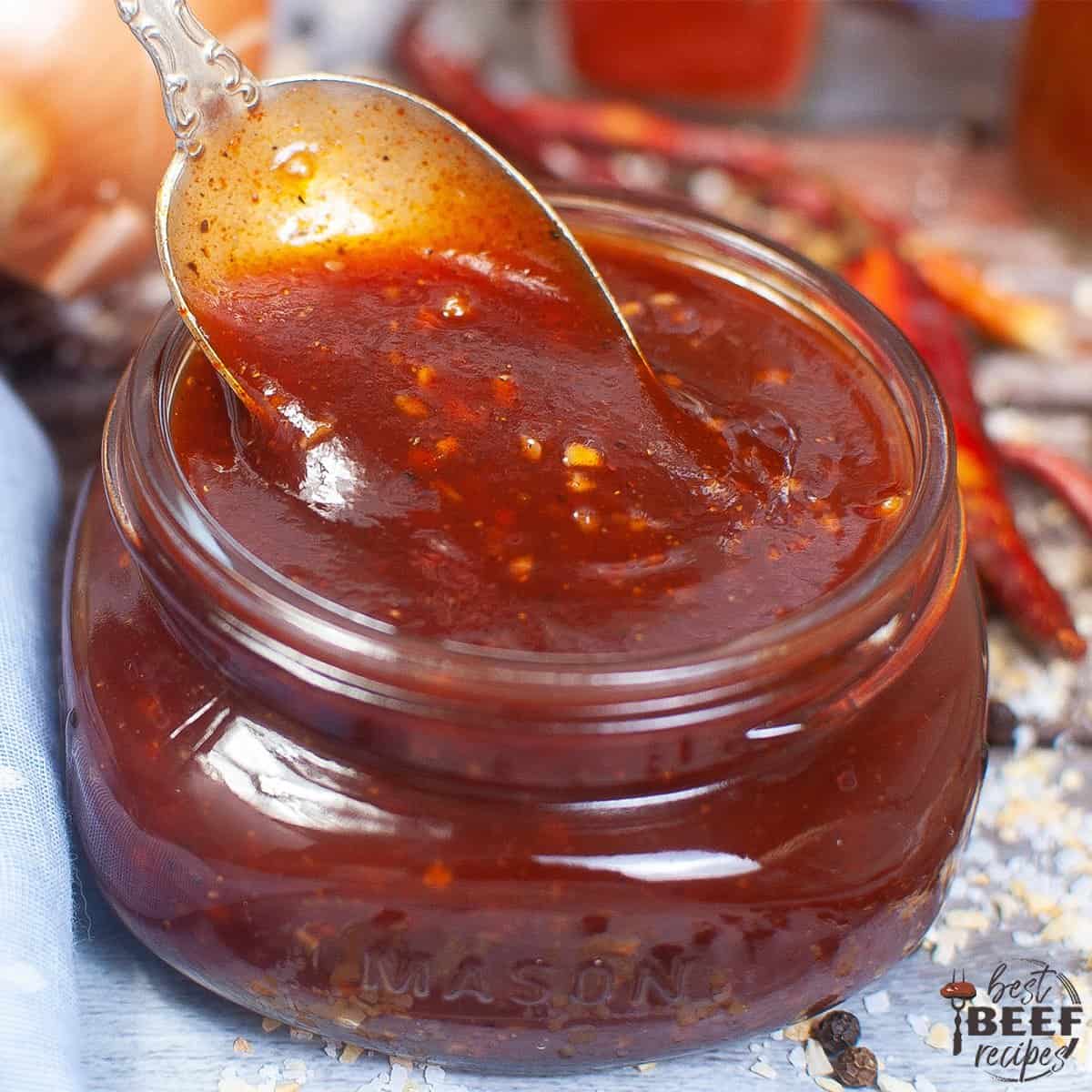 BBQ Rub Recipe Tips
To add a little spice to any rib rub, add a little crushed chili pepper or cayenne. If you use either, leave out the black pepper.
You can add fresh or dried herbs to any wet or dry rub recipe. Herbs like oregano, thyme and rosemary complement steak and prime rib especially well.
Smoky flavors are a perfect match for short ribs and brisket. The ground coffee in our coffee rub creates a beautiful crust and great smoky flavor.
If you're using our BBQ rubs for pork rather than beef, try include a sweet element like brown sugar. Sweet flavors tend to complement pork very well. Make sure to only use sugar for low-and-slow BBQ recipes and not recipes that will cook quickly over high heat, or the sugar will burn.
To store homemade BBQ rub recipes, add them to an airtight container such as a small jar and store with your other spices in a cool, dry place.
How to Use BBQ Rub
Pat the meat completely dry, even if you're using a wet rub.
Generously season the meat all over with your seasoning mixture. Use your hands to pat down the seasoning so it adheres to the meat.
Wait at least 15 minutes up to 2 hours to allow the meat to soak up the rub. If you're waiting longer than 15-30 minutes, make sure to refrigerate the meat in an airtight container or covered with plastic wrap.
Barbecue Rubs FAQs
Is it cheaper to make your own BBQ rub?
It is much cheaper to make your own BBQ rub. You will save money by opting to mix together seasonings yourself rather than buying it bottled, as the separate seasonings can be used for other meals. In addition, by mixing it yourself, you can choose which ingredients go into your dry rub and control the flavors to your liking.
What sugar is best for BBQ rub?
Brown sugar is best for a BBQ rub used with meats like pork and smoked beef brisket, but it's also delicious with other meats. You want to avoid cooking over high, direct heat when you're using sugar in a dry rub, or it will burn. Use sugar only for dry rubs in recipes where the meat is cooked low and slow.
How long do you leave dry rub on before grilling?
For best results, let your meat soak up the dry rub for at least 15-30 minutes up to 2 hours before grilling or smoking, depending on how much time you have.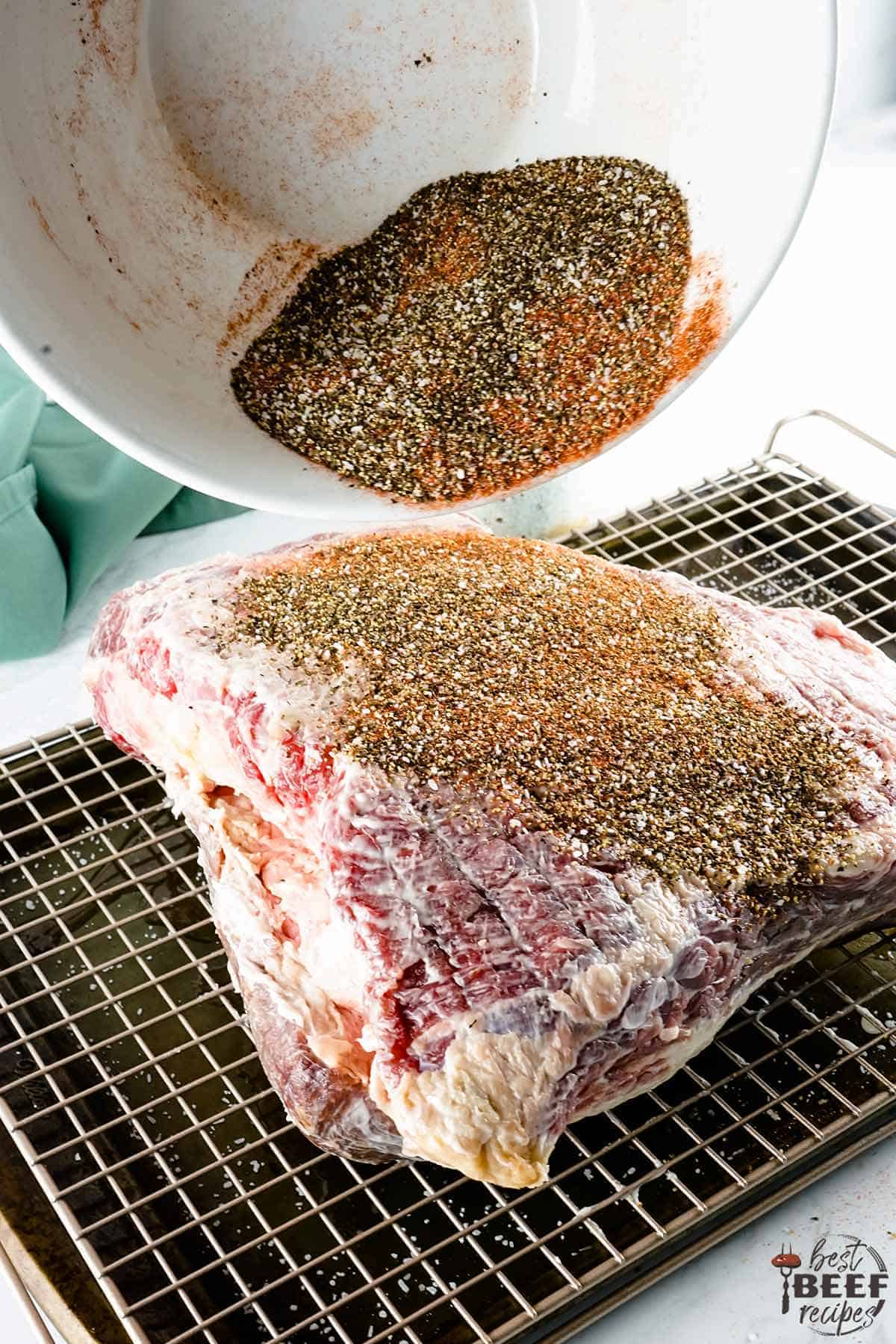 Beef Seasoning Recipes
📌 Pin it for later!
Did you enjoy this page? Save it on Pinterest for later!



If you enjoyed the recipe, leave a comment and a rating below!
📋 Recipe
BBQ Rub Recipes + Dry Rib Rub
Your number one guide to BBQ Rub Recipes! Find the perfect BBQ rub for ribs, steak, prime rib, brisket, and more.
Ingredients
2

Tablespoons

Paprika

1

Tablespoon

Coarse salt

coarse salt only - fine salt will not give you the same results!

1

Tablespoon

Black pepper

1

Tablespoon

Garlic powder
See our Beef Temperature Chart for helpful tips on cooking any cut of beef!
Instructions
Add black pepper, coarse salt, paprika, and garlic powder to a bowl.

2 Tablespoons Paprika,

1 Tablespoon Coarse salt,

1 Tablespoon Black pepper,

1 Tablespoon Garlic powder

Mix together until completely combined.

Generously apply the rub to meat by sprinkling it on all sides and patting it down with your hands.

Cook to your liking, and enjoy the amazing flavor from this rub!
Notes
You can apply the rub directly before cooking, or up to overnight.
Always bring beef to room temperature for best results.
Using coarse salt rather than fine salt creates a better crust.
Nutrition
Serving:
1
Tablespoon
|
Calories:
17
kcal
|
Carbohydrates:
3.6
g
|
Protein:
0.8
g
|
Fat:
0.4
g
|
Saturated Fat:
0.1
g
|
Sodium:
1154
mg
|
Potassium:
99
mg
|
Fiber:
1.5
g
|
Sugar:
0.7
g
|
Calcium:
12
mg
|
Iron:
1
mg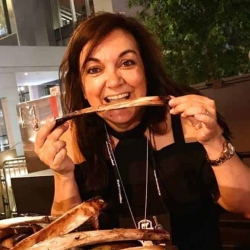 Latest posts by Isabel Laessig
(see all)