Best Beef Recipes is an Amazon Associate. We receive compensation for purchases made through affiliate links.
My Loaded Burgers with bacon, caramelized onions, and avocado crema will blow your mind! This easy bacon cheeseburger recipe is packed with so much flavor, it's a guaranteed hit on the grill or the stove. What's the secret? Parmesan in the patty!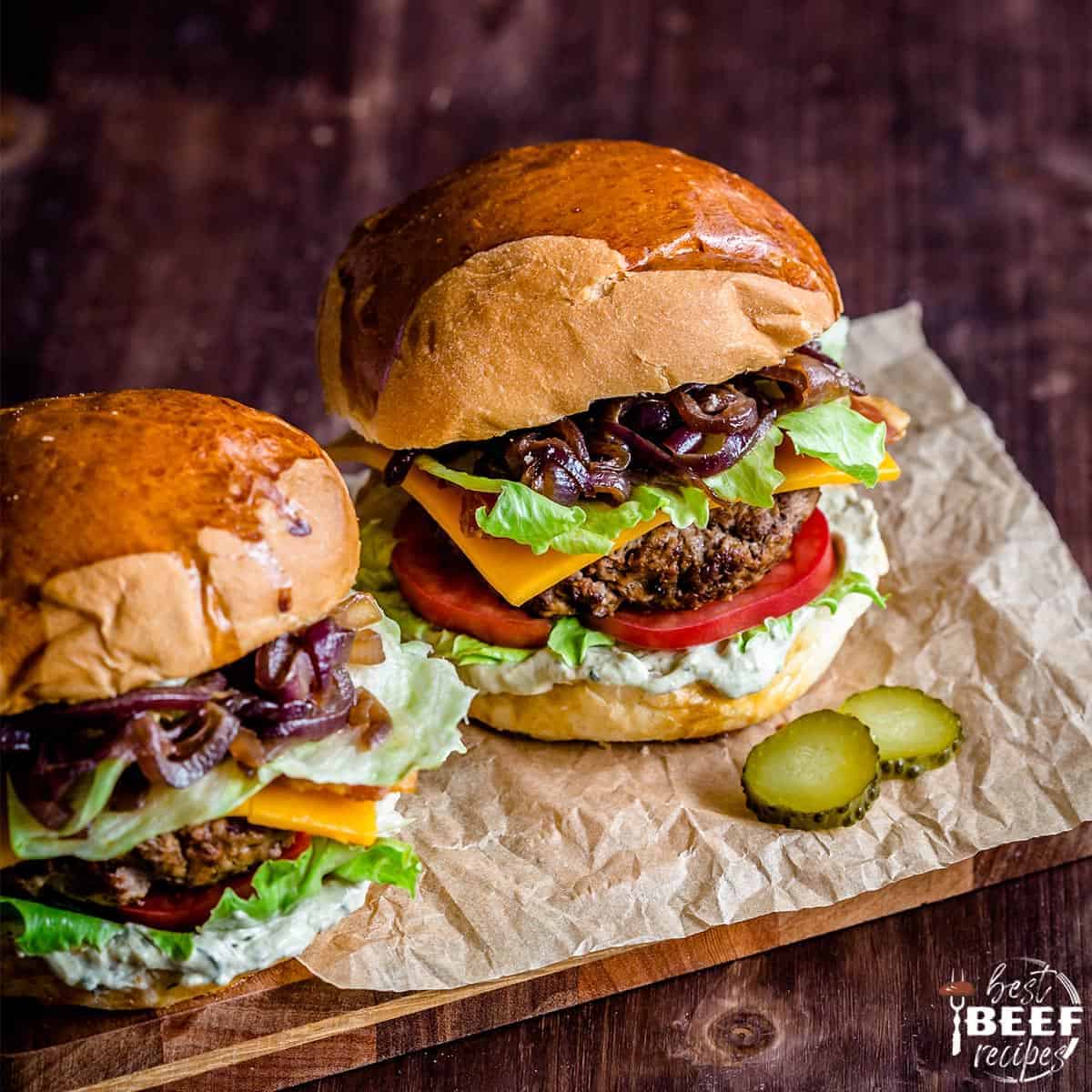 Jump to:
Best Burger Recipe
It's no secret that I love burger recipes. My family is wild about hamburgers, so I make them at least once almost every week. Especially over the summer! I grill out year-round, but what's better than grilled gourmet burgers in the summertime?
One of my all-time favorite burger recipes is my loaded burgers recipe. The flavor in these burgers is unreal. One bite and you will wonder where this gourmet burger recipe has been all your life!
I'll show you how to make these life-changing bacon burgers step-by-step. I guarantee you're going to love them!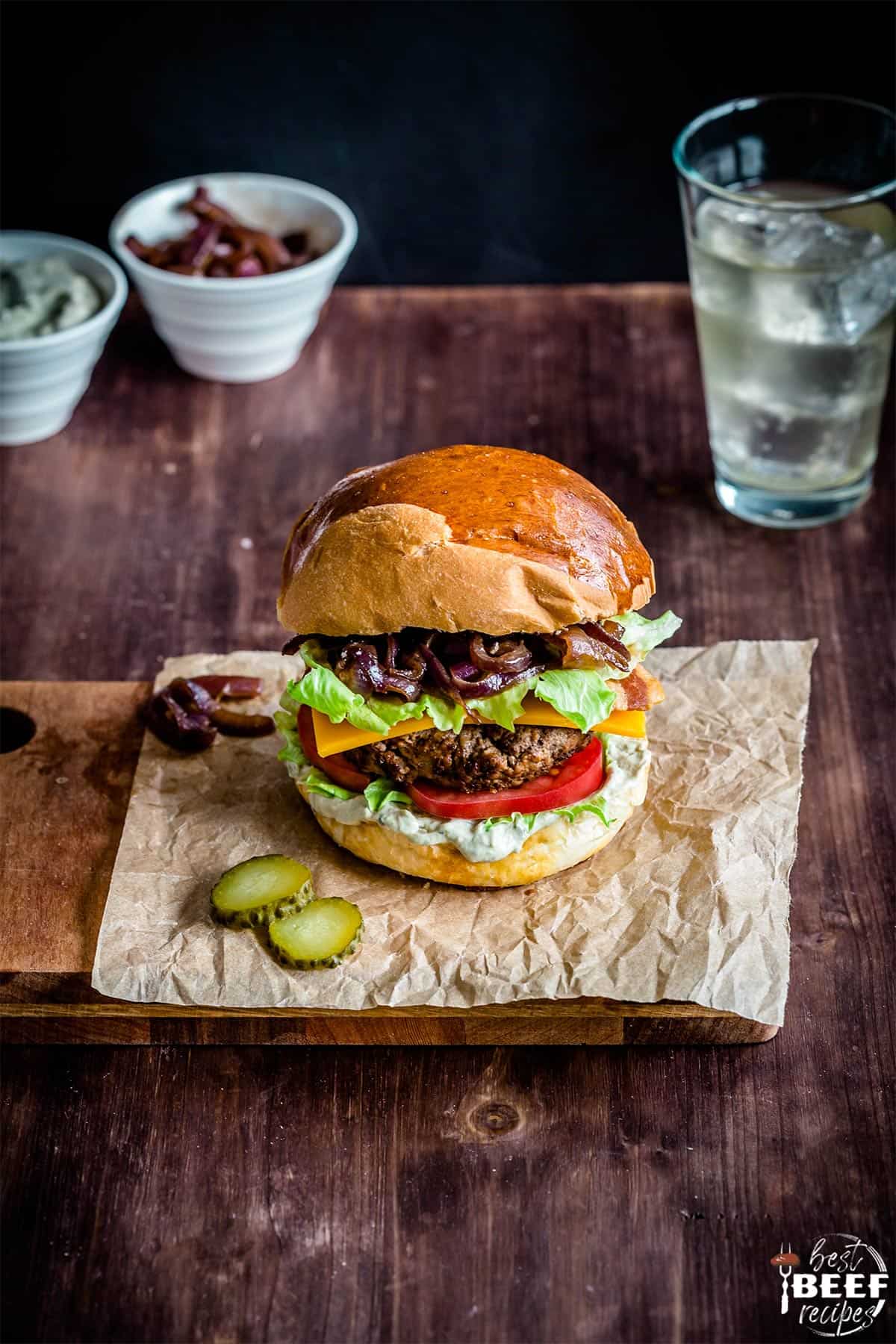 FAQs
What is a loaded burger?
Loaded burgers are burgers loaded with toppings and even fillings! In the case of my loaded burger recipe, the patty is mixed with Parmesan and then topped with caramelized onions, bacon, avocado crema, and typical burger fixings like lettuce and tomato.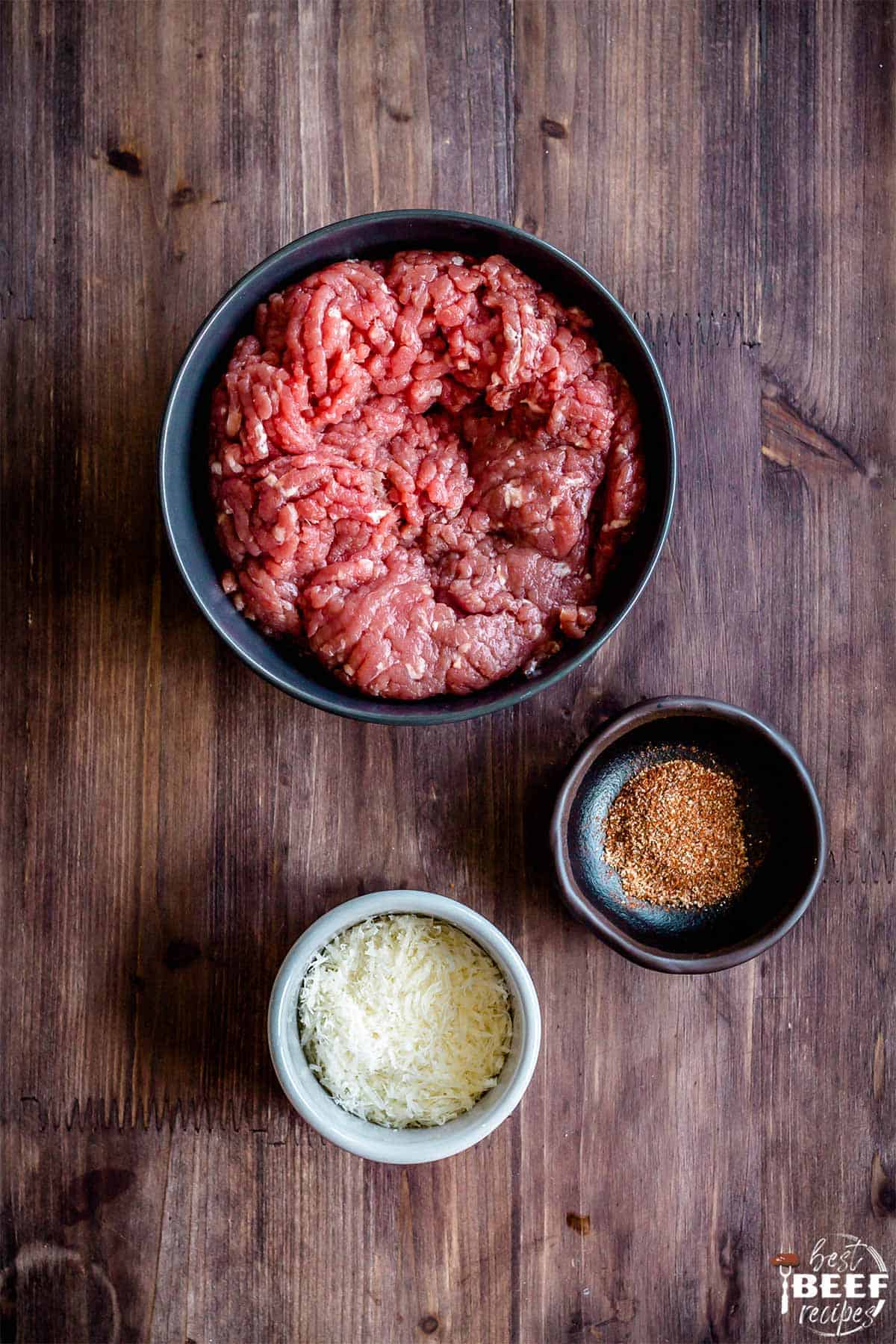 What temperature should burgers be cooked to?
The USDA advises an internal temperature of 160°F, which is well-done, for ground beef recipes. Check the temperature of your burgers using a meat thermometer for the most accurate reading on whether your burger is done or not. Follow our Beef Cooking Chart for more info.
Can I grill burgers on the stove?
Yes. Use a cast iron grill pan or skillet. Lightly grease with oil and cook over high heat.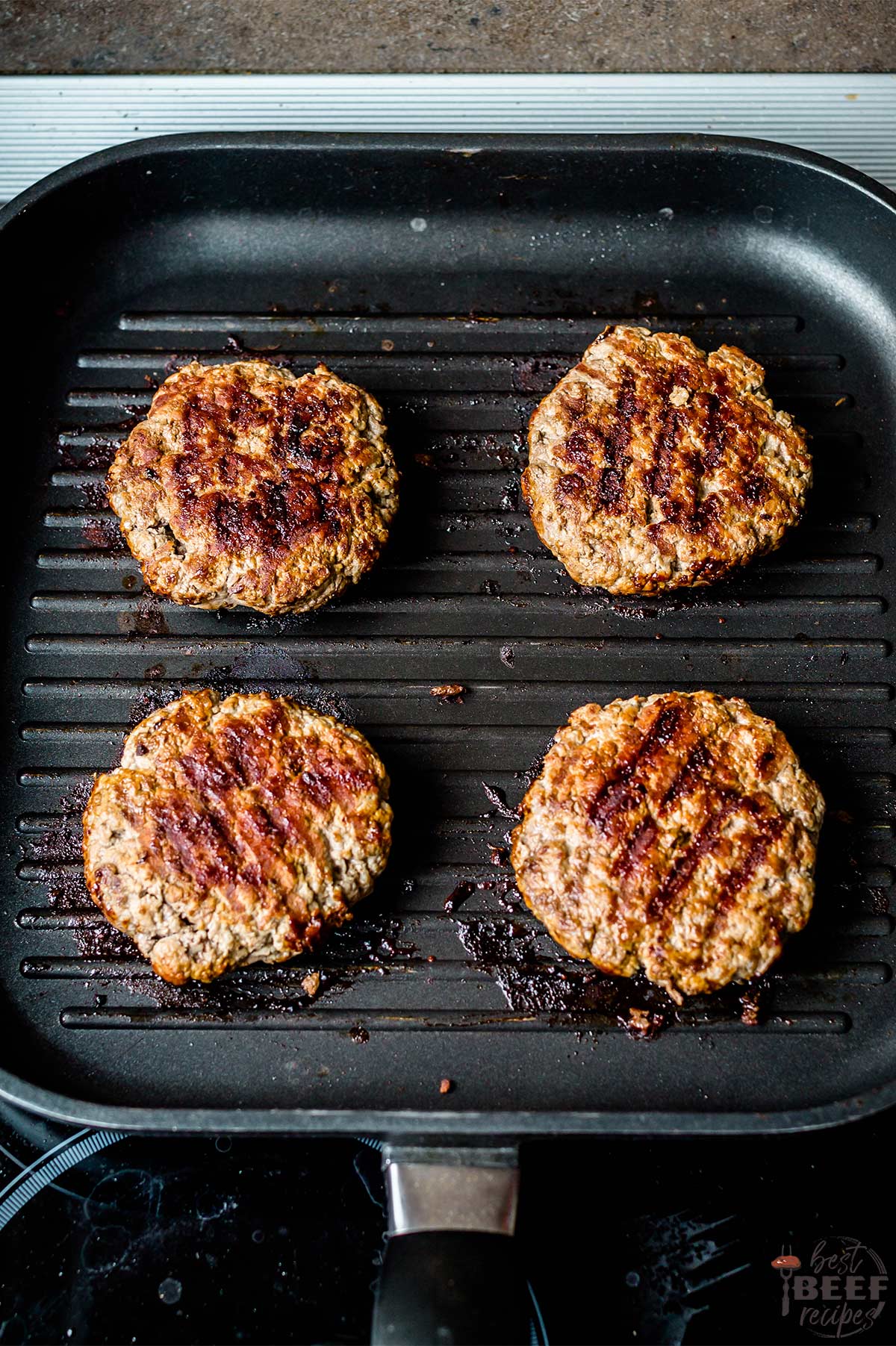 How hot should the grill be for burgers?
High heat will give your gourmet burgers the most beautiful sear. Whether cooking on the grill or the stove, cook over high heat.
Should burgers be cold before grilling?
Yes! Chill your hamburgers before grilling them. This will give you the best results - the patty will keep its shape better after chilling and will ensure they're as juicy as possible.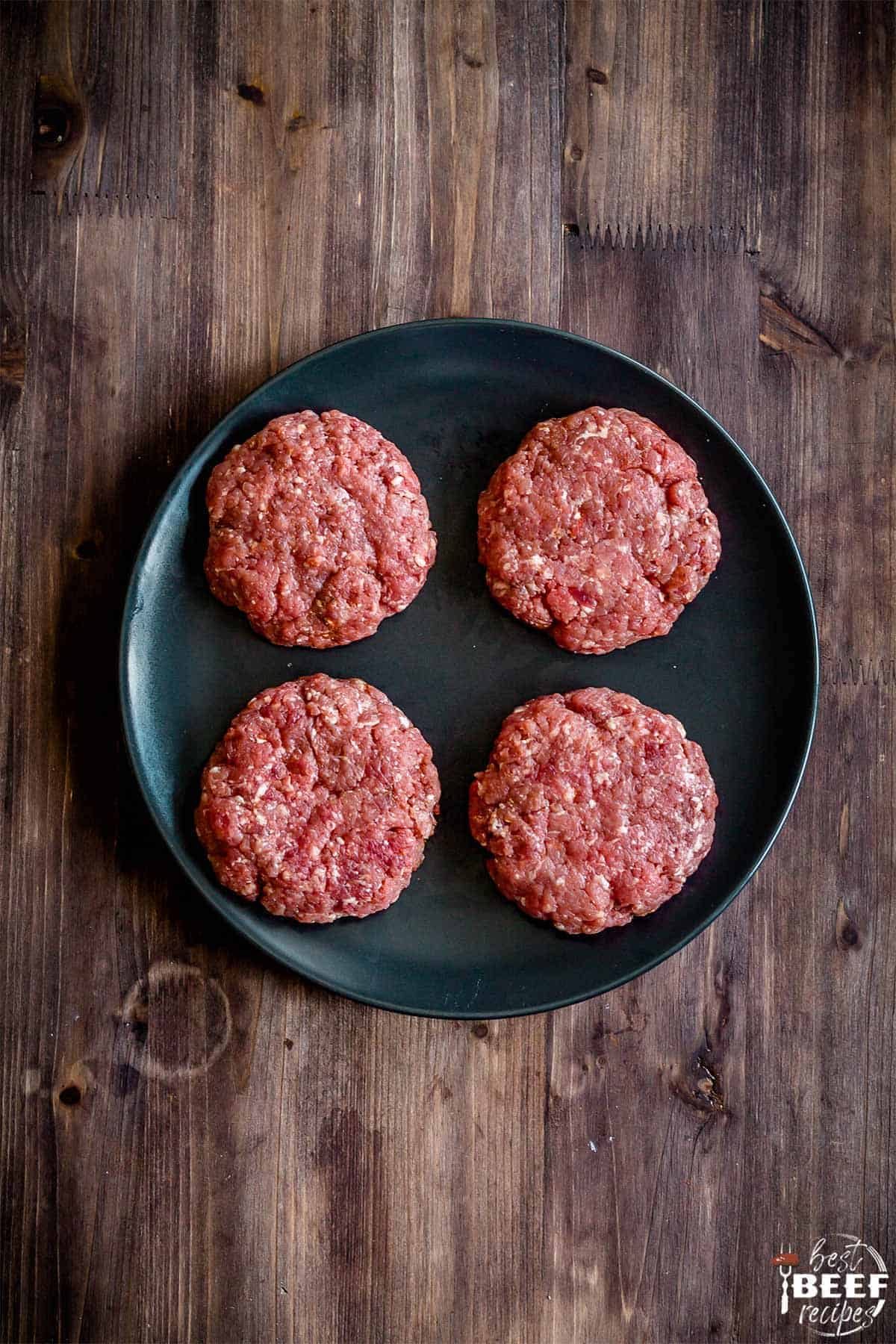 Are loaded burgers keto?
Leave off the bun, and you have a perfect keto burger recipe! I like to serve my loaded burgers over lettuce when making them keto-friendly.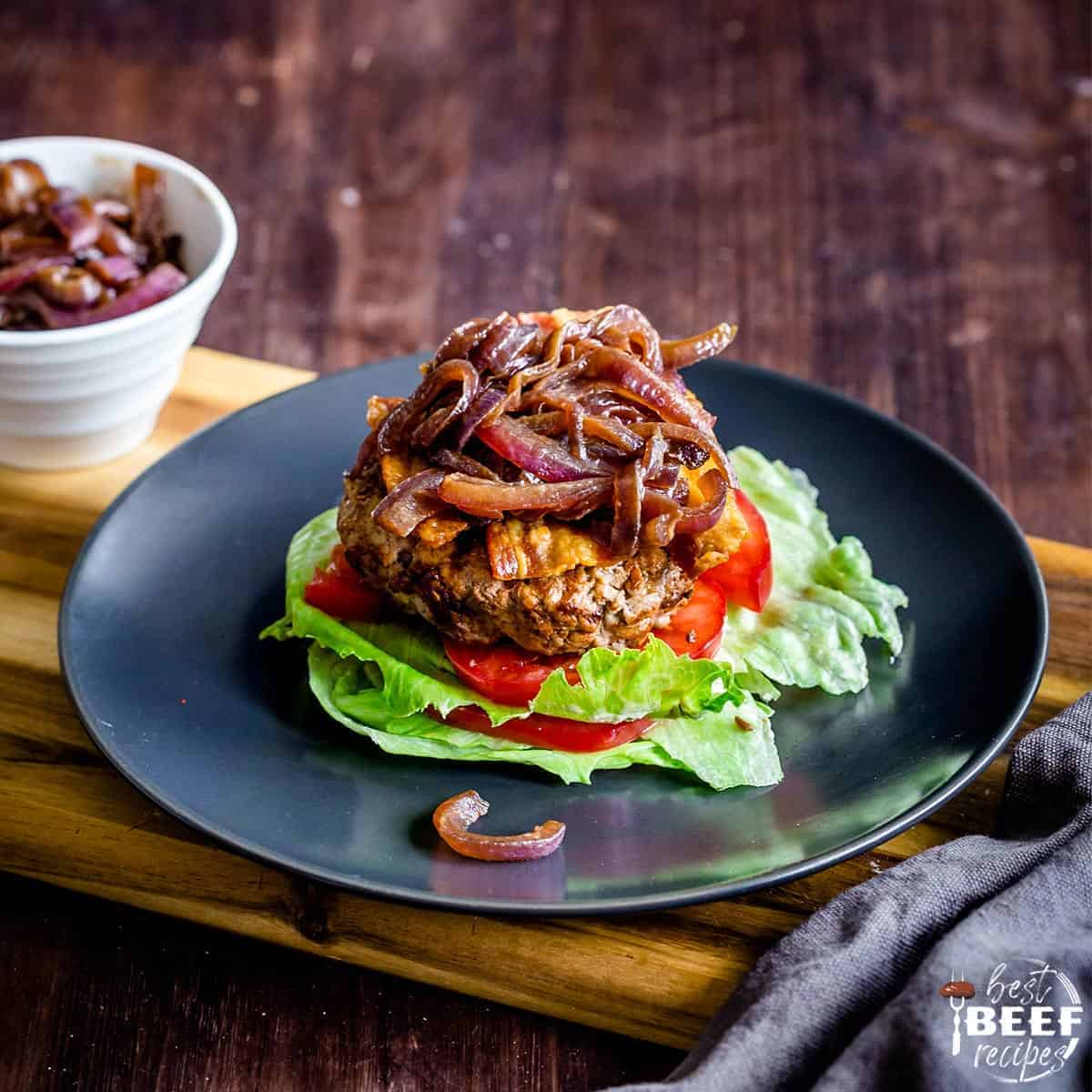 Are they gluten-free?
As with the keto-friendly version, simply leave out the buns (or use a gluten-free alternative) to keep these loaded hamburgers gluten-free!

Double-check the alcohol used in the caramelized onions. Because whiskey is distilled it is generally gluten-free (see: Is Whiskey Gluten-Free?).
Beef Temperature Chart
For best results, I recommend always using a meat thermometer, and follow our Burger Temperature Chart! This is the most useful tool for checking if your beef is done to your liking.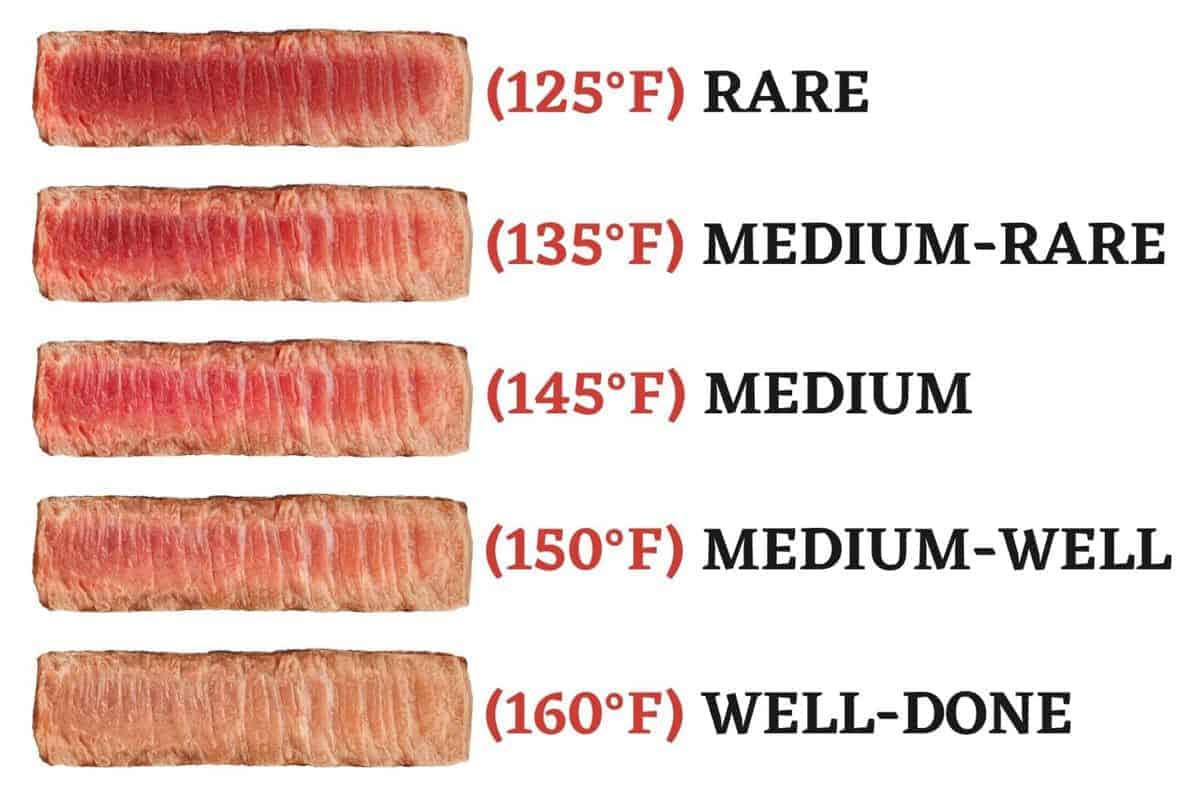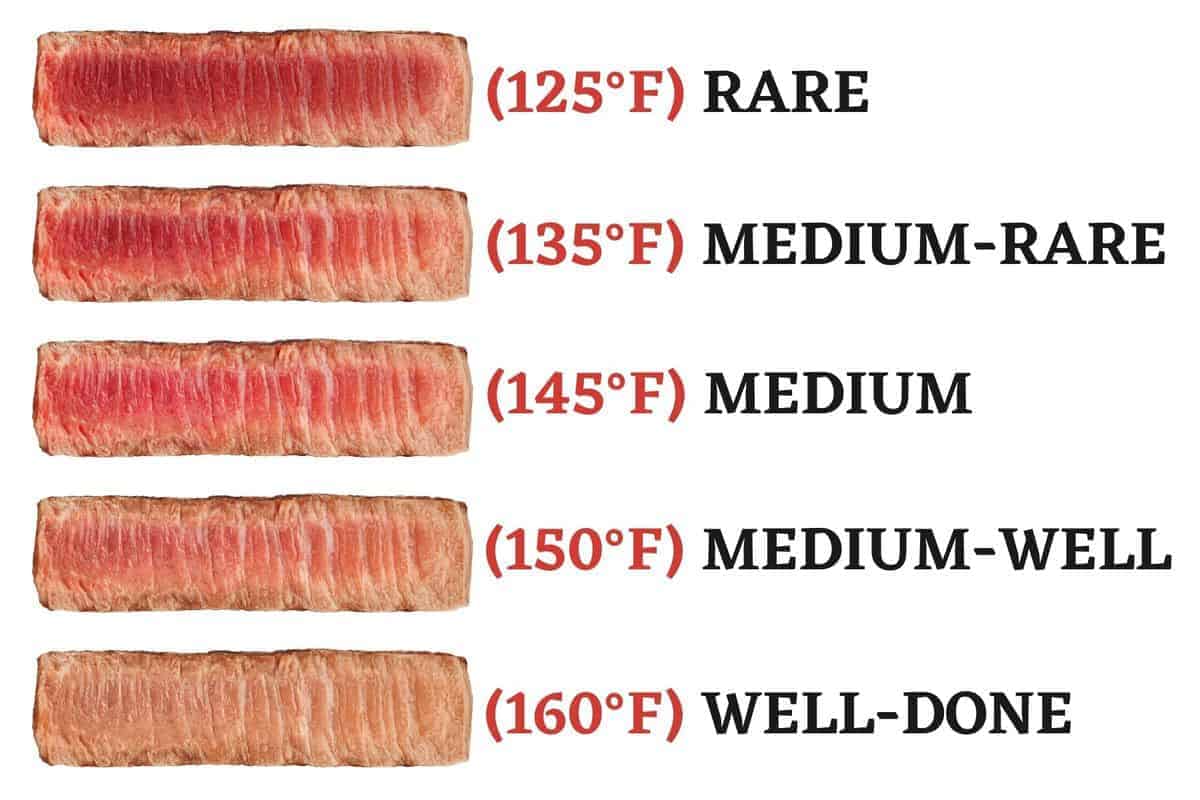 Variations
Side Dishes
Gourmet Burger Recipes
And for a super easy weeknight meal, your family will love our hamburger casserole!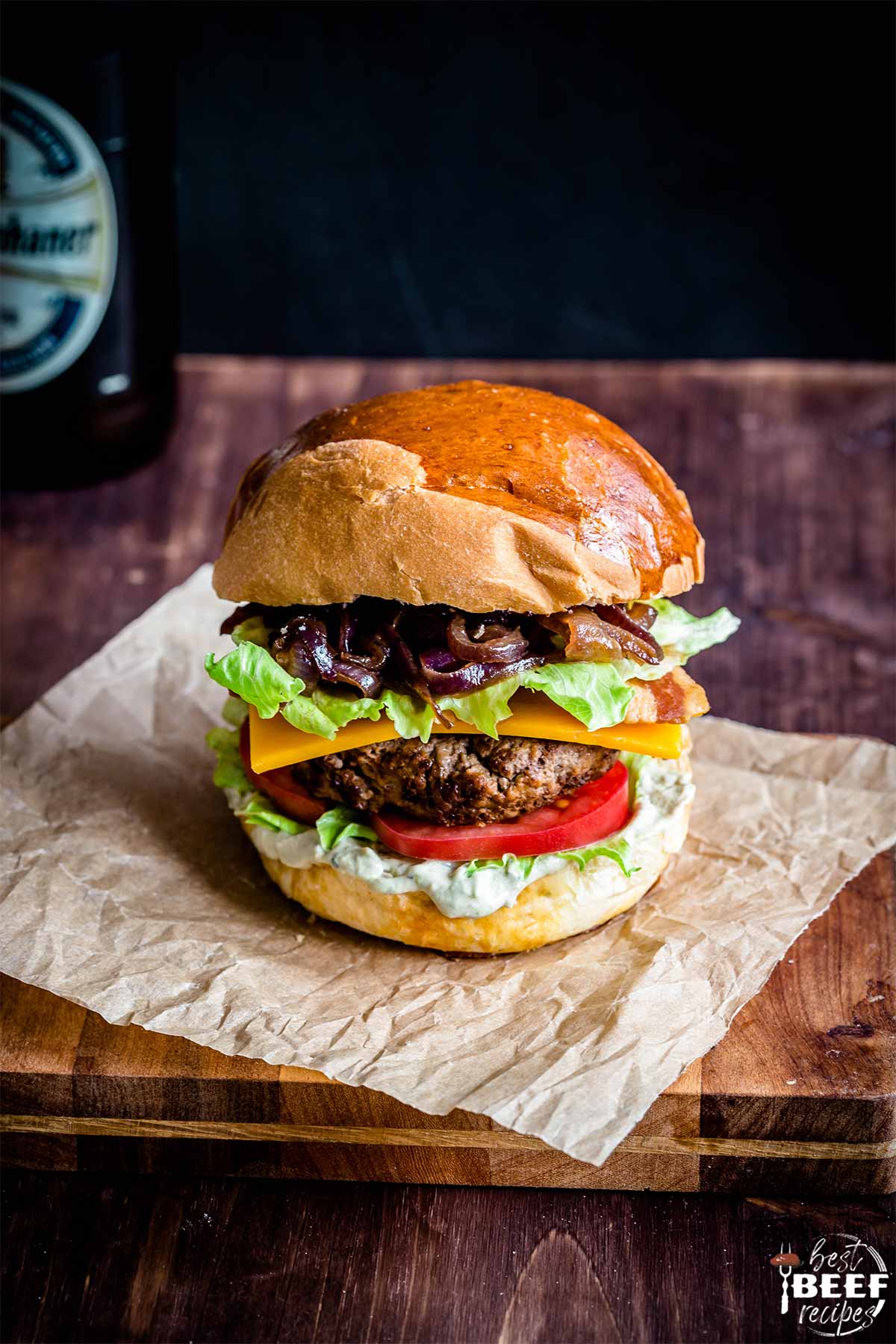 📌 Pin it for later!
Did you enjoy this page? Save it on Pinterest for later!



Did you try this recipe? Leave a comment and a rating below to let us know what you think! We love to hear from you!
📋 Recipe
Loaded Burgers with Bacon and Caramelized Onions
My Loaded Burgers with bacon and caramelized onions will blow your mind! This easy bacon cheeseburger recipe is packed with so much flavor, it's a guaranteed hit on the grill or the stove. What's the secret? Parmesan in the patty!
Ingredients
2

tablespoons

butter

1

red onion

cut into thin slices

2

tablespoons

brown sugar

3

tablespoons

whiskey

or vermouth, or whatever alcohol you have on hand. If you don't have alcohol, balsamic vinegar is fine.

1

teaspoon

soy sauce

salt and pepper

to taste
Loaded Burgers
1

pound

ground beef 80/20

1

teaspoon

burger seasoning

¼

cup

grated Parmesan

4

burger buns

of choice
Toppings
Avocado Crema

to taste

Bacon

to taste

Cheddar Cheese

to taste

Lettuce of choice

to taste

tomato

optional
Instructions
Add ground beef, salt and pepper, garlic powder, and grated Parmesan to a bowl.

Divide beef into 4 equally-sized balls and form into slightly flattened, round patties. Place on a plate and chill in the refrigerator.

Preheat oven to 400°F. Add bacon to a baking sheet lined with foil. If you have a baking sheet rack, use it to elevate the bacon.

Bake for 15-20 minutes, or until crispy to your liking. Drain on paper towels.

Preheat grill or grill pan to high. If using a grill pan, lightly grease with oil. Place burger patties on grill once hot.

Turn after the first side no longer sticks to the grill. Cook burger patties to preferred level of doneness, using a meat thermometer to check the temperature (USDA recommends 160°F).

Top with avocado crema, bacon, cheddar cheese, lettuce, and tomato as desired. Serve on buns of your choice or leave out the buns for a keto-friendly dish.
Nutrition
Calories:
549
kcal
|
Carbohydrates:
31
g
|
Protein:
27
g
|
Fat:
32
g
|
Saturated Fat:
14
g
|
Polyunsaturated Fat:
2
g
|
Monounsaturated Fat:
12
g
|
Trans Fat:
2
g
|
Cholesterol:
101
mg
|
Sodium:
523
mg
|
Potassium:
425
mg
|
Fiber:
1
g
|
Sugar:
10
g
|
Vitamin A:
243
IU
|
Vitamin C:
3
mg
|
Calcium:
182
mg
|
Iron:
4
mg