This post may contain paid links. If you make a purchase through links on our site, we may earn a commission.
Learn how to season any cut or type of beef to flavor perfection with all my favorite Beef Seasoning Recipes! From sweet to savory to just a bit spicy, these are all my very best seasonings for beef.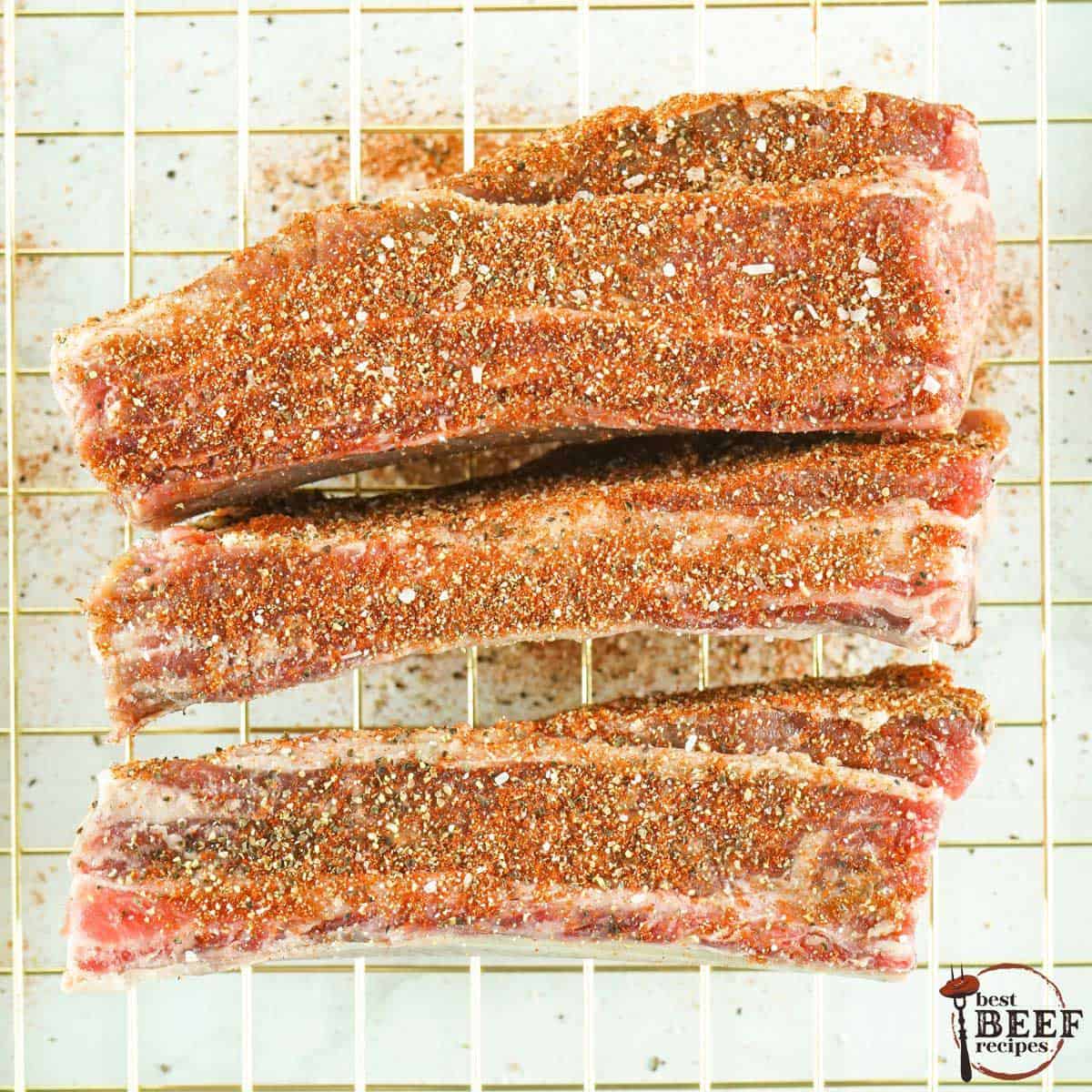 Jump to:
Seasonings for Beef
Tender, rich, melt-in-your-mouth beef for dinner: what could be better? Well, how about beef with flavorful and simple seasonings to bring out that incredible richness in all new ways?
The truth is, beef is one of my favorite meats to season (surprise, surprise!). Just a few simple pantry ingredients can take a chuck roast from delicious to absolutely incredible- the kind of meal that will get people hounding you for the recipe. And there are so many options!
Looking for a seasoning for steak, pot roast seasoning, or a new favorite way to season ground beef? This is where to start!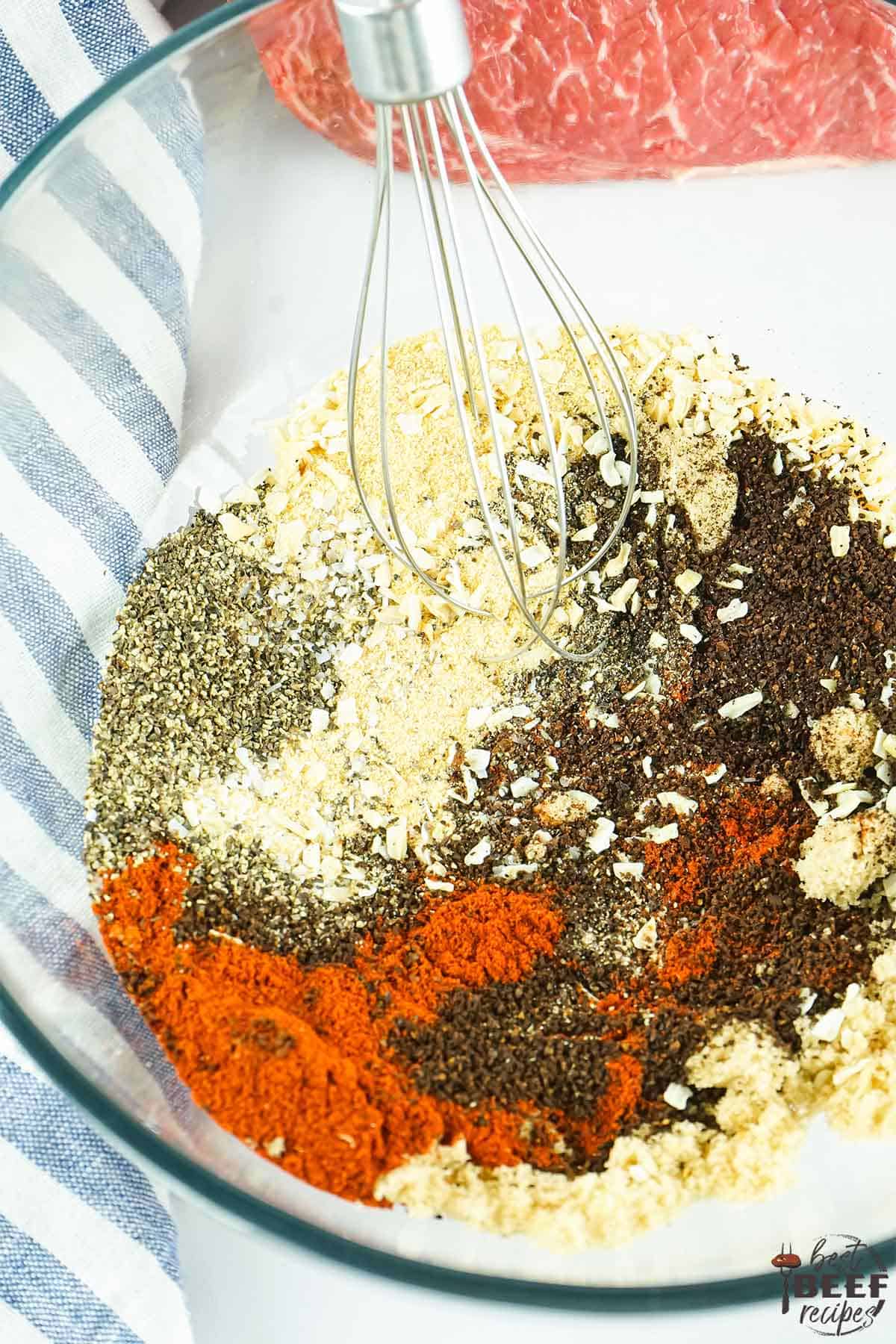 Simple Seasoning for Steak
As if steak wasn't delicious enough on its own, it gets even better when you find that perfect steak seasoning. These tried and tested seasonings will bring unbelievable new levels of flavor to steak to make the best steak dinner you've ever tasted!
Simple Steak Seasoning
Of course, there's nothing like the classics! My go-to steak seasoning is simple, flavorful, and perfect for any cut and cooking method. And with only the easiest pantry ingredients, there's no reason not to whip it up before setting steak on the grill.
Scroll to the bottom of the page for the recipe- and be sure to make extra for later!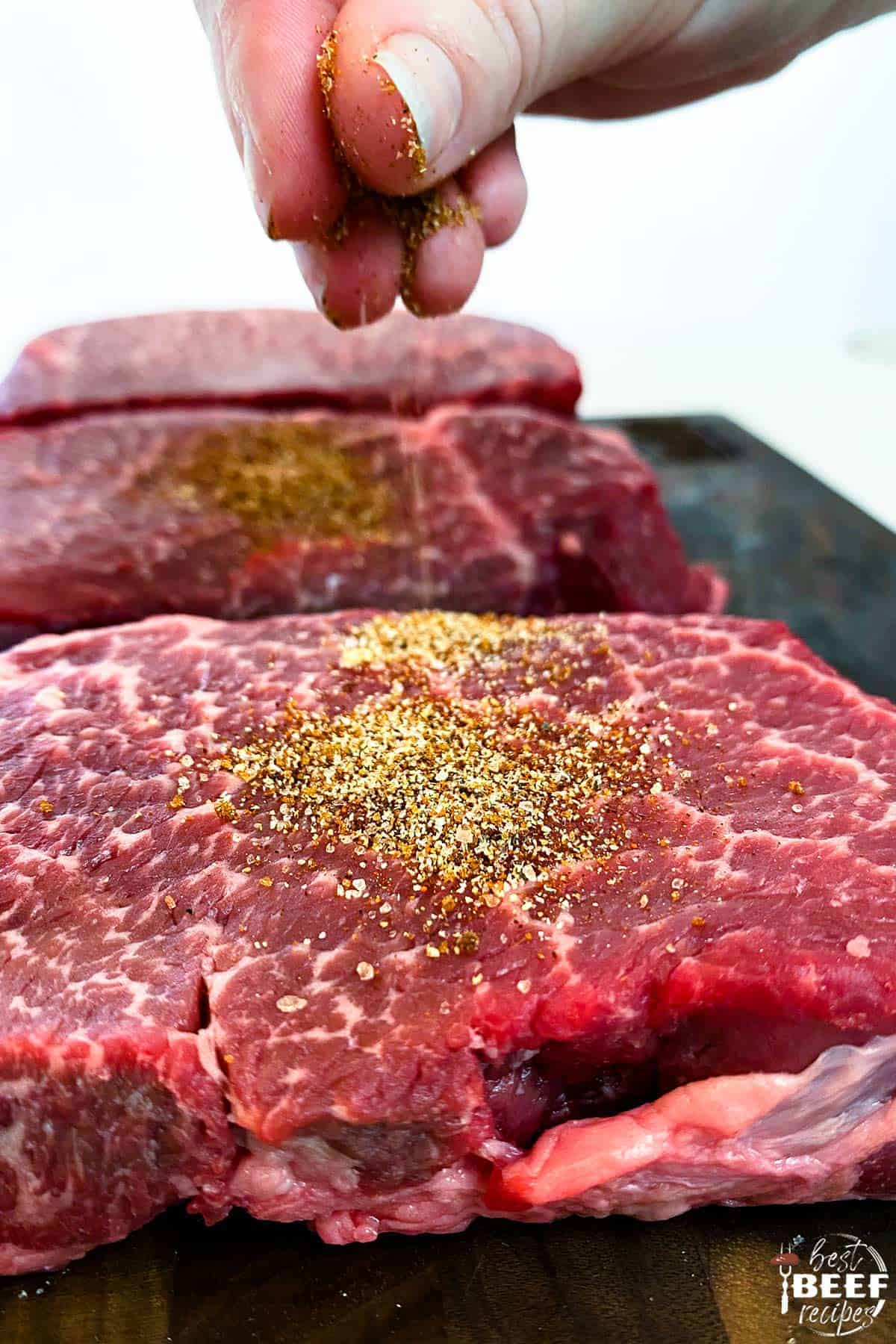 Ground Beef Seasonings
There are few forms of beef more important to season correctly than ground beef! With its mild flavor and endless uses, a good ground beef seasoning recipe is a must for every way you plan to use it. Whether it's for meatloaf, meatballs, or taco meat, it's all in the ground beef seasoning!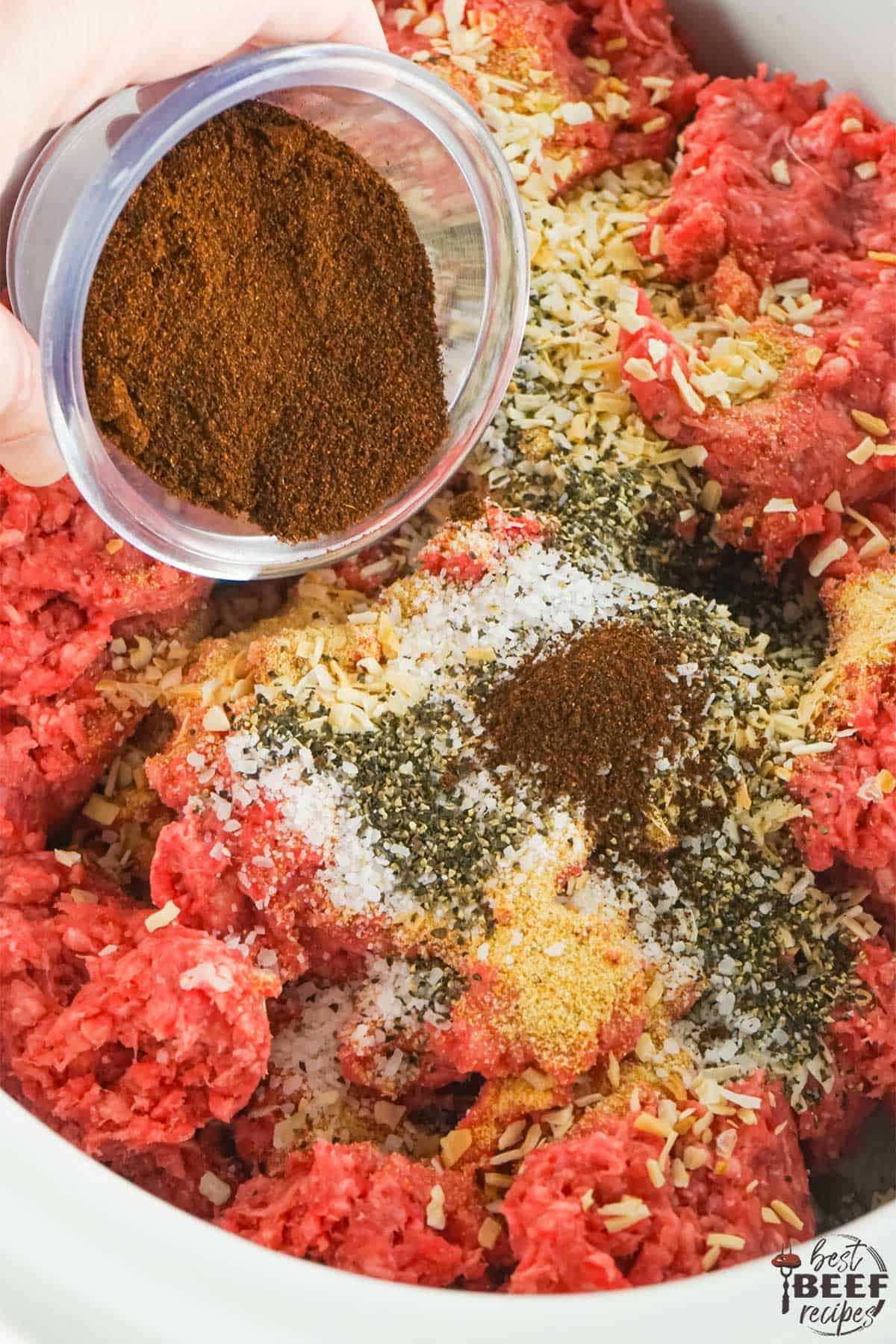 Roast Beef Seasonings
When you're gearing up for roast beef, you know it's all going to come down to having just the right seasonings! From pot roast to tenderloin, these flavorful seasonings for beef roast will take them to the next level of decadent flavor!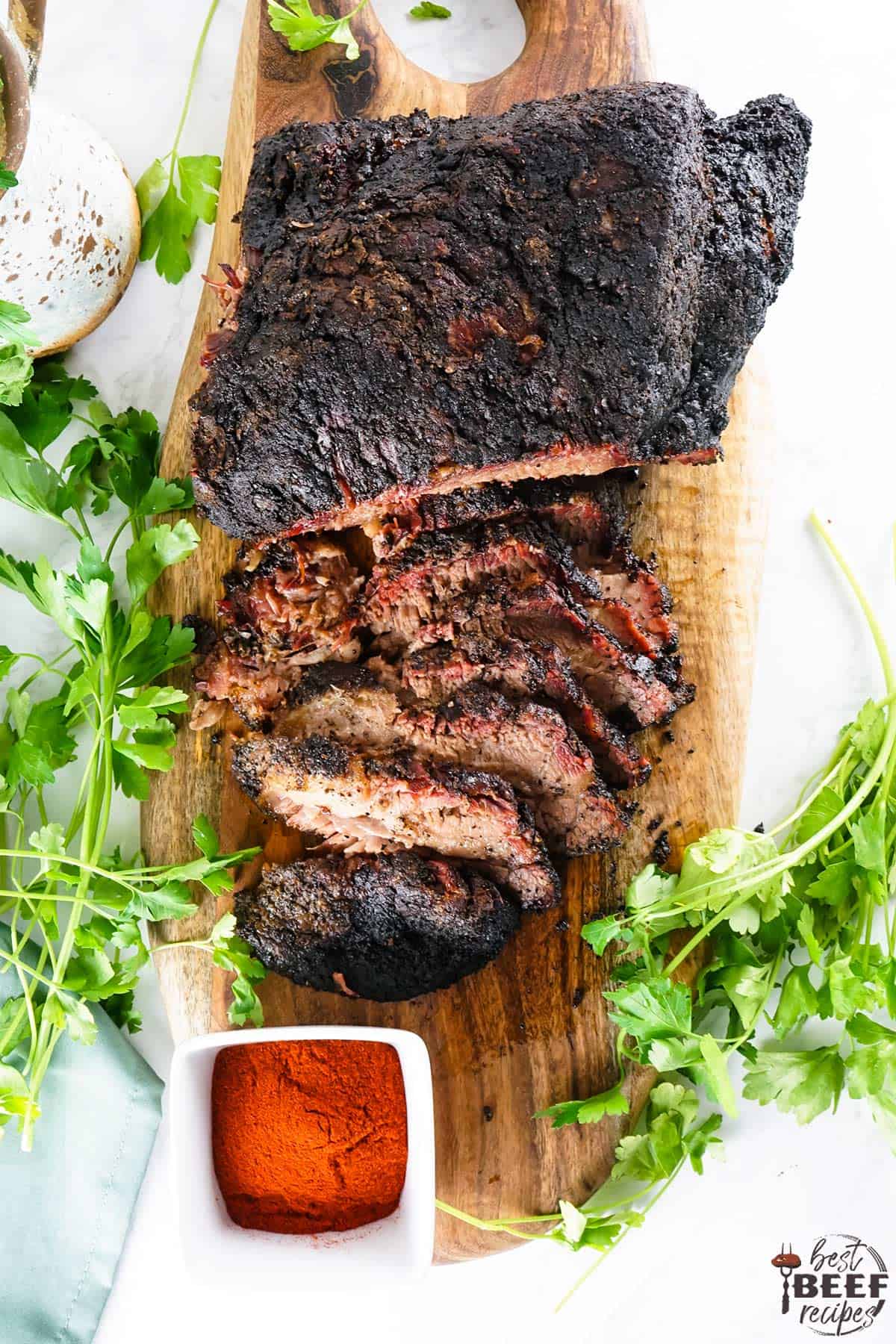 Seasoning Beef Tips
If you're salting the beef early, don't add salt to the seasoning. The beef will already be perfectly salted!
It's always a good idea to season beef half an hour before cooking it! This gives the beef time to absorb some of the flavors, and serves the double purpose of letting the meat come to room temperature for even cooking.
With ground beef seasonings, remember to add a little water with the seasoning mix! This will let the beef simmer in the seasoning mix, ensuring it's never dry and absorbs the flavor all the way through.
Many of these seasons are great multi-purpose mixes! It never hurts to make a little extra to store in the pantry to the next cut of beef you cook for dinner.
If you or your loved ones have food sensitivities, I always recommend making your own seasonings. Taco seasoning, chili seasoning and most mix packets are frequent carriers of unexpected allergens such as wheat, soy, and sesame.
Beef Seasoning FAQ
How to Perfectly Cook Beef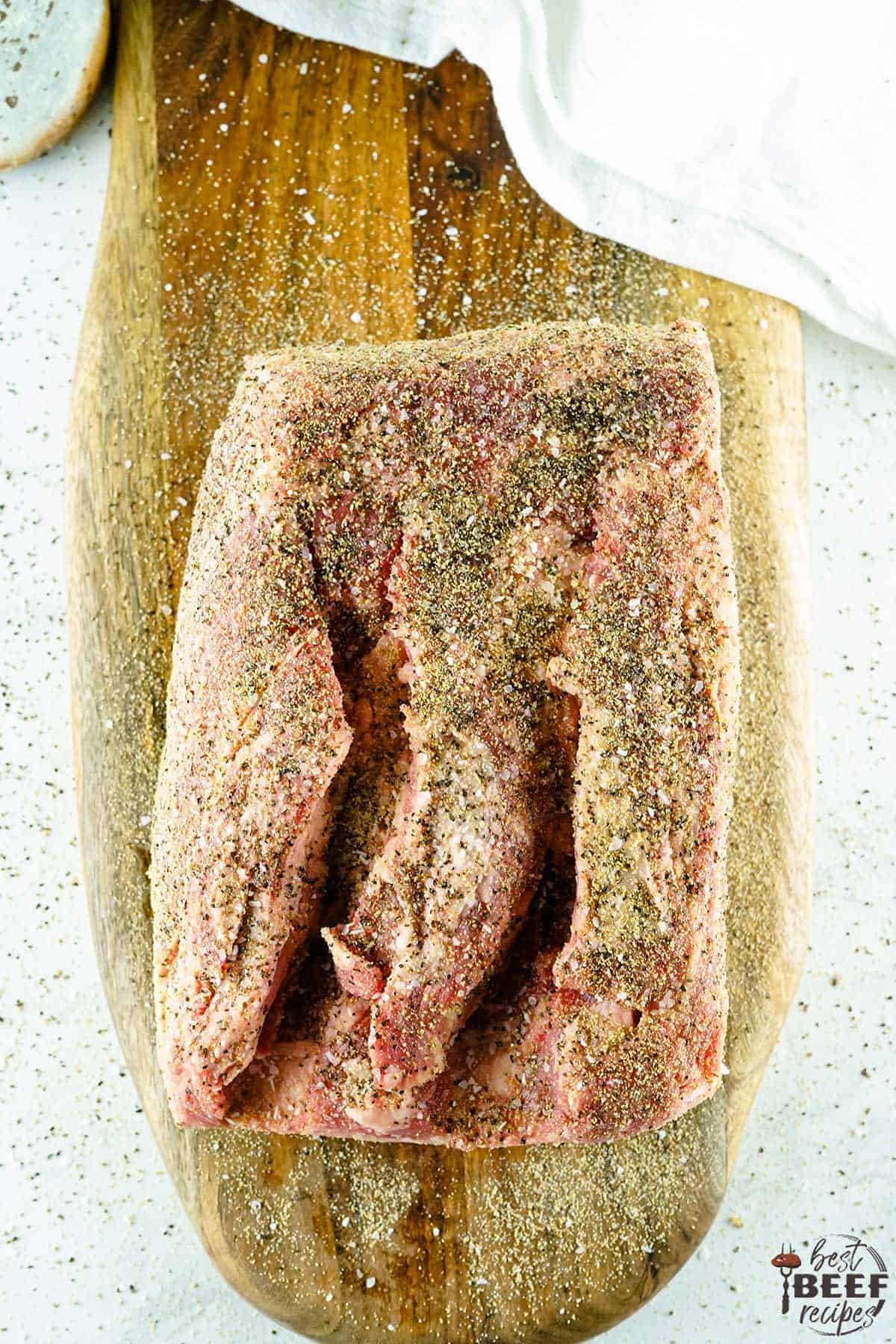 If you enjoyed the recipe, leave a comment and a rating below!
📋 Recipe