This post may contain paid links. If you make a purchase through links on our site, we may earn a commission.
The perfect grilled steak is more achievable than you might think! With my simple guide on How to Grill Steak, you'll be a grill master in minutes! Featuring my irresistible grilled ribeye.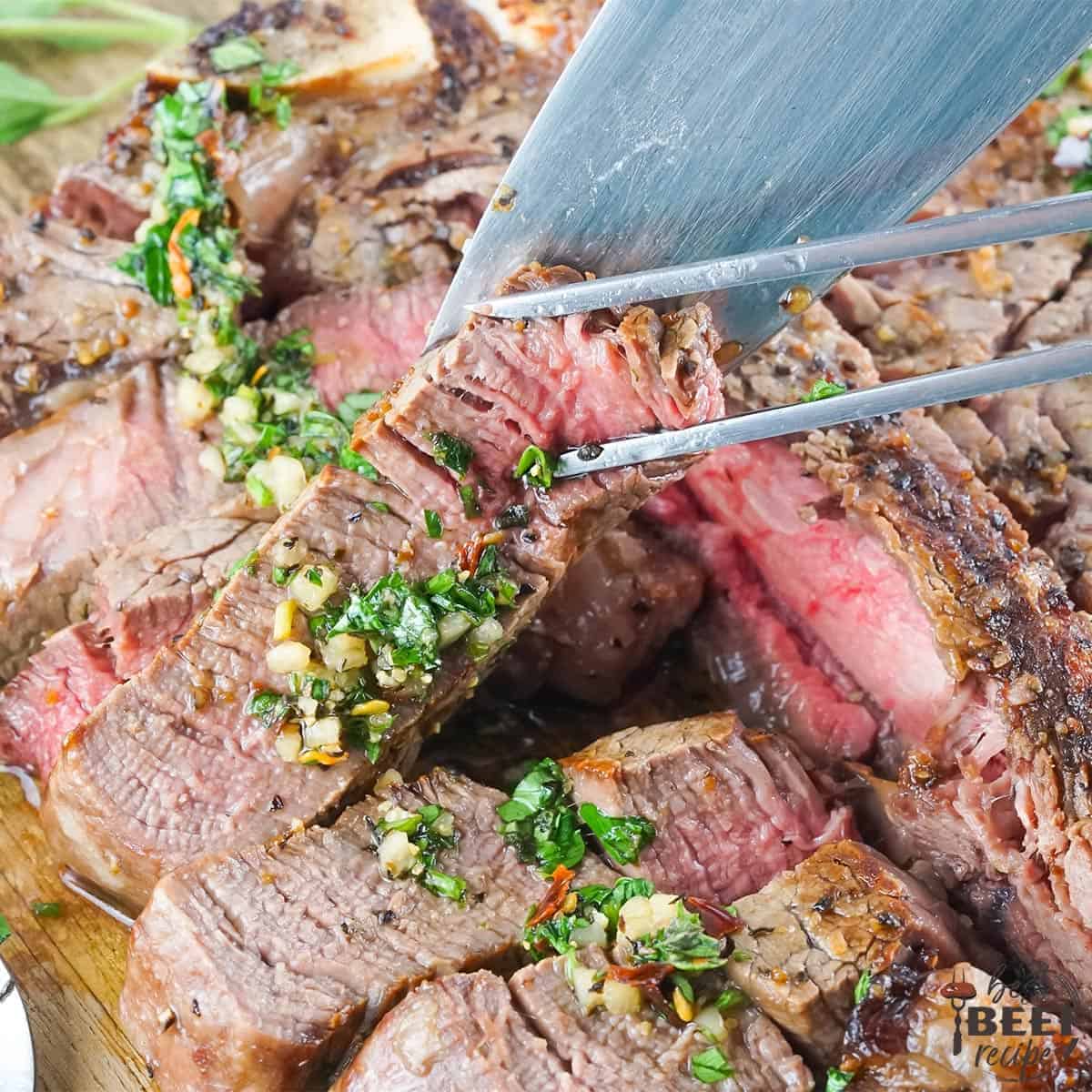 Jump to:
Steak on the Grill
I still remember the first time I grilled the perfect steak. It was tender, juicy and smoky, with the perfect char and crust- absolutely divine! And with that one experience, I was hooked on cooking steak on the grill.
Despite all my fears, grilling steaks is so easy to do. Whether you have a gas grill or charcoal, all it takes is steak, salt and pepper, and a meat thermometer. You'll be serving up incredible steakhouse BBQ steak in no time! No grill experience required.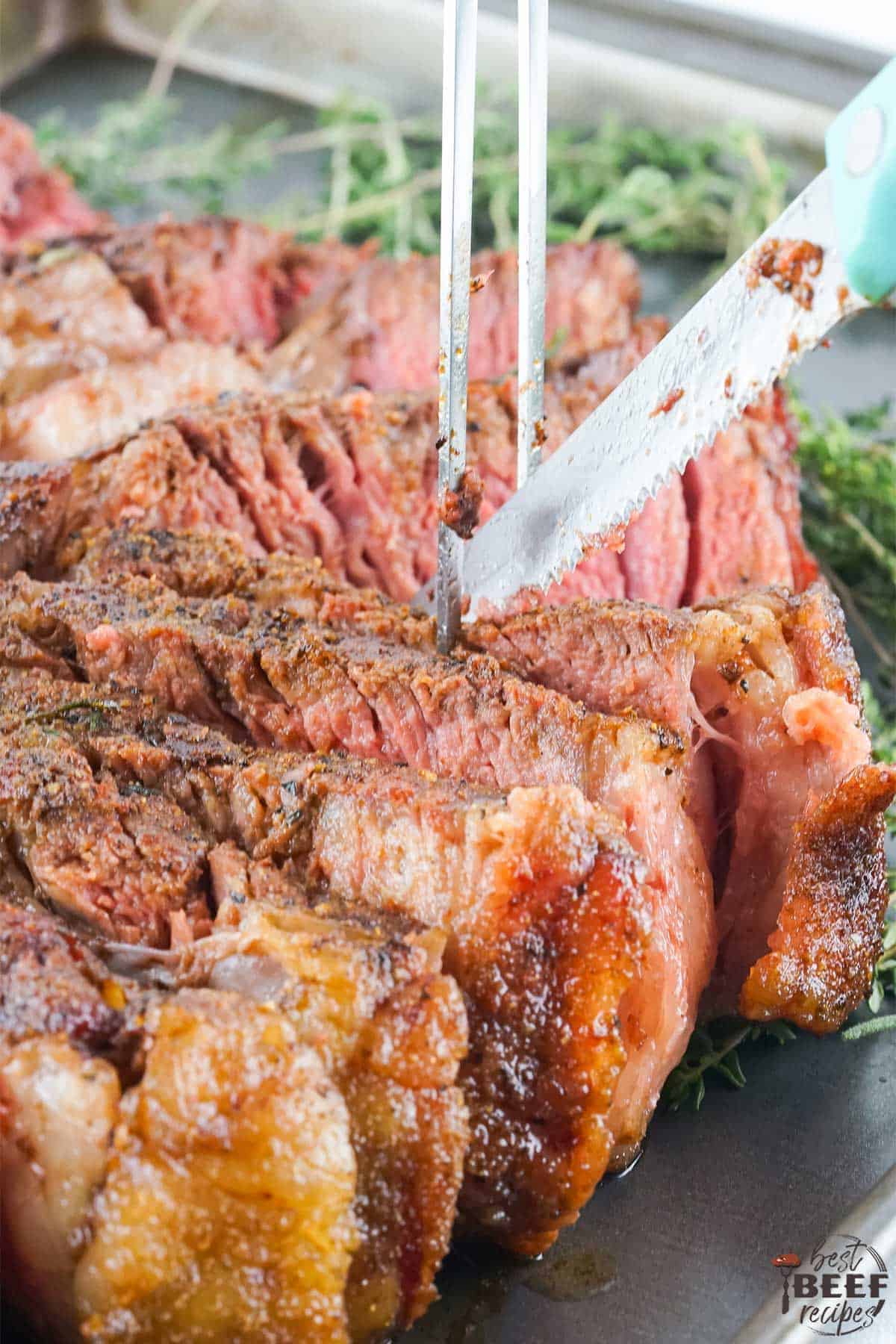 Grilled Steak Ingredients
Not sure what steaks to use? Check out my beef cuts guide for the breakdown of all the kinds of steak out there, and how best to use them! For grilling steak, I recommend ribeye, porterhouse, or tomahawk steaks.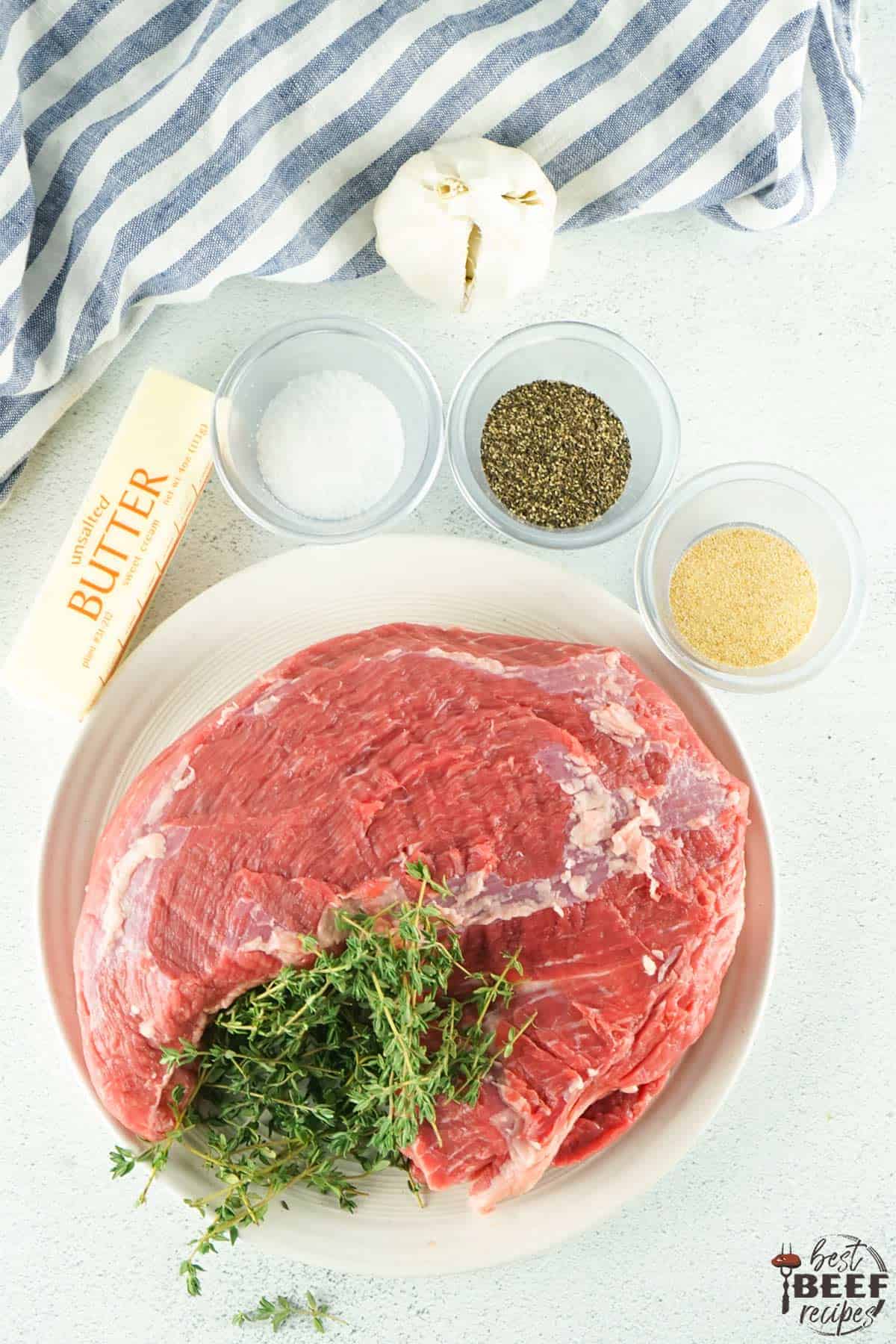 How to Cook Steak on a Gas Grill
Set the grill to high heat, and let it heat up. While it heats, set out the steaks and let them rest for 20 minutes to come to room temperature.
Rub the steaks with olive oil, then a generous coating of salt and pepper or your favorite steak rub.
Set the steaks on the grill and let cook for 4-5 minutes without moving them, then flip and grill another 3-5 minutes, until the internal temperature reads 135°F for medium-rare.
Remove the steaks from the grill and rest them on a cutting board, tented in foil, for 10 minutes. Slice against the grain, and serve!
Cooking time may vary based on the thickness of your steak. The most important thing is to use a meat thermometer to check the internal temperature!
How to Cook Steak on a Charcoal Grill
Add charcoal to the grill and light it, then let it burn until ashy and white. While it's heating, set the steaks out and let them rest for 20 minutes, until room temperature.
Rub the steaks and brush the grill grates with olive oil, then rub the steaks with salt and pepper or steak rub.
Move the charcoal to one side of the grill to make a hot zone and a cool zone, and set the steaks on the cool zone. Grill for 10 minutes, flip, and grill another 10 minutes.
Move the steaks to the hot zone once they reach 125°F when read with a meat thermometer, and cook for another 2-3 minutes per side or until they read 135°F.
Remove from the grill, rest for 10 minutes tented in foil, then slice against the grain and serve!
Grilled Steak Recipes
Looking for specific recipes? Try my decadent Grilled Filet Mignon, an incredibly flavorful marinated Grilled London Broil, or the perfectly-simple Grilled Sirloin Steak that needs no frills to be the best!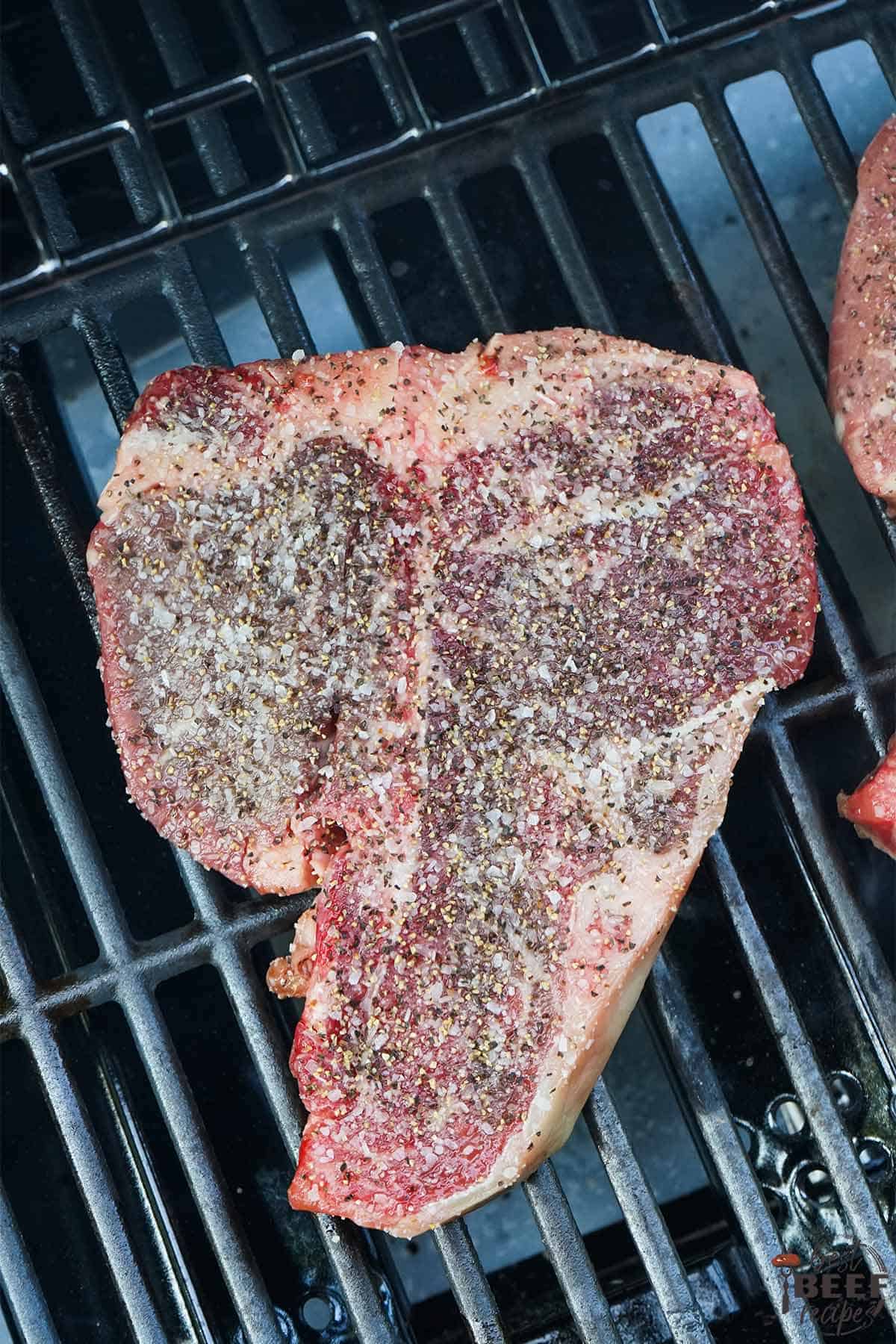 How Long to Cook Steak on the Grill
Every grill and every steak is different, so the only way to truly know how long to cook steak is to keep an eye on the temperature with a meat thermometer. Check out my Beef Temperature Chart for more details!
As a general rule, however, it takes about 10 minutes to grill a steak to medium-rare on a gas grill, and about 30 minutes to grill a steak to medium-rare on a charcoal grill.
Remember to let the steak rest after grilling- it's a critical part of locking in moisture!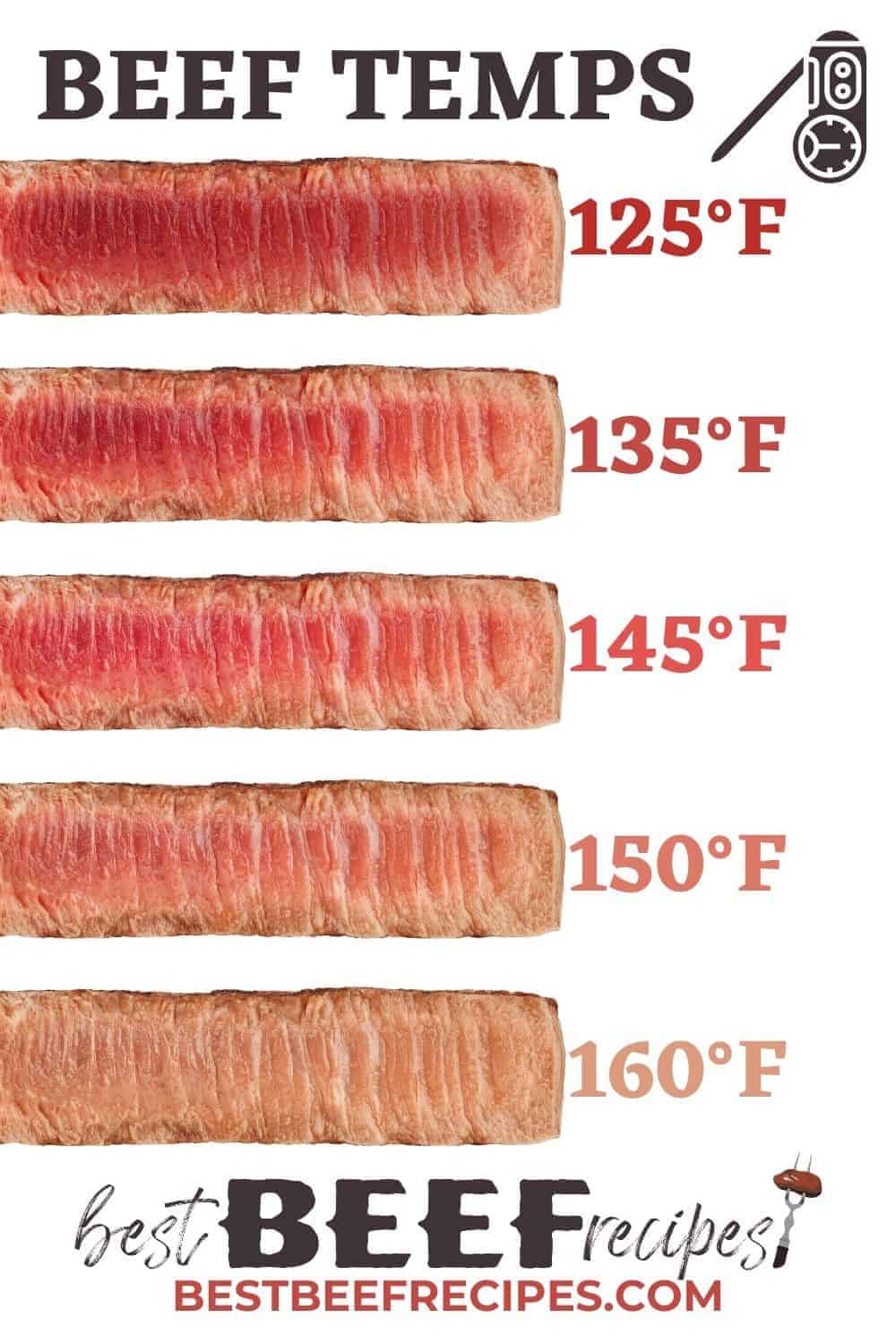 Tips for Grilling Steak
Always check the internal temperature of your steaks with a meat thermometer. This is the only way to be absolutely sure your steaks will be perfectly cooked! Factors like grill heat, bone-in or boneless steaks, and steak thickness all can effect cook time.
Make sure to use seasoning! A seasoning as simple as salt and pepper will do you just fine, or try out one of my favorite Beef Seasonings!
Ready to make the best steak yet? Check out my guide for Salting Steak or my complete list of the best ways to Tenderize Steak - it's so easy, and you won't believe the difference it makes!
Let the steaks come to room temperature before grilling them to ensure the best results. If they're too cold when they go on the grill, they can cook unevenly, leading to an overcooked outside and under-cooked inside. This is especially important for bone-in steak.
Grilled Steak Recipes FAQ
What temperature do you grill steak on a gas grill?
For a gas grill, set the heat to HIGH, or about 450°F. This will make sure that the steaks get a beautiful char and cook through quickly, without the risk of getting dry!
How do you grill a perfect steak for beginners?
To grill a perfect steak as simply as possible, rub the steak with olive oil, salt and pepper, then set it on a grill set to HIGH. Let grill for 4 minutes, flip, grill another 4 minutes, then remove it from the heat and let it rest for 10 minutes under foil to lock in the juices. Slice against the grain, and serve- it's that easy!
Do I grill steak with lid open or closed?
Grilling with the lid open or closed will both work well for steak! Closing the lid will make the steak cook faster, however, so I highly encourage frequent checking of the temperature if you plan on closing the grill lid.
Should you put olive oil on steak before grilling?
Always rub the steaks with oil before grilling them. This both helps seasonings stick to the meat and also keeps the meat from sticking to the bars, which is a disaster and a mangled steak waiting to happen. If you use a butter rub, you can skip this step.
Steak Cooking Guides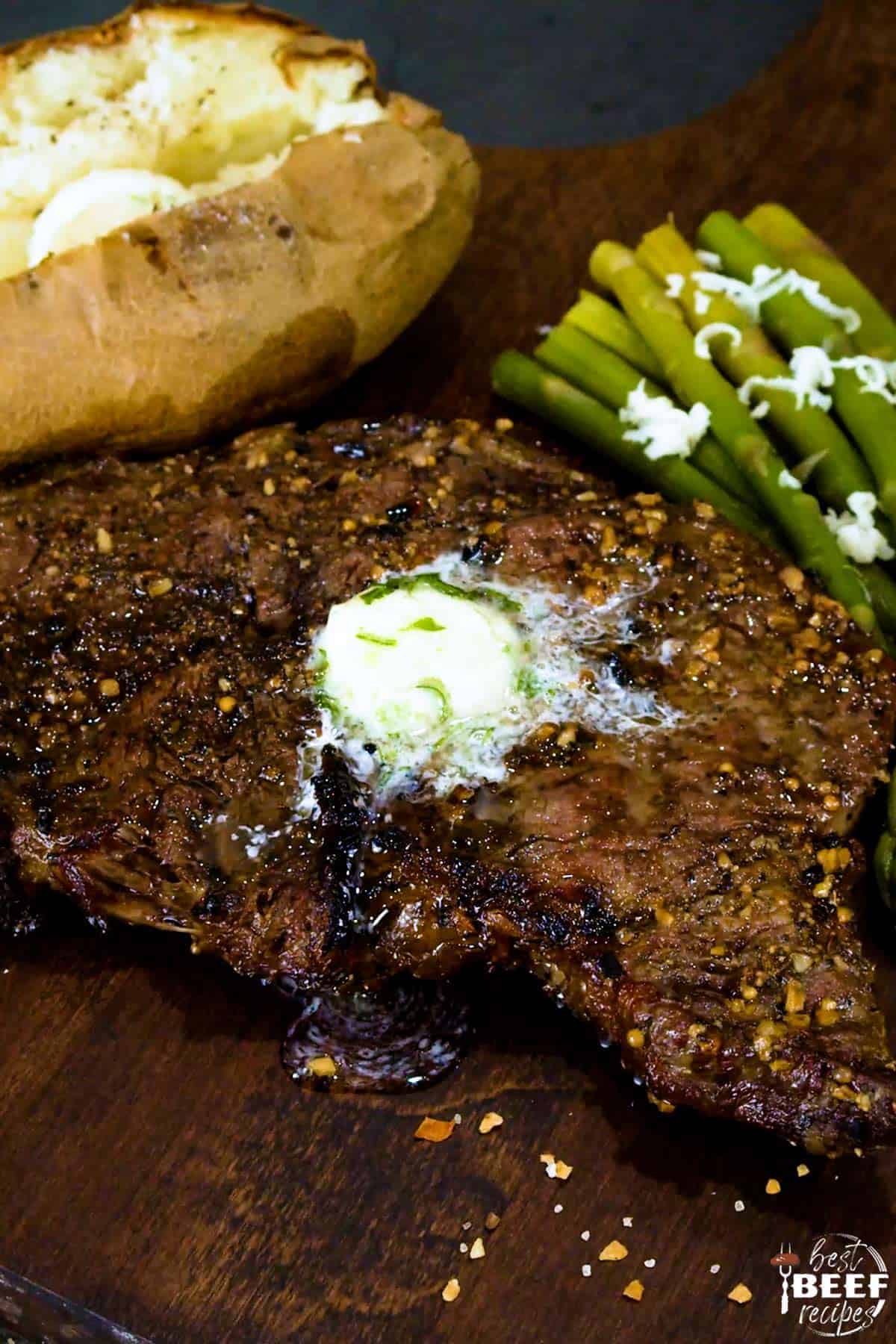 📌 Pin it for later!
Did you enjoy this page? Save it on Pinterest for later!



If you enjoyed the recipe, leave a comment and a rating below!
📋 Recipe
How to Grill Steak
Become a grill master in minutes, no experience required! My guide on how to grill steak will give you PERFECT grilled steak in no time!
Equipment
Grill

Grilling tongs

Steak knife

Cutting board
Ingredients
for topping
2

Tablespoons

garlic butter

1 tbsp. per steak - recipe calls for butter, garlic, and fresh parsley
See our Beef Temperature Chart for helpful tips on cooking any cut of beef!
Instructions
In a bowl, combine rub. Rub both sides of each steak with the rub and pat it down. Let steaks sit at room temperature for at least 30 minutes.

Preheat outdoor grill to high heat, about 450 to 500 degrees. Sear steaks for 3 minutes per side with the lid open. Then, reduce the heat to medium-low and continue cooking with the lid closed until the steaks reach the desired level of doneness (130 degrees F for medium-rare).

Remove steaks from grill and top with 1 tablespoon garlic butter compound butter. Allow steaks to rest for 10 minutes before cutting into them. Slice steaks against the grain.
Nutrition
Serving:
1
steak
|
Calories:
494
kcal
|
Carbohydrates:
6
g
|
Protein:
46
g
|
Fat:
32
g
|
Saturated Fat:
14
g
|
Cholesterol:
138
mg
|
Sodium:
2744
mg
|
Potassium:
659
mg
|
Fiber:
1
g
|
Sugar:
4
g
|
Vitamin A:
434
IU
|
Vitamin C:
1
mg
|
Calcium:
30
mg
|
Iron:
4
mg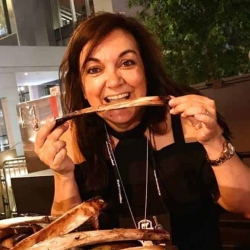 Latest posts by Isabel Laessig
(see all)