This post may contain paid links. If you make a purchase through links on our site, we may earn a commission.
Get ready to serve up your next beef dinner with the most delicious sauce you've ever tasted using my Sauces for Meat Recipes! Be it steak, roast, burgers, ribs, or a big plate of meatballs, I've got all the best sauces for beef right here. Better yet, they're all quick and easy to make!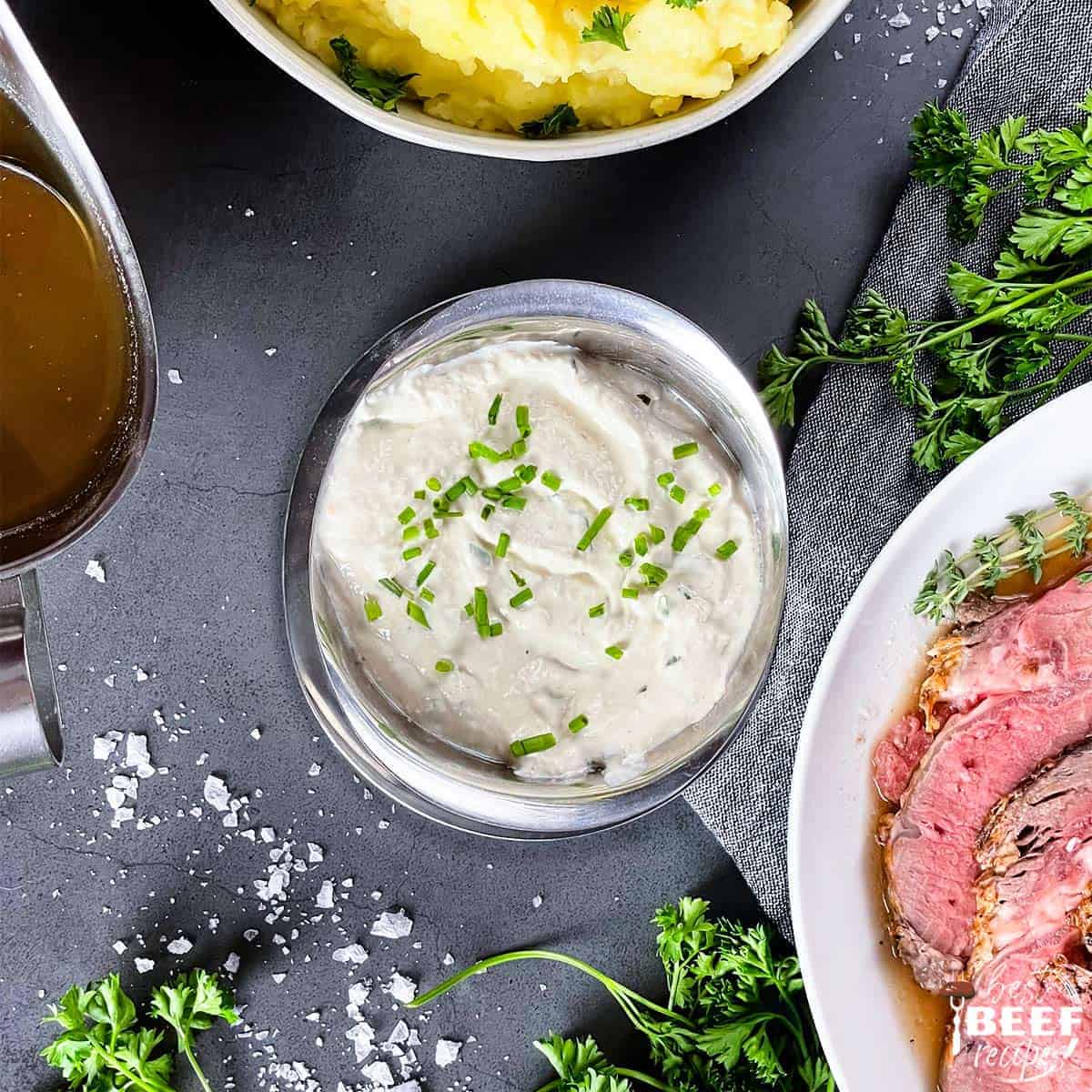 Jump to:
Beef Sauces
When beef is on the menu, the first thing I always think is: what about the sauce? That's because when it comes to meat, the sauce makes all the difference! The rich flavor of beef makes it all the more important to pair just the right sauce with your meal.
Luckily, there are endless options. Whether you're craving something zesty, creamy, or buttery, I have recipes for beef sauces of every variety! And the best part is, they're all so quick and easy to make. You can whip them up as the beef rests and have the perfect sauce fresh and ready to go!
Just make sure to make extra! They're all so delicious, you'll be wanting to serve it up on everything. I can't tell you how many times I've watched my family scrape their plates with their forks for just one last drop of steak sauce or garlic butter!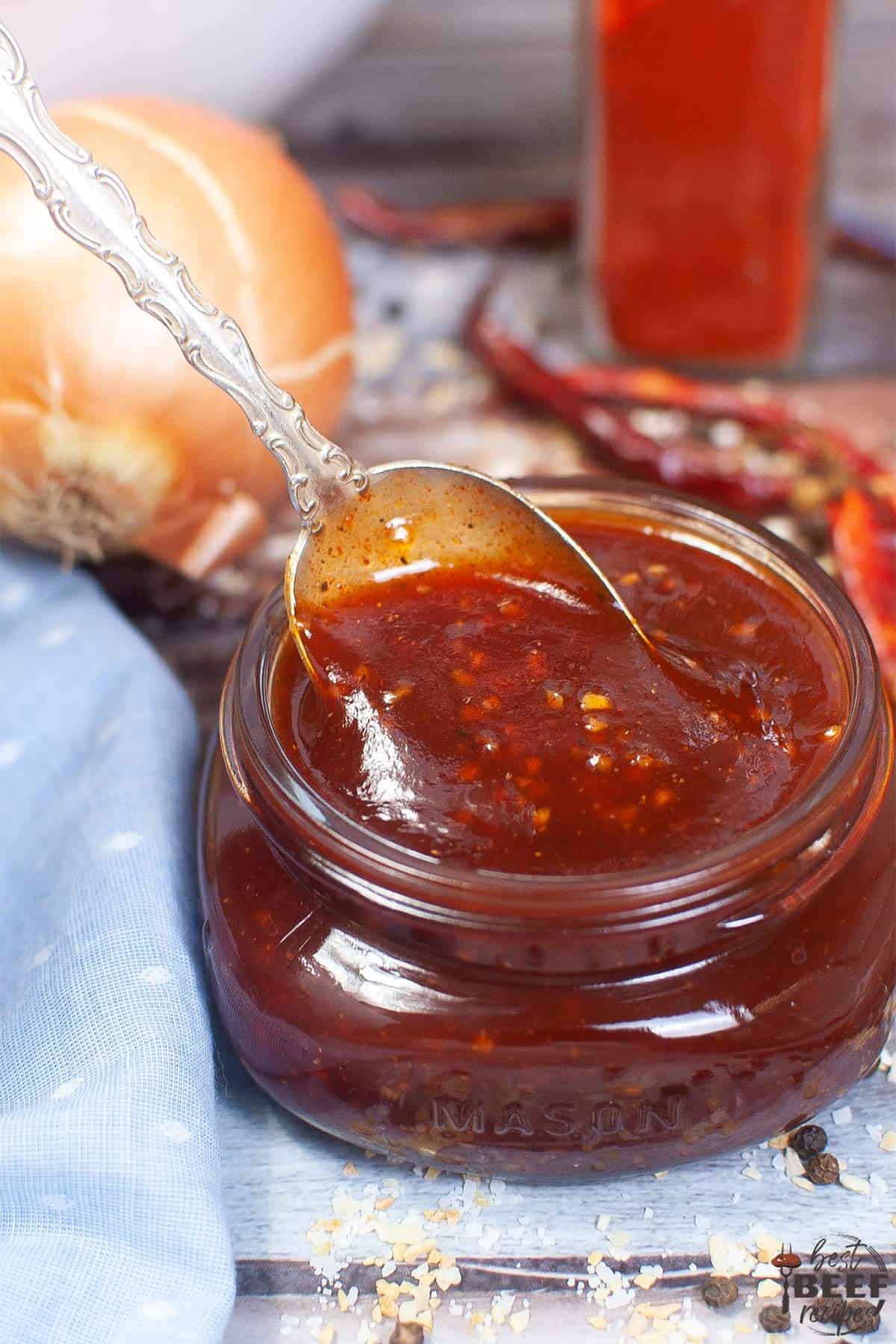 Dipping Sauces for Beef
There's nothing quite like the perfect dipping sauce for meat! Not only are dipping sauces delicious and versatile, but they add a great interactive element to a meal that kids and adults alike will enjoy.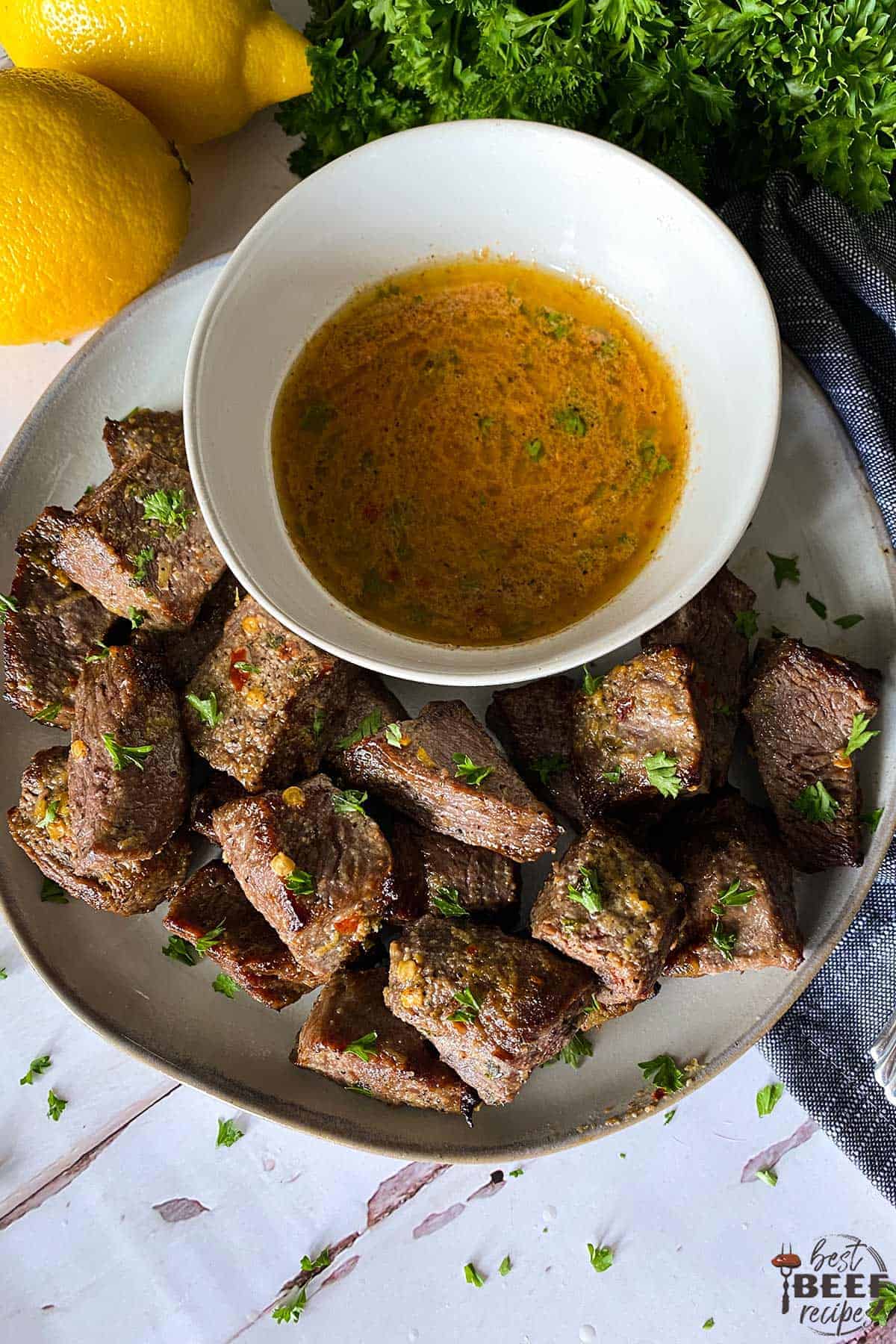 Meat Pasta Sauces
Saucy pasta with beef is a classic for a reason! Ranging from luscious and creamy Alfredo to succulent hours-simmered Sugo di Carne, meat pasta sauces are always cozy, warming, and absolutely mouth-watering!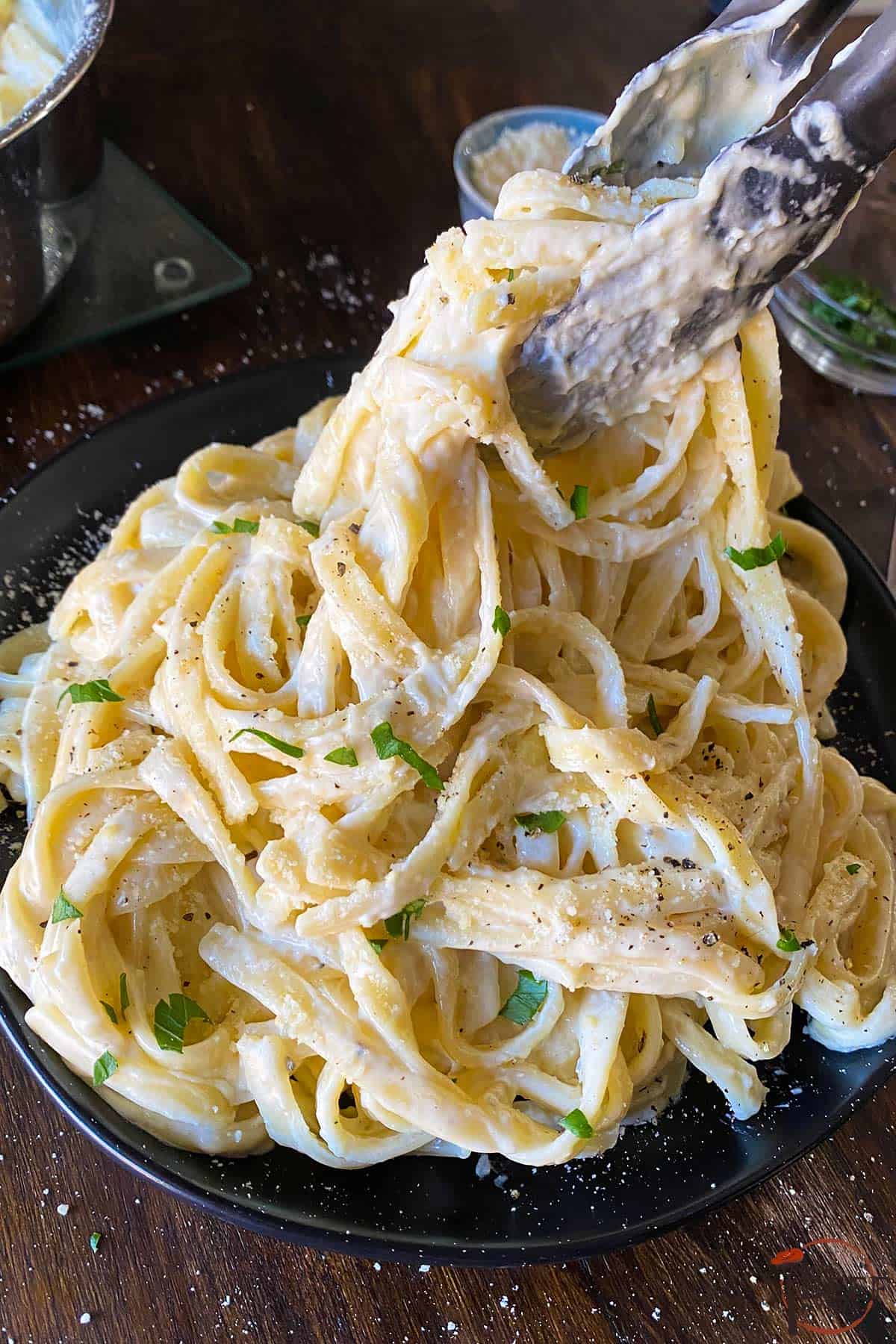 Red Wine Reduction Sauce
If you're looking for truly luxurious simplicity, then you've got to try my Red Wine Reduction Recipe! Pairing boiled down red wine and au jus, this unbelievably rich and flavorful sauce elevates any piece of meat you pour it on to a whole new level of flavor. Oh, and it's done in just ten minutes.
Scroll to the bottom of the page for the recipe!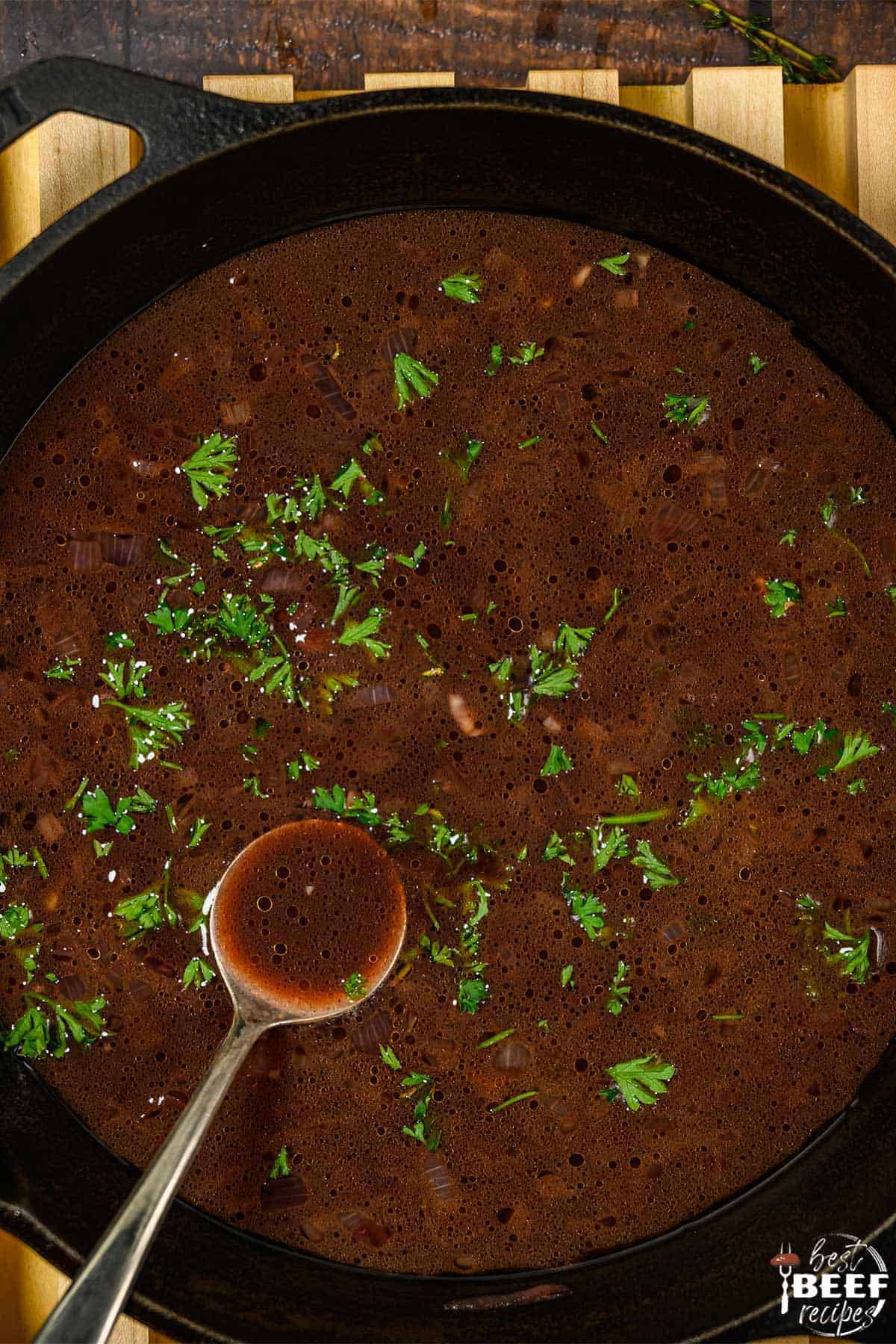 Beef Sauce Recipes Tips
Most of these sauces take under 10 minutes to make, so they're the perfect choice for whipping up while beef rests!
For some sauces, such as BBQ and butter sauce, they can be used many times for all sorts of dishes! Make extra, and save it in the fridge for later.
To keep leftover beef extra juicy, store it in a thin sauce like Au Jus or wine reduction. This will infuse the meat with flavor and keep it nice and moist!
Looking for a more specific sauce? Check out my list of Sauces for Beef Tenderloin, or my ultra-luxurious list of Sauces for Prime Rib!
Beef sauces are the true home of flavor! These incredible and oh-so-easy sauces will take any meal you make to the next level and leave everyone hungering for more. Pick your favorite flavor profile and enjoy!
Sauces for Meat FAQ
Beef Sauces for Specific Cuts
Guides for Cooking Beef
If you enjoyed the recipe, leave a comment and a rating below!
📋 Recipe