This post may contain paid links. If you make a purchase through links on our site, we may earn a commission.
If you're wondering what to do with leftover steak, I have the answer for you right here: more than 10 easy Leftover Steak Recipes! There are so many options for using steak leftovers, from making fantastic steak nachos to lettuce wraps, pasta, and much more.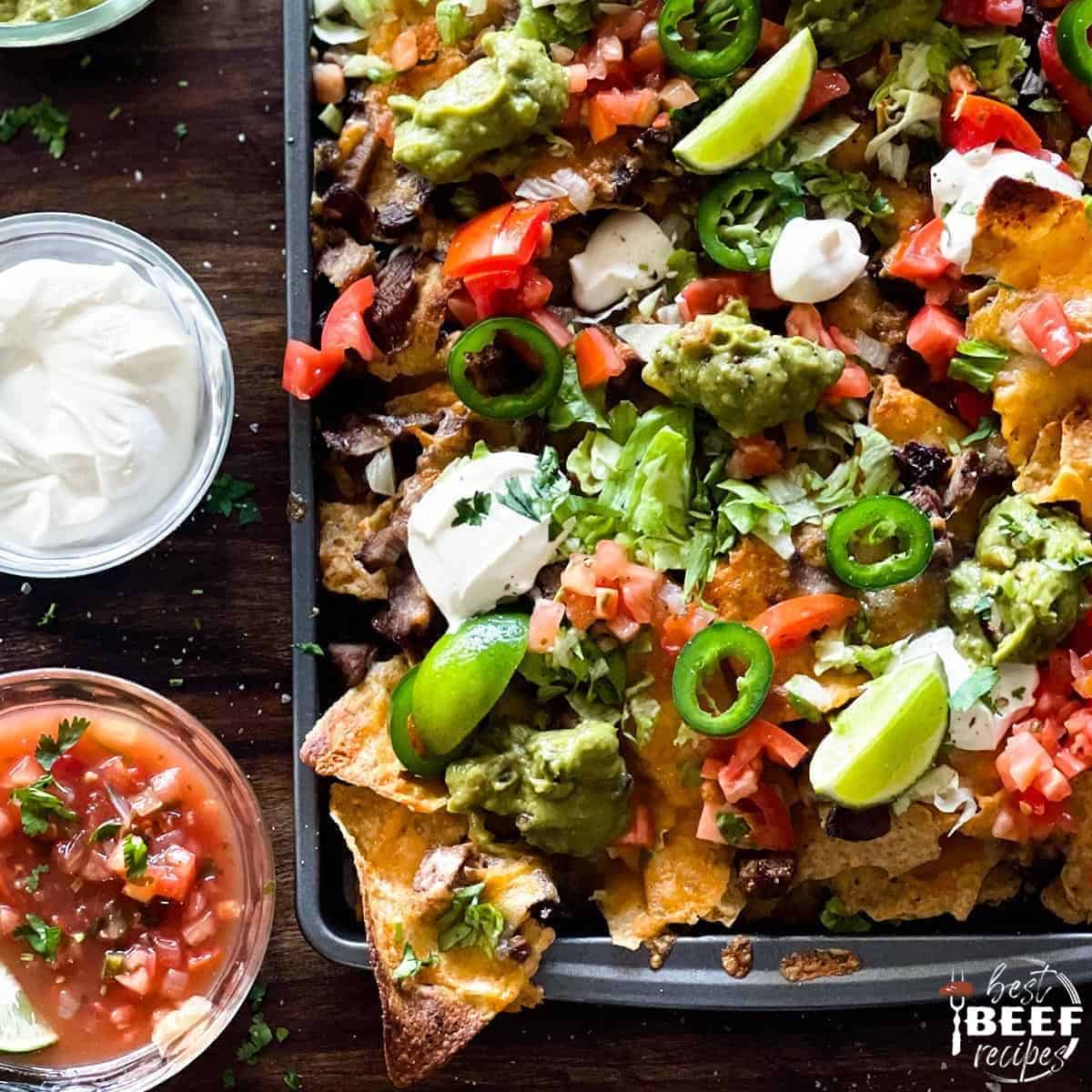 Jump to:
Best Steak Recipes
Grilled Steaks
Smoked Steaks
Pan Seared Steaks
The next time you make steak, try one of my best steak recipes and use my steak seasoning! It is so good.
My Steak in the Air Fryer is also out of this world! Plus, my handy Steak Temperature Chart and guide on Tenderizing Steak will make the job of cooking a perfect steak easier.
What to Do with Leftover Steak
Of every meal I make for my family, steak has to be my favorite both to cook and enjoy. Nothing compares to a steak cooked to perfection, especially if you're like me and love to grill your steaks! But of course, even with our favorite meals there are always leftovers.
It's easy to just reach into the fridge, take out your steak leftovers and enjoy them as-is. Leftover steak is even good cold! But it's much more fun to come up with leftover steak recipes to add it to, and more rewarding, too.
There are plenty of ways you can serve leftover steak. Some of my family's favorites include steak salads, flatbread pizza with steak, steak nachos, steak burritos, or even simply steak rice bowls with taco toppings and a good squeeze of lime.
Following my best leftover steak recipes, I guarantee you will find a new favorite way to serve your leftovers. Enjoy!
Recipes for Leftover Steak
More Recipes with Leftover Steak
For even more ideas of what to do with leftover steak, try adding it to...
Steak Flatbread
Steak Sandwiches
Breakfast Burritos with Steak
Fried Rice with Steak
Steak Pizza
See What to Serve with Steak for side dish ideas!
📋 Recipe