This post may contain paid links. If you make a purchase through links on our site, we may earn a commission.
What could be better than a classic steak recipe for dinner? Our Best Steak Dinner Ideas bring all the best pan-seared, oven-roasted, and grilled steak recipes together in one place for you to find your new favorite. From chuck to filet, we cover every budget and cooking style.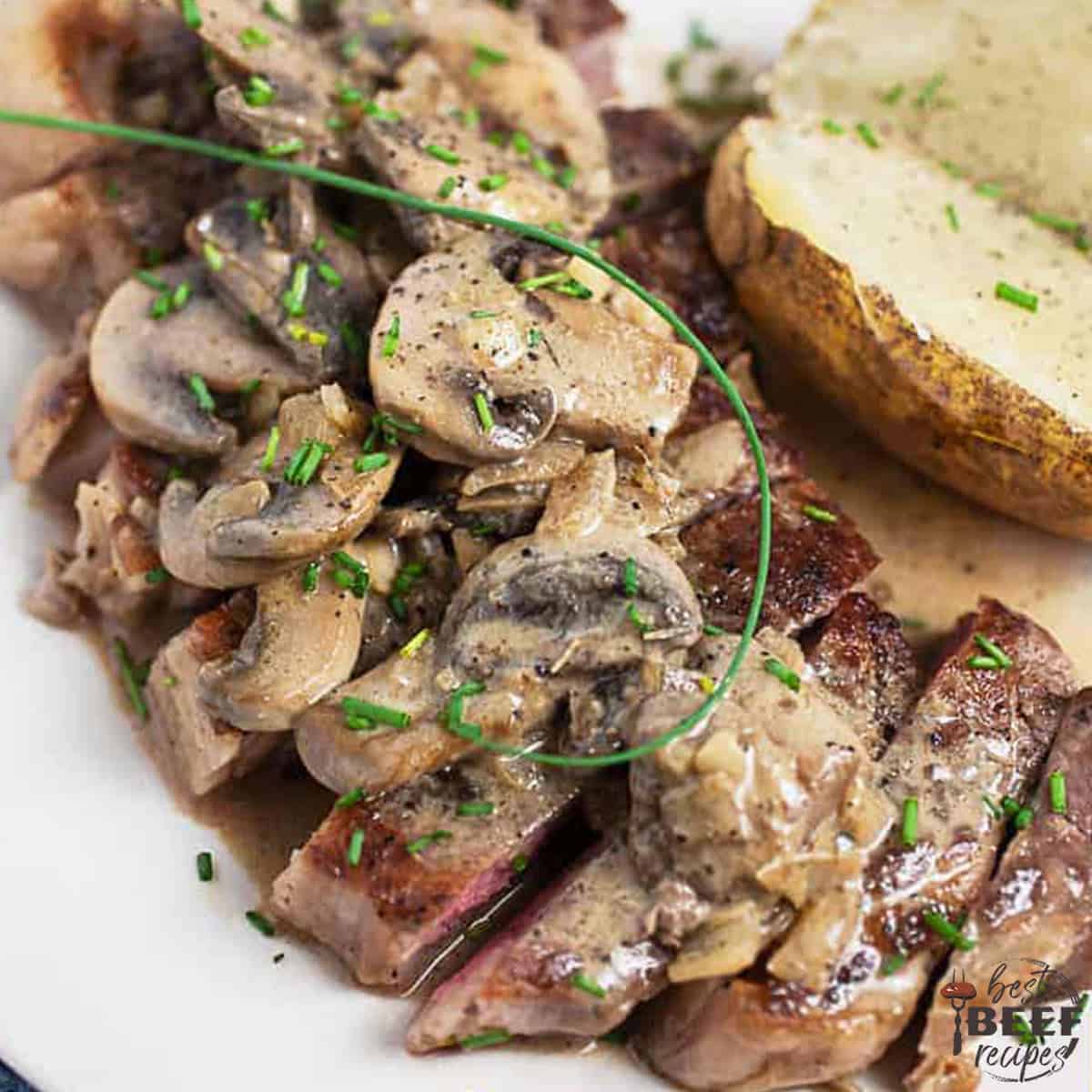 Jump to:
Best Steak Dinner Recipes
Could there be anything better than a beautiful, juicy steak? If I could serve my family steak for dinner every night, I would, and none of us would ever get tired of it. There is so much you can do with even the most inexpensive cuts of steak. My favorite has always been a Bife a Portuguesa, or steak and eggs Portuguese-style.
This list of the best steak recipes includes dishes that fit every budget and cooking method.
Whether you like your steaks on the grill or in the oven, traditional or reverse seared, you will find a recipe that's perfect for you and your family.
When you find your favorite, please tell me. I would love to hear about the delicious steaks you're cooking up for your family!
Steak Recipes for Dinner
Beef tenderloin steaks are the most tender. This is a long muscle that runs along the spine of the cow. The popular Filet mignon cut comes from the very tip of the tenderloin.
You will find this steak sold as tenderloin, filet, filet mignon, or châteaubriand. These buttery steaks are generally smaller in shape than others, but are cut more thickly.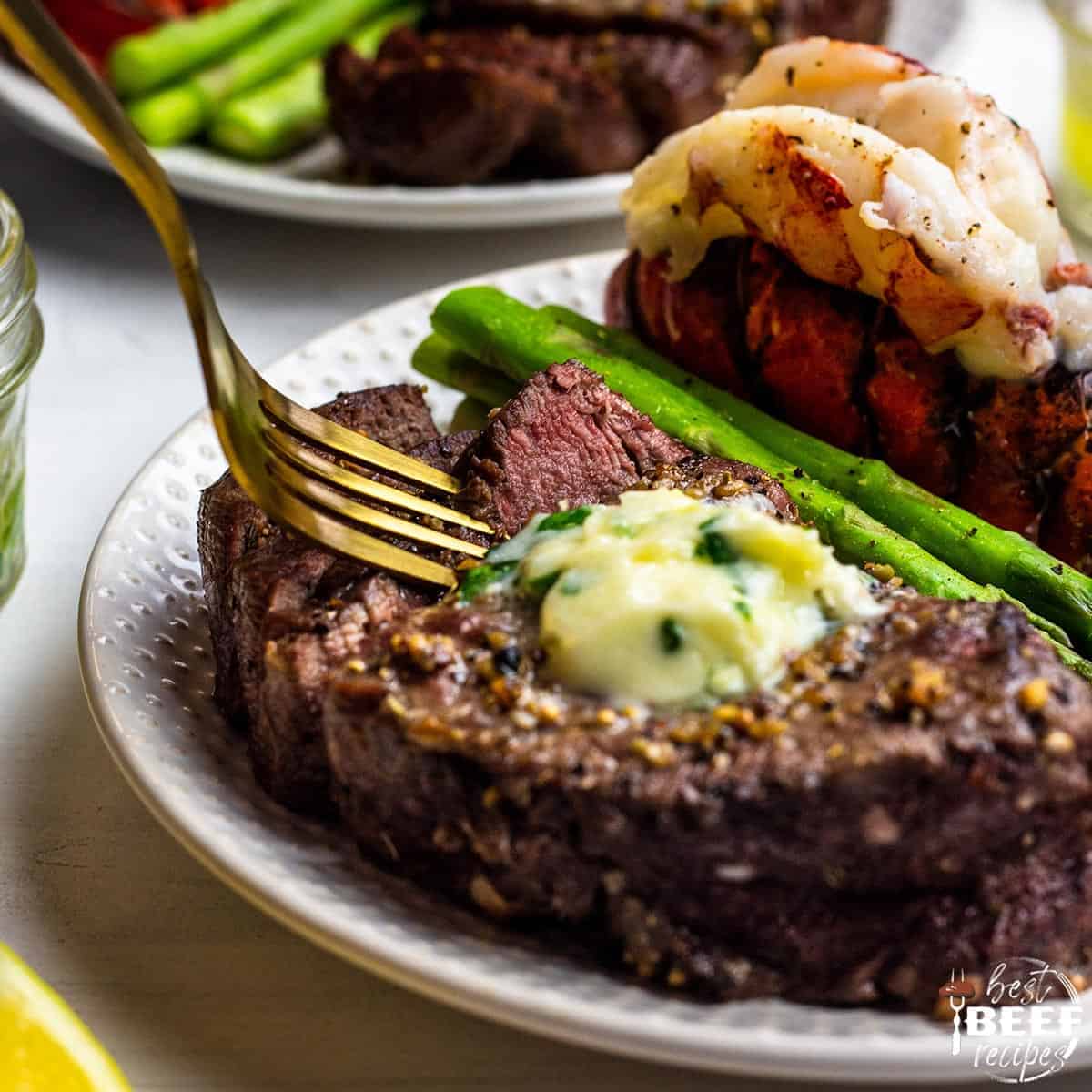 How do I choose a tender steak?
The most tender steaks come from the parts of the cow that do the least work. This is why tenderloin is so soft and buttery. To pick a tender cut of meat, look for:
As little connective tissue as possible, fewer muscle
Fine marbling
Fine grain in the beef
Beef with lots of connective tissue is better for braising. Our Instant Pot Steak Pizzaiola is a great example of a braised steak recipe.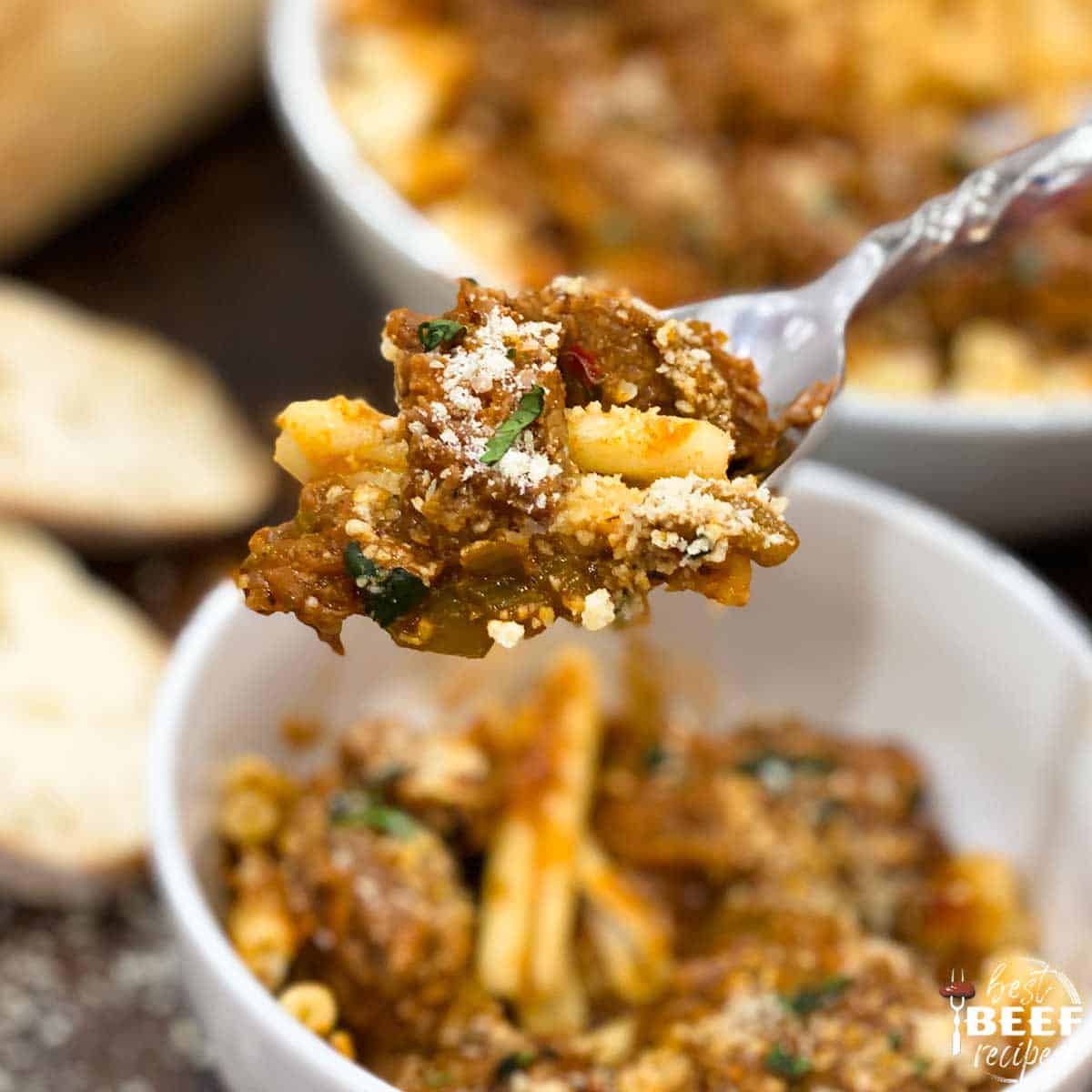 What is marbling?
Marbling refers to streaks of fat running through a cut of beef. It looks like white webbing. The more fine marbling, the higher quality of beef. Marbling adds so much flavor!
How to Slice Steak
The "grain" in a cut of steak refers to the muscle fibers running through it. Shorter, finer grain makes for more tender cuts of beef.
This is why slicing against the grain is so important no matter what cut of beef you're cooking. Cutting steak against the grain shortens those fibers, making the beef more tender.
Budget-friendly Steak Dinner
One of our most budget-friendly steak recipes is our grilled chuck steak. Chuck steak is perfect for marinating and grilling to tender perfection!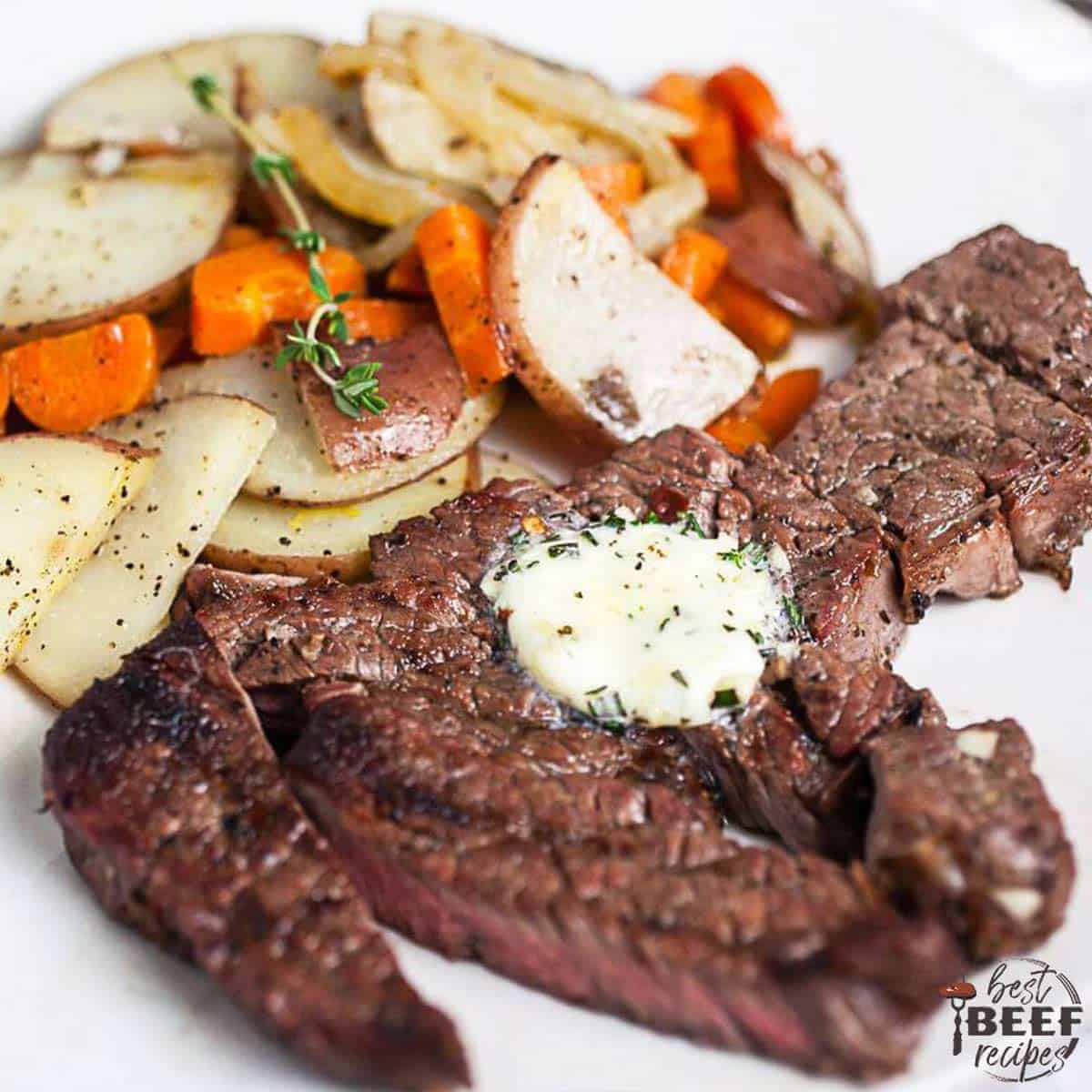 Grilled London Broil is another great choice for an inexpensive cut of beef. Marinate it for a few hours or up to overnight, then grill for a beautiful and tender beef dinner.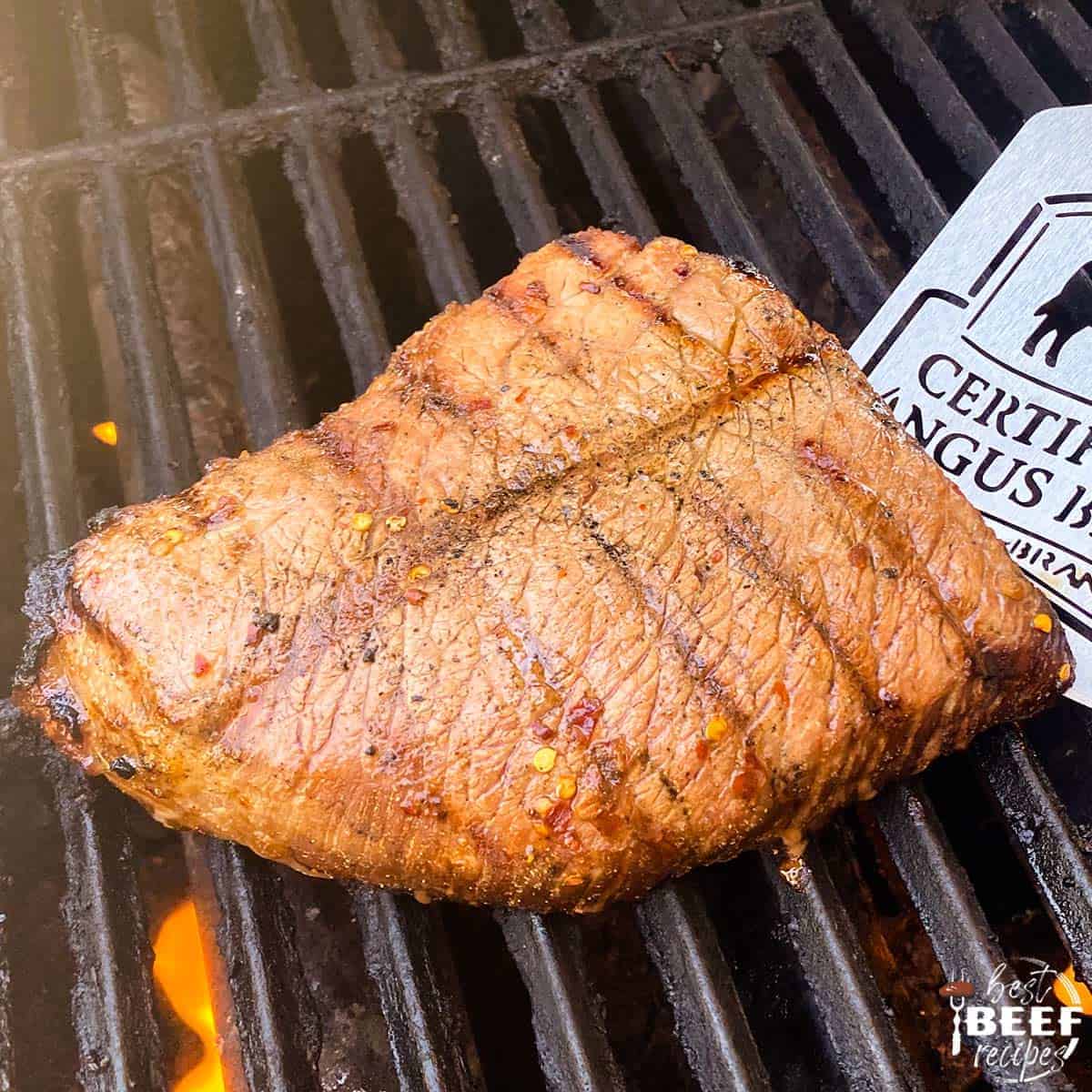 Best Steak Recipes
Steak Cuts
Tenderloin: Also known as filet mignon, filet, or châteaubriand. Expensive but the most tender cut with a buttery flavor. Tenderloin steaks are best seared and then baked.
Porterhouse: Your classic t-bone steak from the short loin. These beautiful steaks are a two-for-one deal; one side of the bone is New York Strip, and the other is Tenderloin. Grilled Porterhouse is the best way to cook this cut.
Ribeye: Juicy ribeyes come from the same section as a prime rib roast. This cut of steak has a fine grain and plenty of marbling. You can cook it in a pan, on the grill, or in the oven. Reverse seared ribeye is the best!
See my guide to Steak Cuts for info on every cut!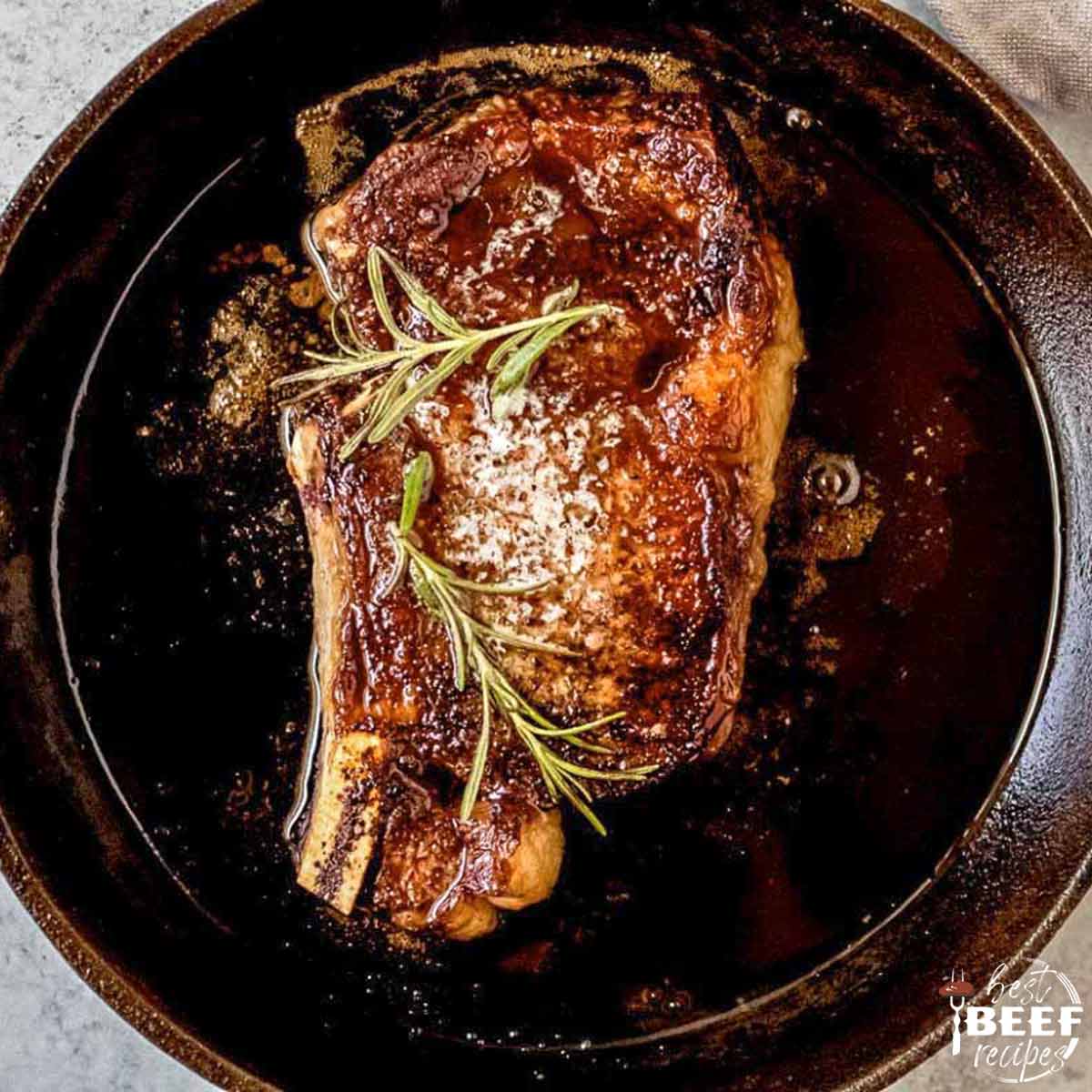 Flank: You will also see this steak called London Broil. It's an inexpensive cut of beef that's very lean. We love flank steak marinated for hours, then cooked on the grill.
Skirt: Similar to flank, but beefier. This steak does well when marinated and grilled. It's also perfect for stir-fry recipes like our Easy Pepper Steak Stir Fry.
Flat iron: Also known as oyster blade or butler's steak. Once trimmed of its connective tissue, this is a tender cut that is perfect for grilling or pan-frying.
New York Strip: Also known as sirloin steak, from the short loin. Lots of marbling with a fine grain, and so flavorful!
Steak Cooking Chart
The best way to check the doneness of your steak is by using a meat thermometer. When your steak is 5°F below your desired degree of doneness, remove it from the heat and let it rest. Always let your steaks rest 8-10 minutes for best results!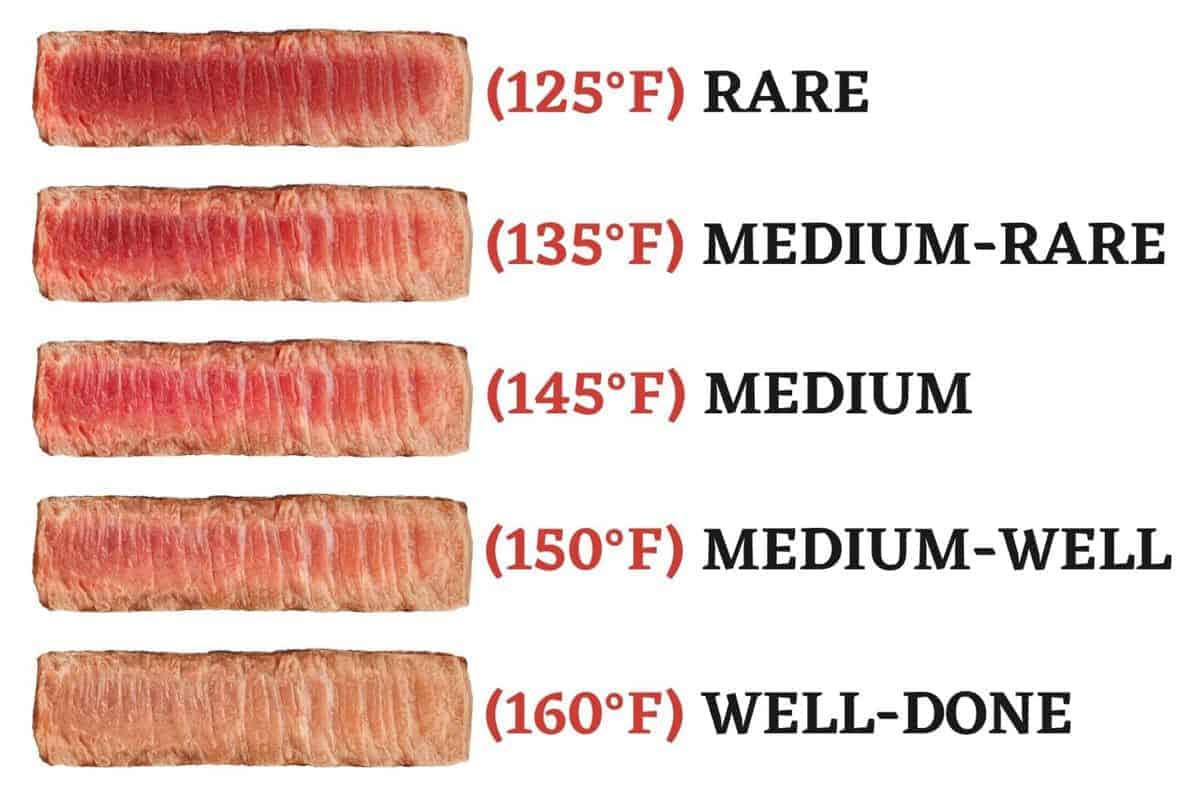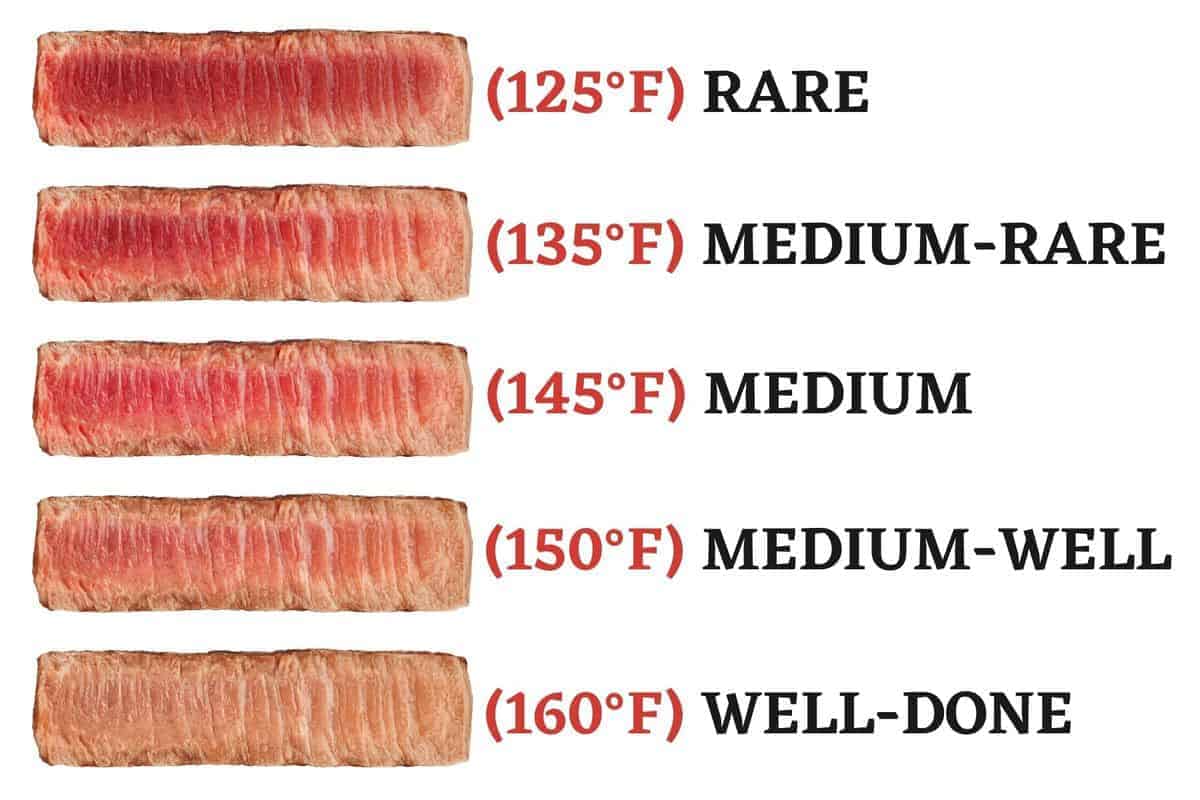 Check out our Steak Temperature Chart for a comprehensive guide.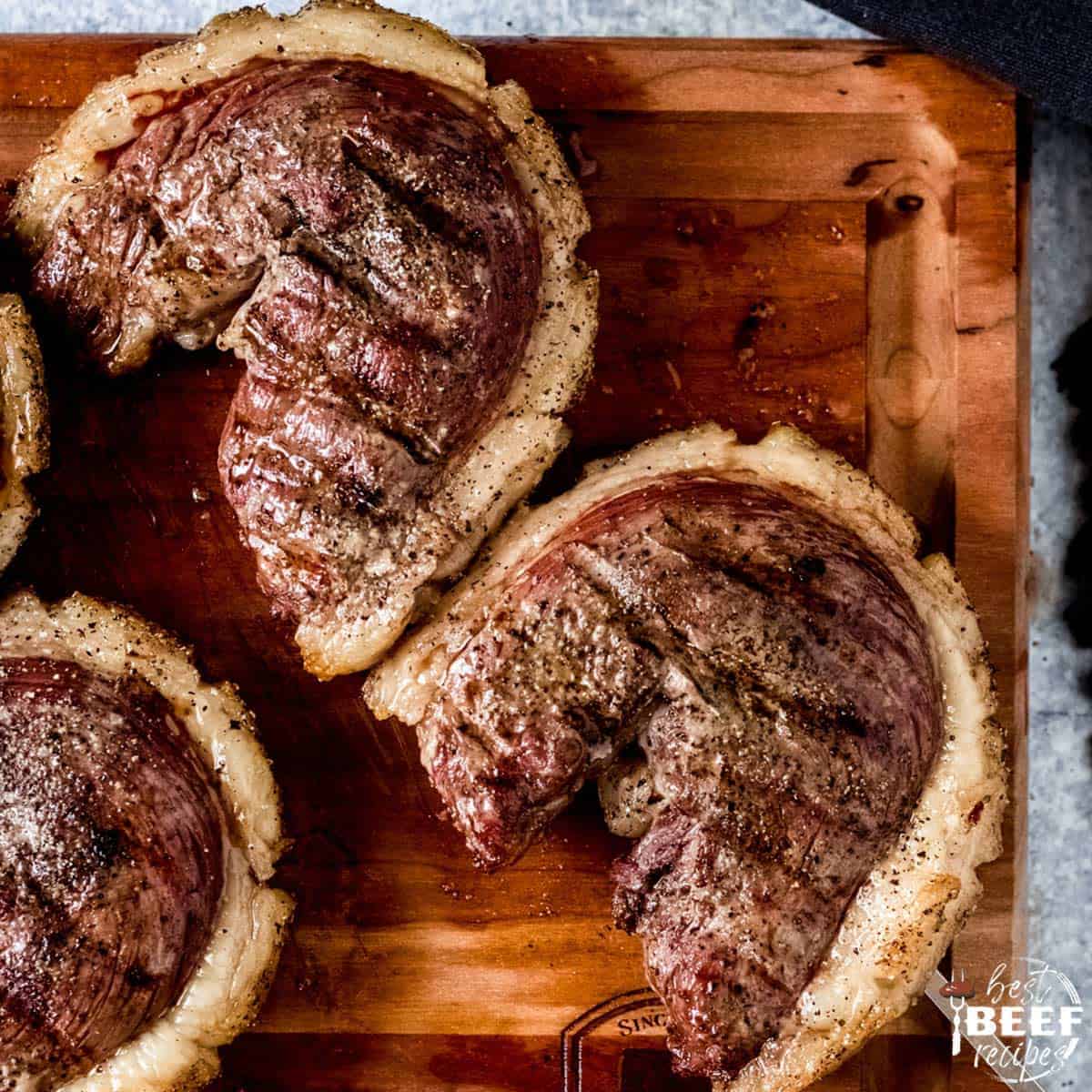 Steak Cooking Times
What Goes with Steak
Hands down, the best pairing for any one of our steak dinner ideas isn't a side dish but the sauce!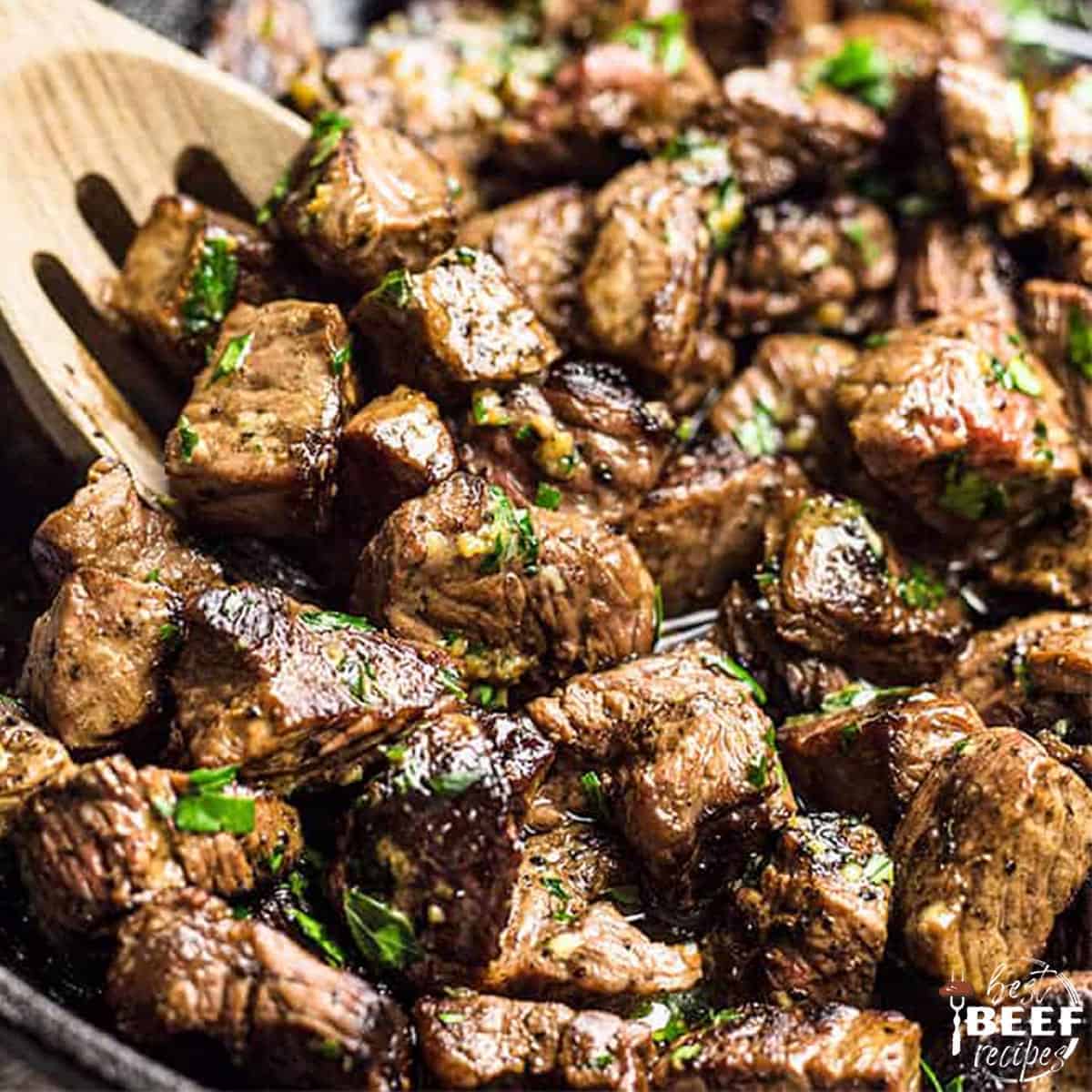 Steak Cooking Guides
For all our steak recipes, follow our Beef Cooking Chart and Best Cuts of Beef for the best info on prep!
Plus, see What to Serve with Steak for side dish ideas and Leftover Steak Recipes for what to do with leftovers. Don't forget my guides on Tenderizing Steak and Salting Steak!
📋 Recipe