This post may contain paid links. If you make a purchase through links on our site, we may earn a commission.
Turn that package of ground beef into an incredible meal with one of my Ground Beef Recipes! Whether you're in the mood for making a ground beef casserole, burger, meatballs, or even soup or pasta, we have plenty of easy ground beef recipes with few ingredients to choose from. Find your new favorite ground beef dinner ideas here!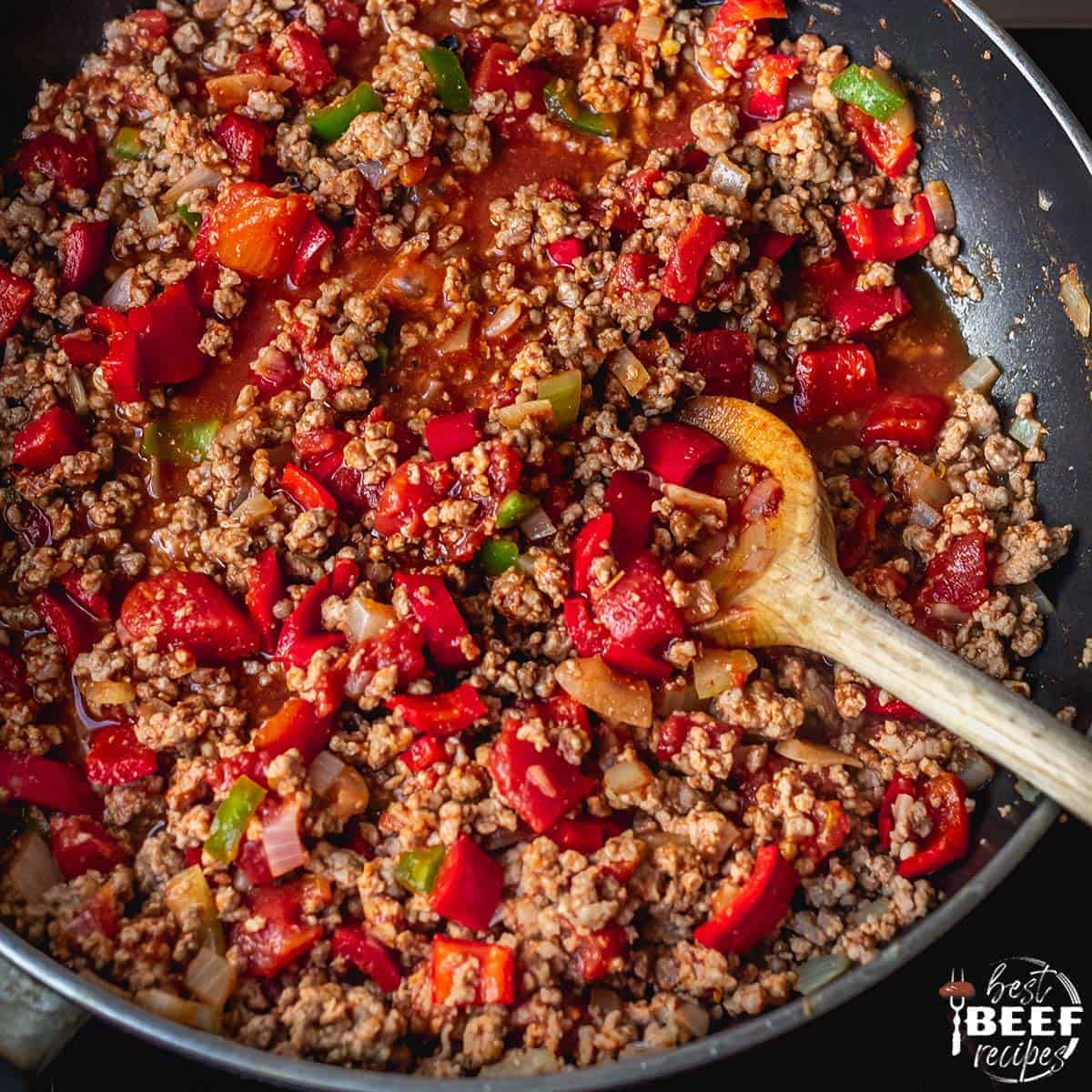 Jump to:
Recipes with Ground Beef
I love cooking with ground beef. Hamburger meat recipes are so easy to work with and perfect for cooking on a budget! And, if you're on a low-carb diet, there are plenty of keto meals with ground beef to choose from. What could be better?
The truth is, what makes it so hard to choose what to make with ground beef is that there are so many options to choose from! You could make an amazing gluten-free Mexican Ground Beef Casserole for dinner, delicious Beef Empanadas for lunch, or an on-the-go snack.
Hamburger Recipes
Everyone loves burgers! Try one of our best homemade hamburger recipes on the grill, on your stovetop, or even in the air fryer. Burgers make the best summer ground beef recipes.
Our Air Fryer Burger is a must-try for all burger loves. It's a garlic butter burger you can make in minutes using your air fryer, for perfectly cooked, juicy burgers every time. One of my family's favorite ground beef recipes!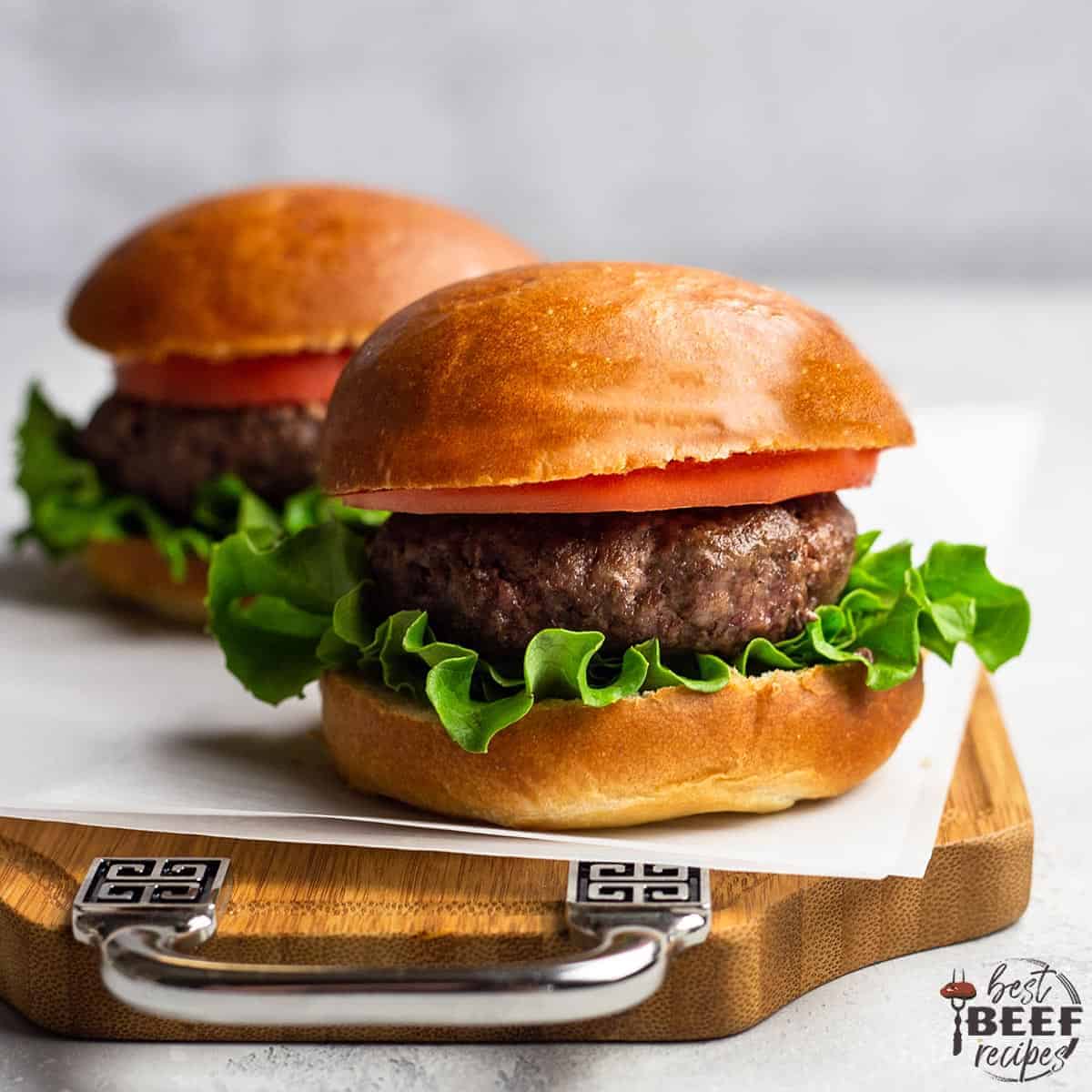 Mushroom Swiss Burgers are a classic when it comes to ground beef dinner ideas, but believe me when I tell you this is a one-of-a-kind burger. It is so flavorful, you'll want to make it every time you grill up burgers.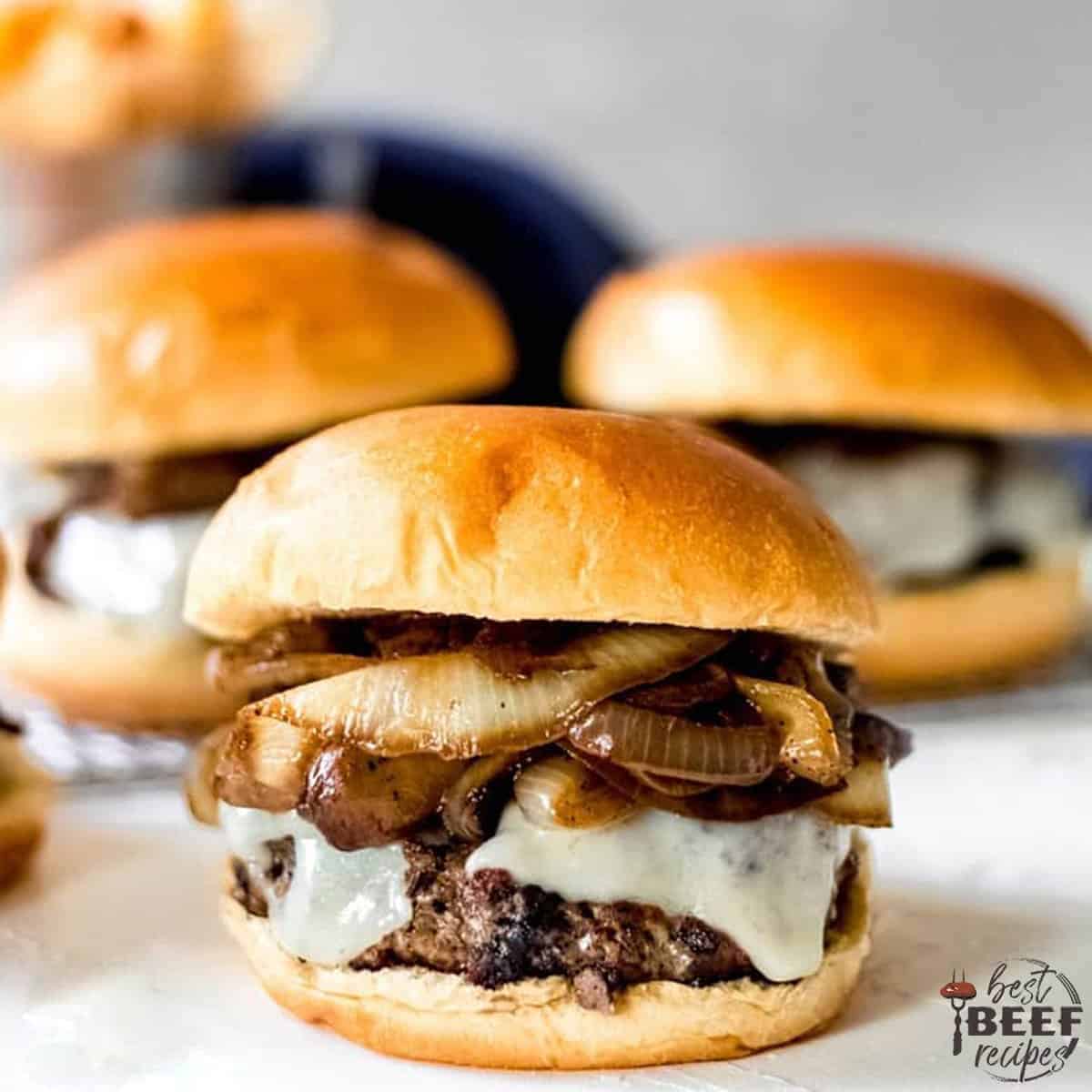 If you love burgers as much as I do, you have to try my Loaded Burgers with Bacon and Caramelized Onions. This gourmet burger recipe uses the best caramelized onions for burgers and Parmesan in the patty!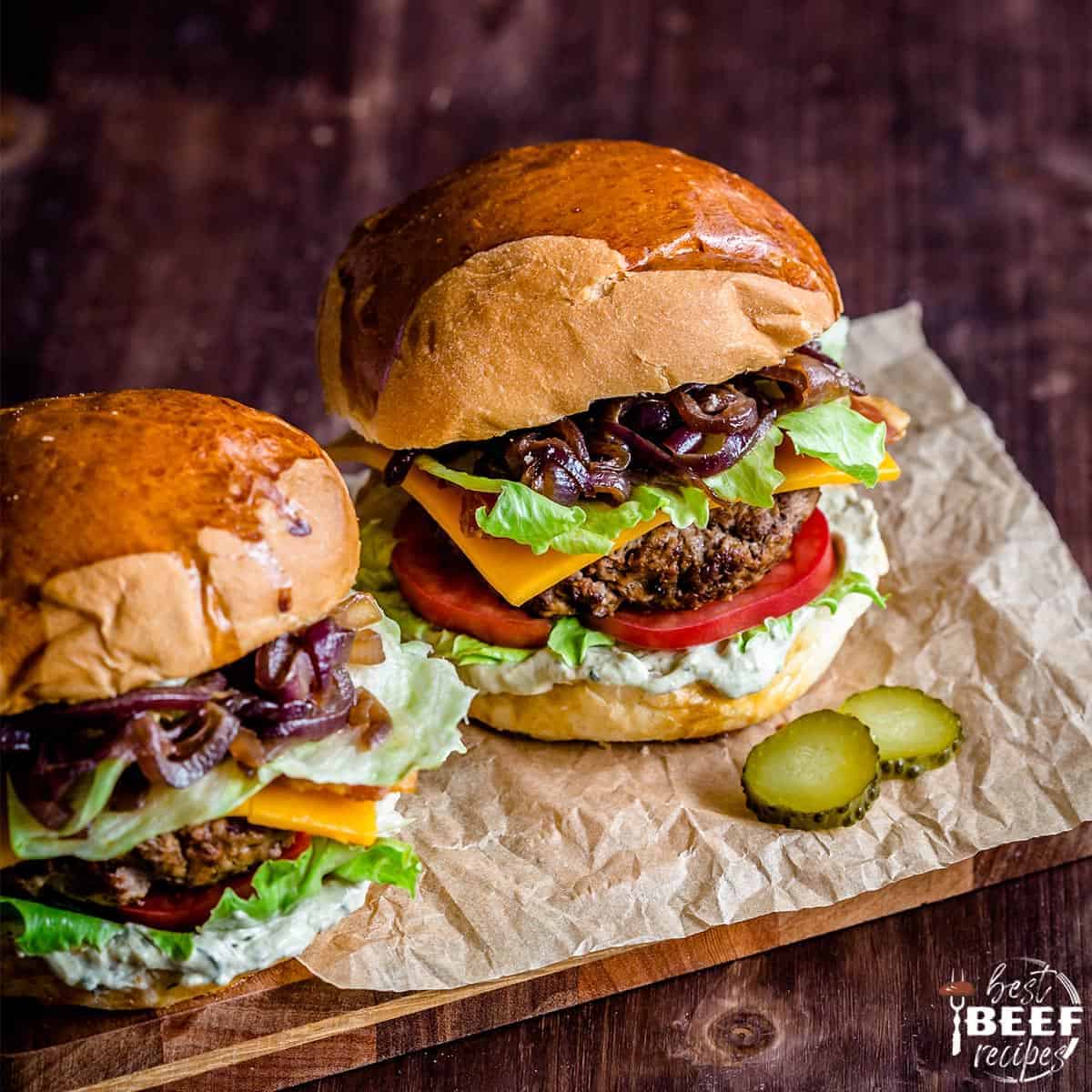 Looking for a quick, delicious burger? My Smash Burger Recipe with Special Sauce is ready in less than 10 minutes and is complete with my best burger seasoning and special sauce!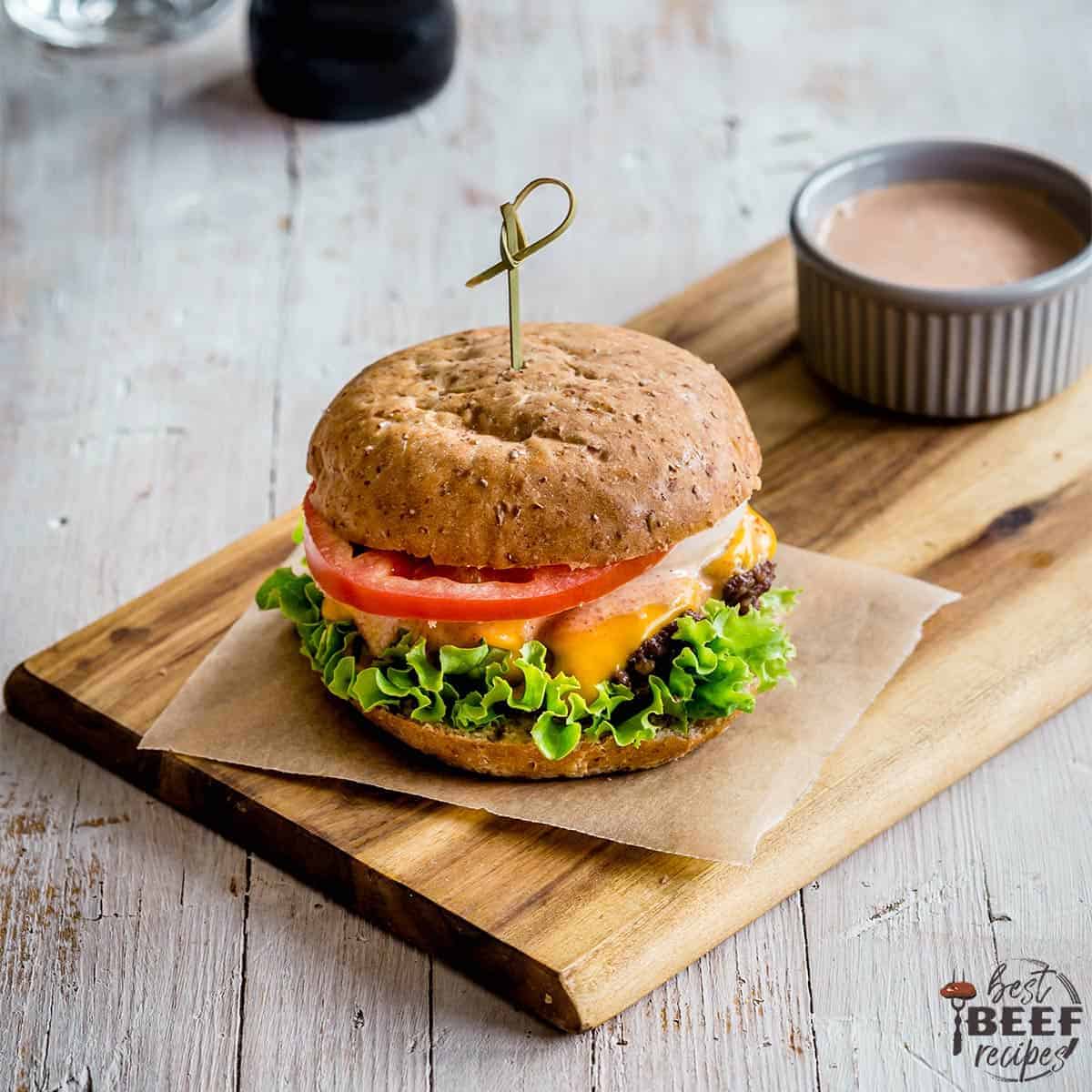 What could be better than a perfectly cooked burger with an egg? I love our easy Egg Burger recipe. It's one of the best easy ground beef recipes with few ingredients - just a delicious, smoky and sweet burger.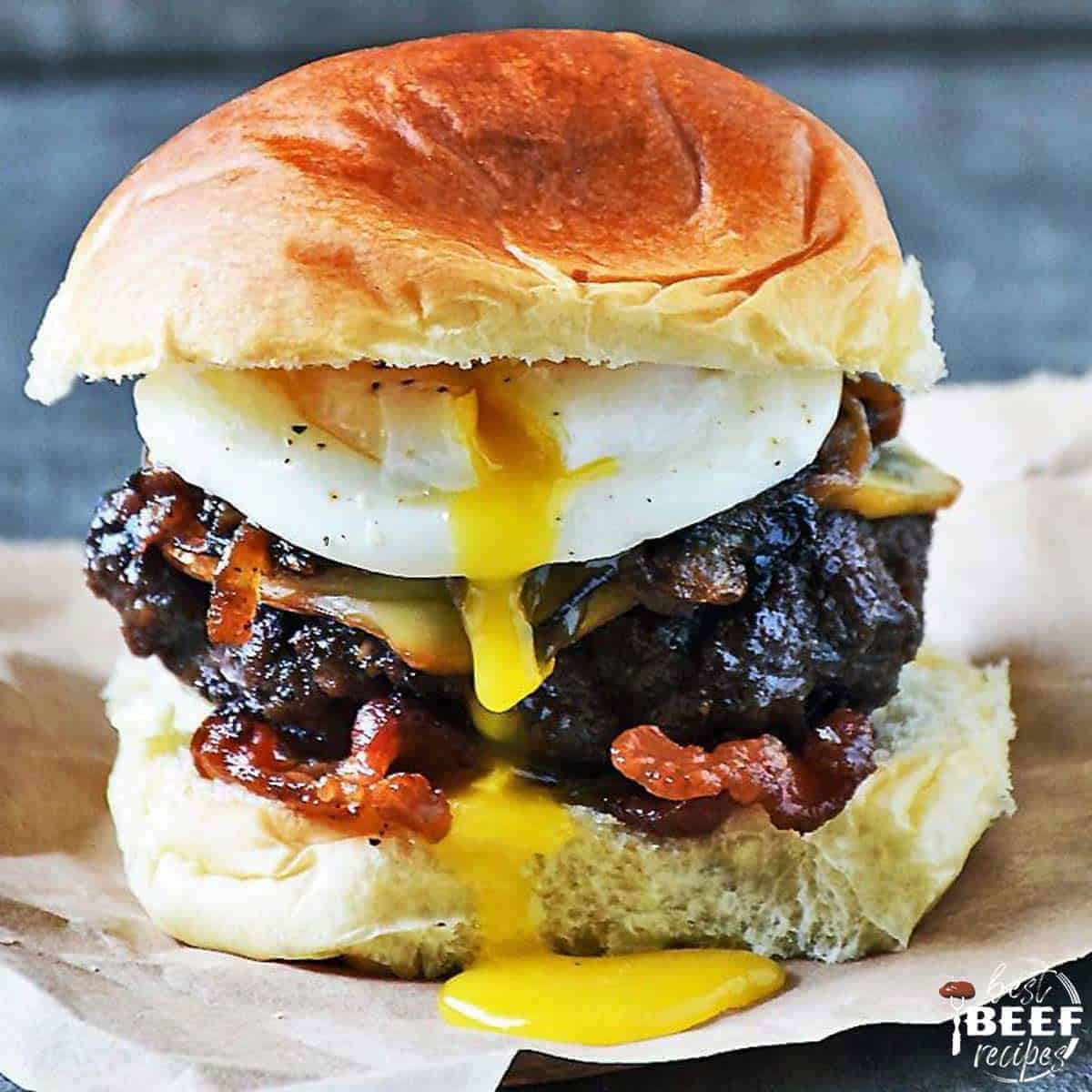 See our guide on How Long to Cook Burgers next!
What to Make with Ground Beef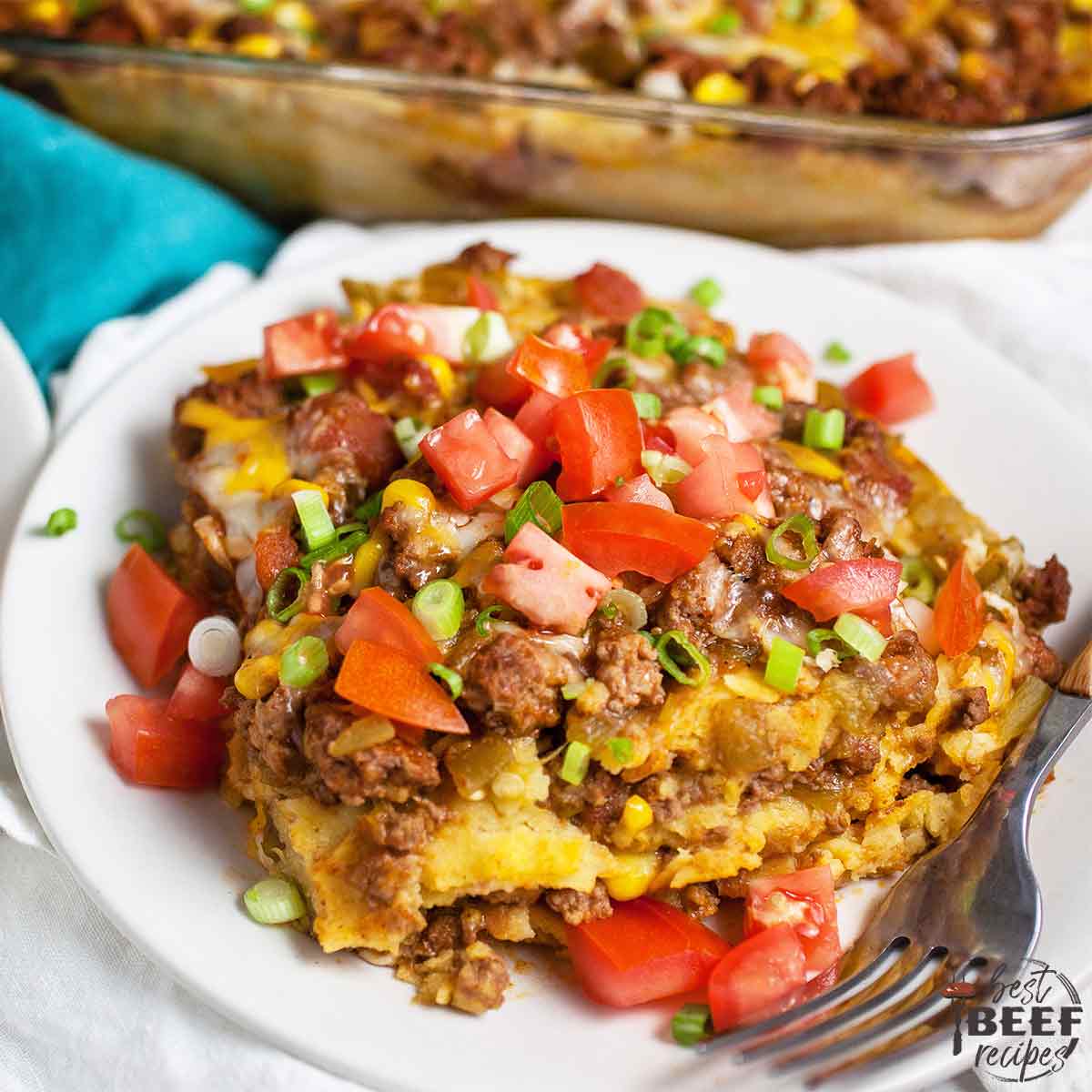 Our Pastelillos de Carne are Puerto Rican beef empanadas with so much flavor. They're perfect for a family lunch, fun dinner idea, or as an on-the-go snack.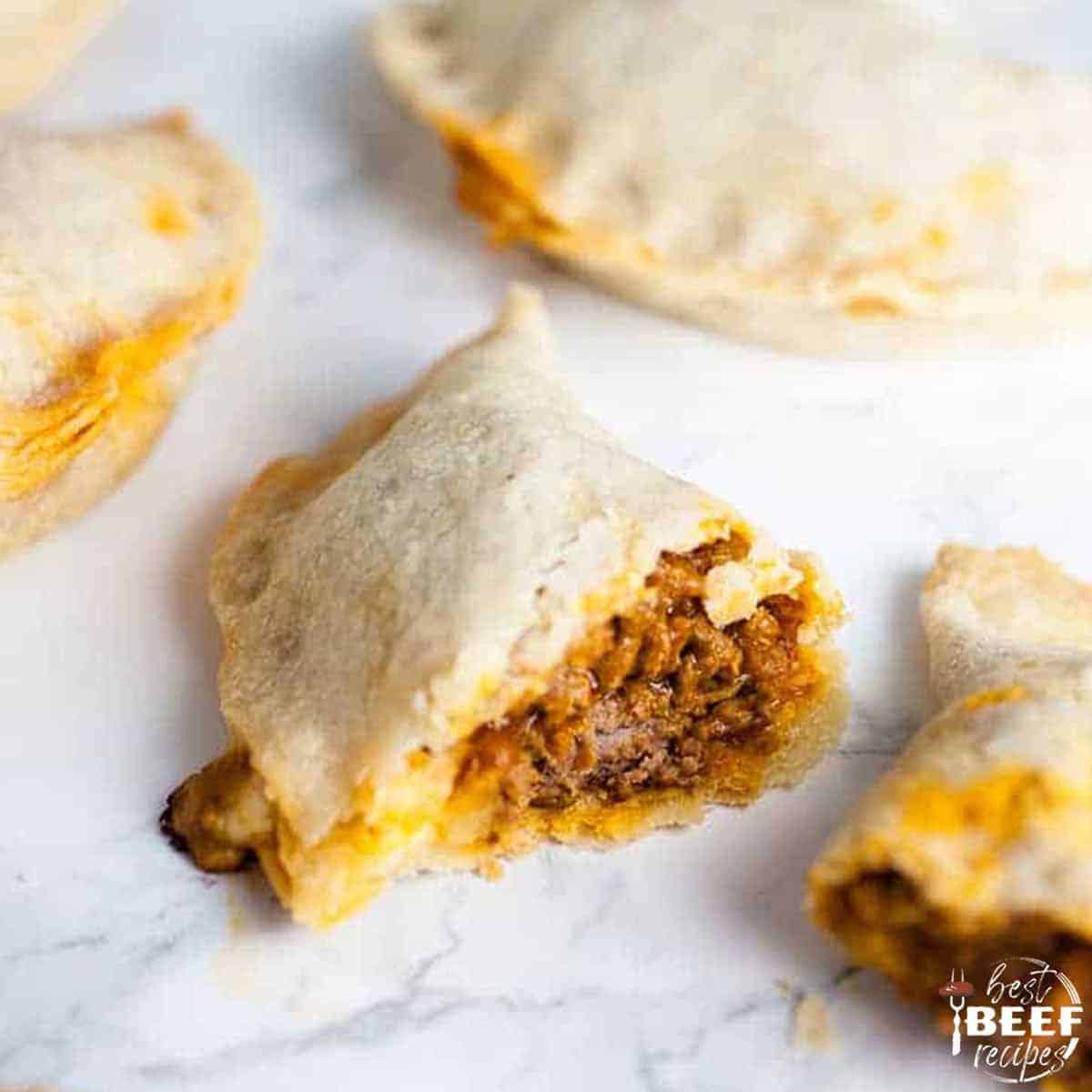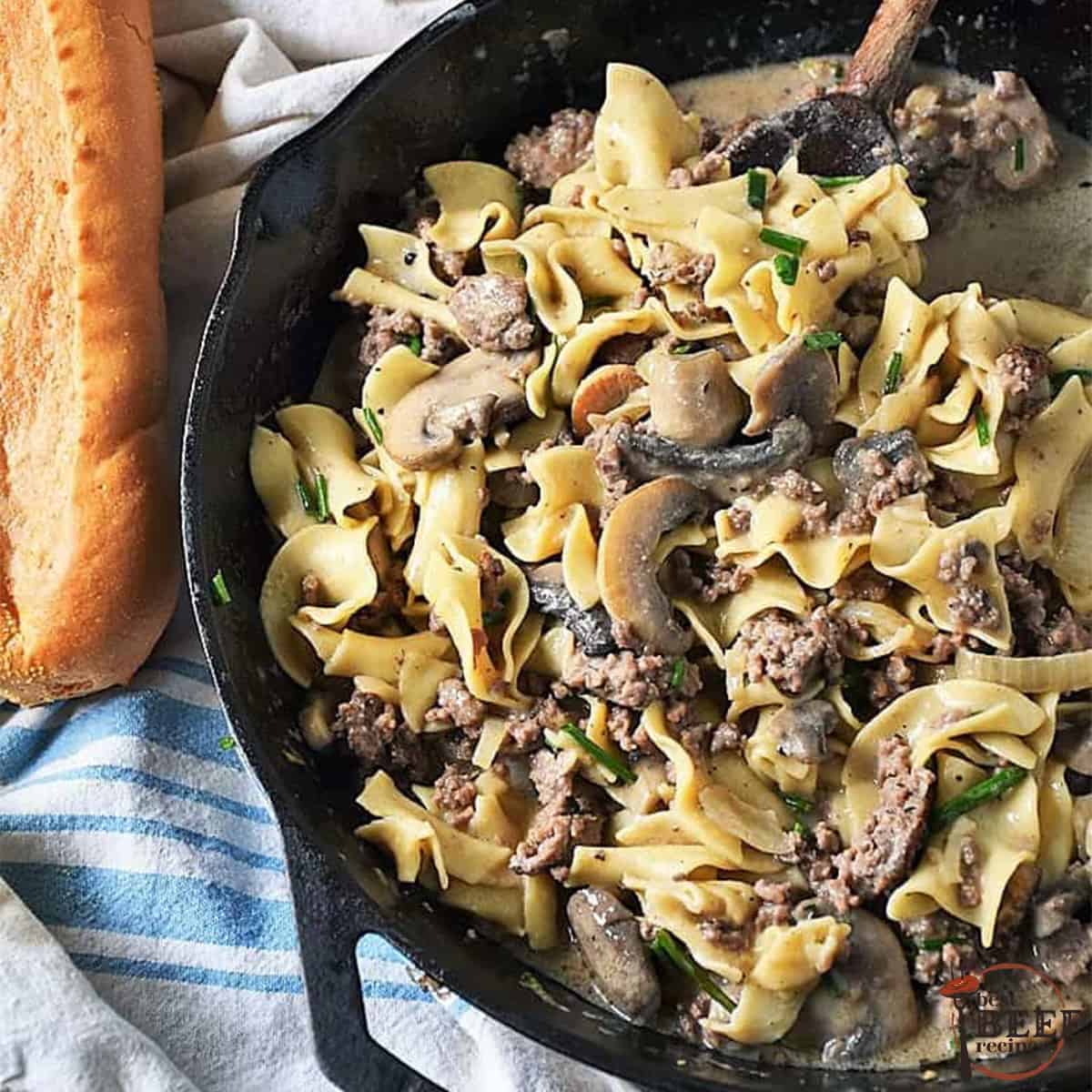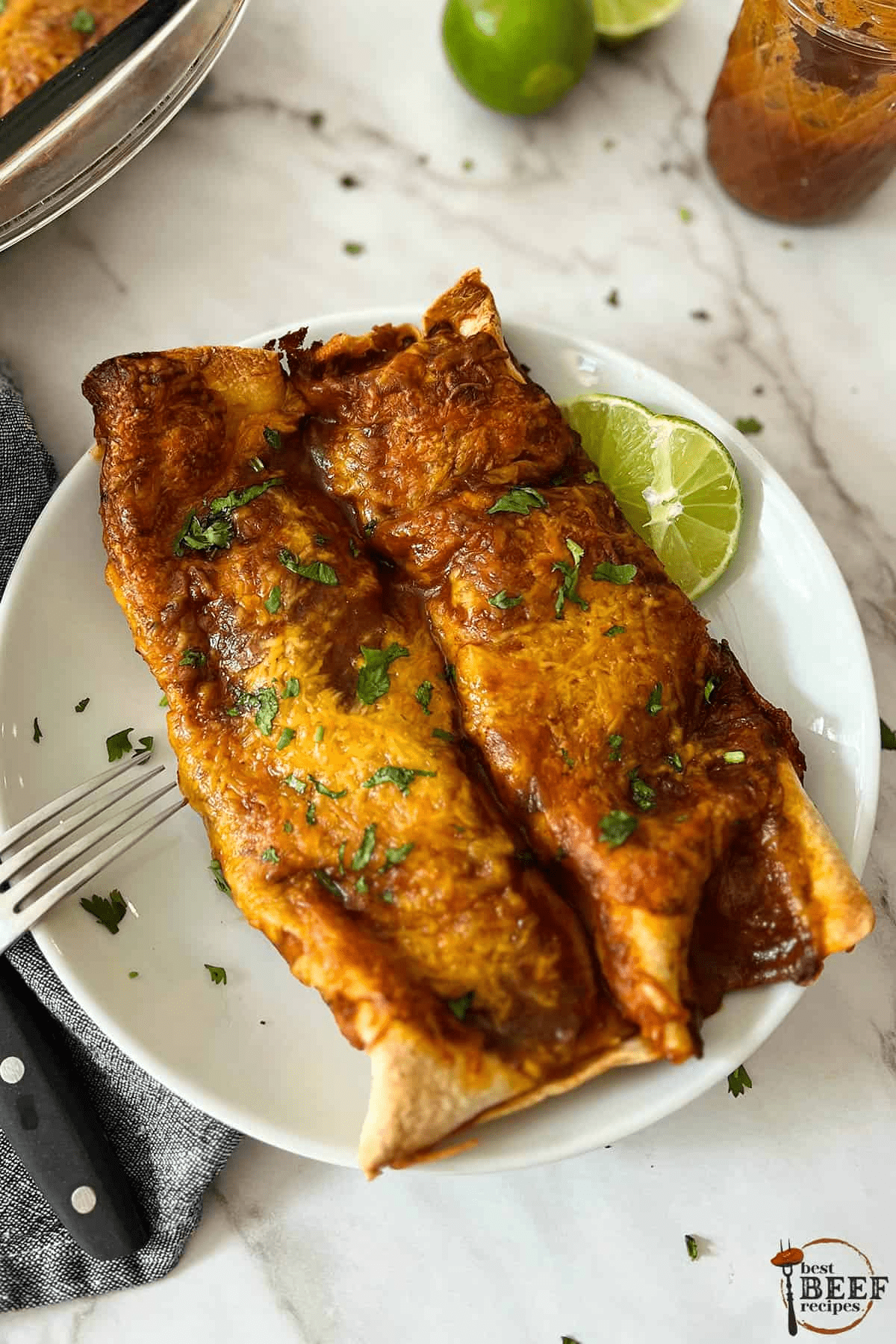 Meals with Ground Beef - Keto
Our ground beef keto recipes are some of our most popular recipes. It's easy to make low carb recipes with ground beef that taste great and are perfect for feeding a family!
One of my personal favorite keto hamburger recipes is gluten-free Keto Taco Pie. It is so flavorful, but also incredibly easy to make using just a few simple ingredients. Your family will go wild over this recipe - I promise!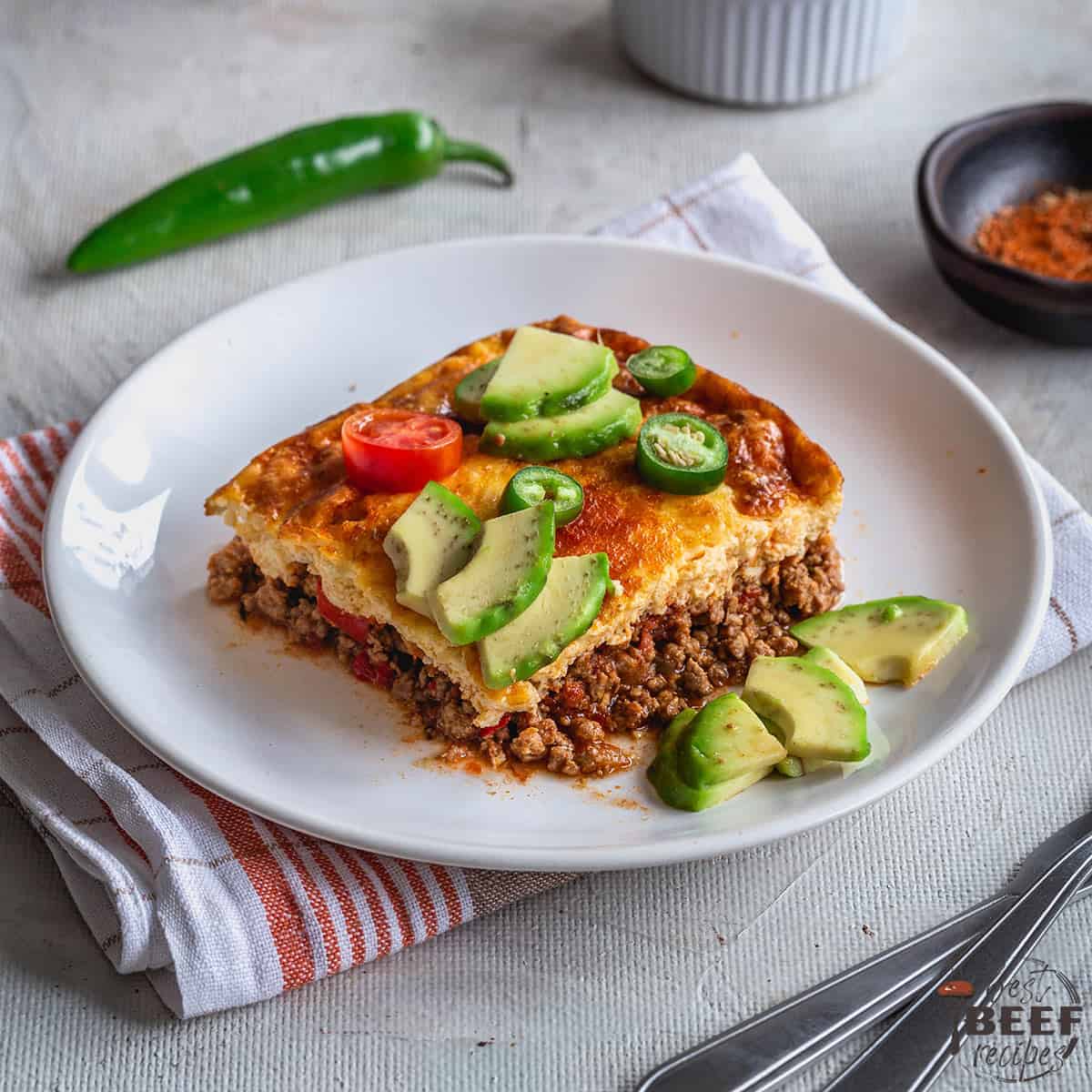 You're going to love this cheesy meatloaf recipe! My Cheesy Keto Meatloaf is packed with flavor, easy to prepare, low carb, and gluten-free.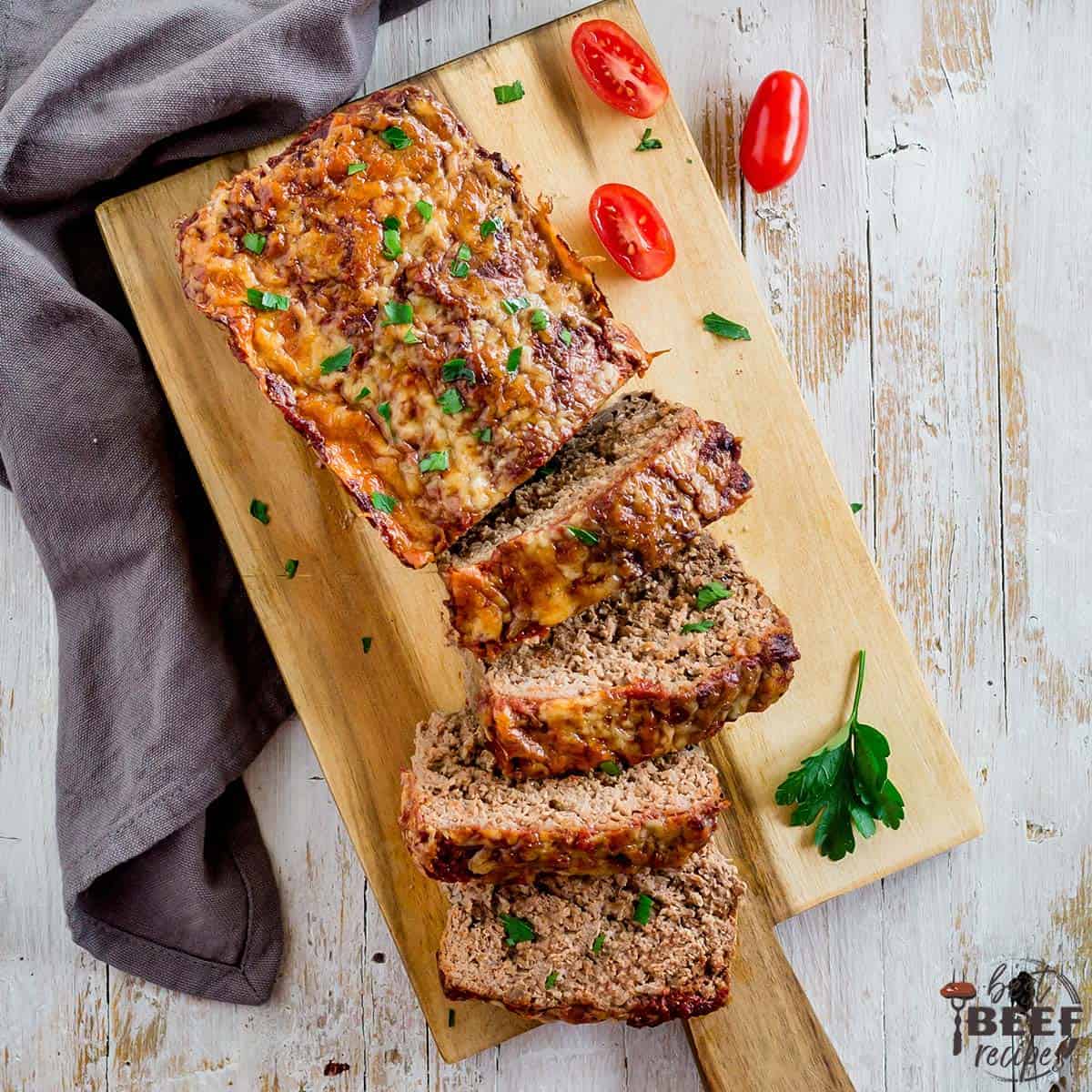 Our Keto Hamburger Casserole is always a hit. Kids love this recipe, and it couldn't be easier to make. It's so simple - mix your ingredients, add them to a baking dish, and bake, for one of the best keto recipes with ground beef you will ever try.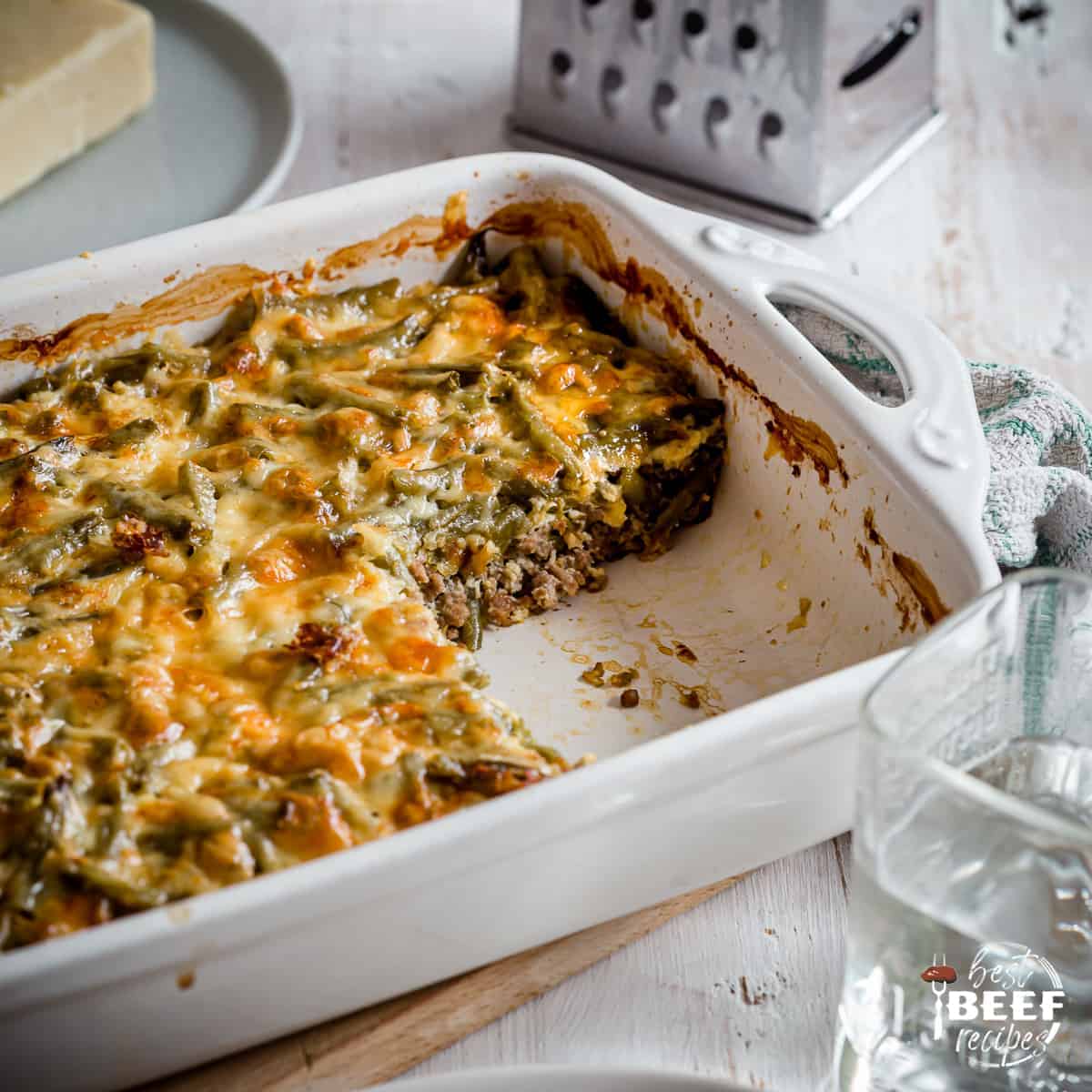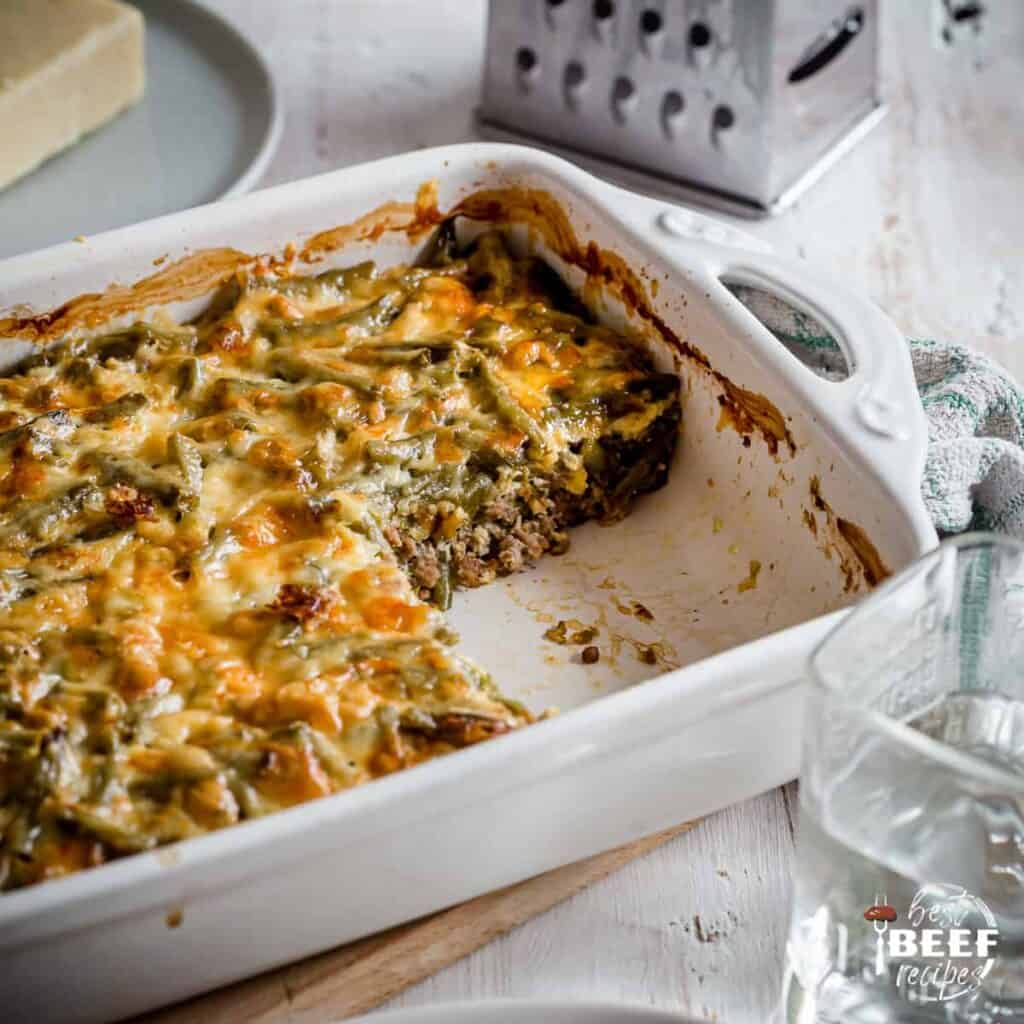 Salisbury steak is a classic dish, and our Instant Pot Salisbury Steak with Keto Gravy takes it to a whole new level of delicious. Give it a try!
Ground Beef Meatball Recipes
Honey Sriracha Meatballs have a sweet and tangy flavor with a kick of spice. They're so moist and delicious, you'll want to make an extra batch. One of the best ground beef recipes, hands down!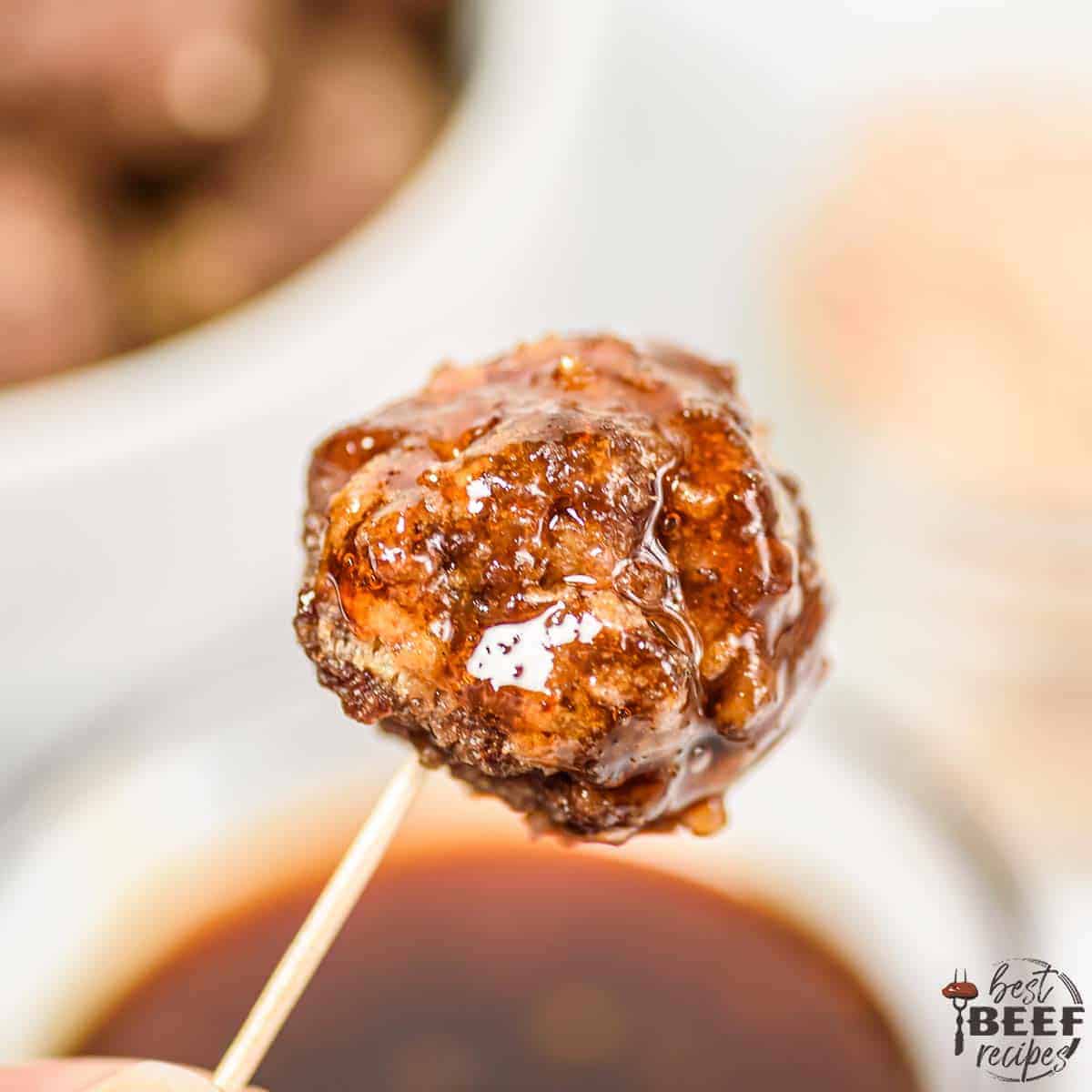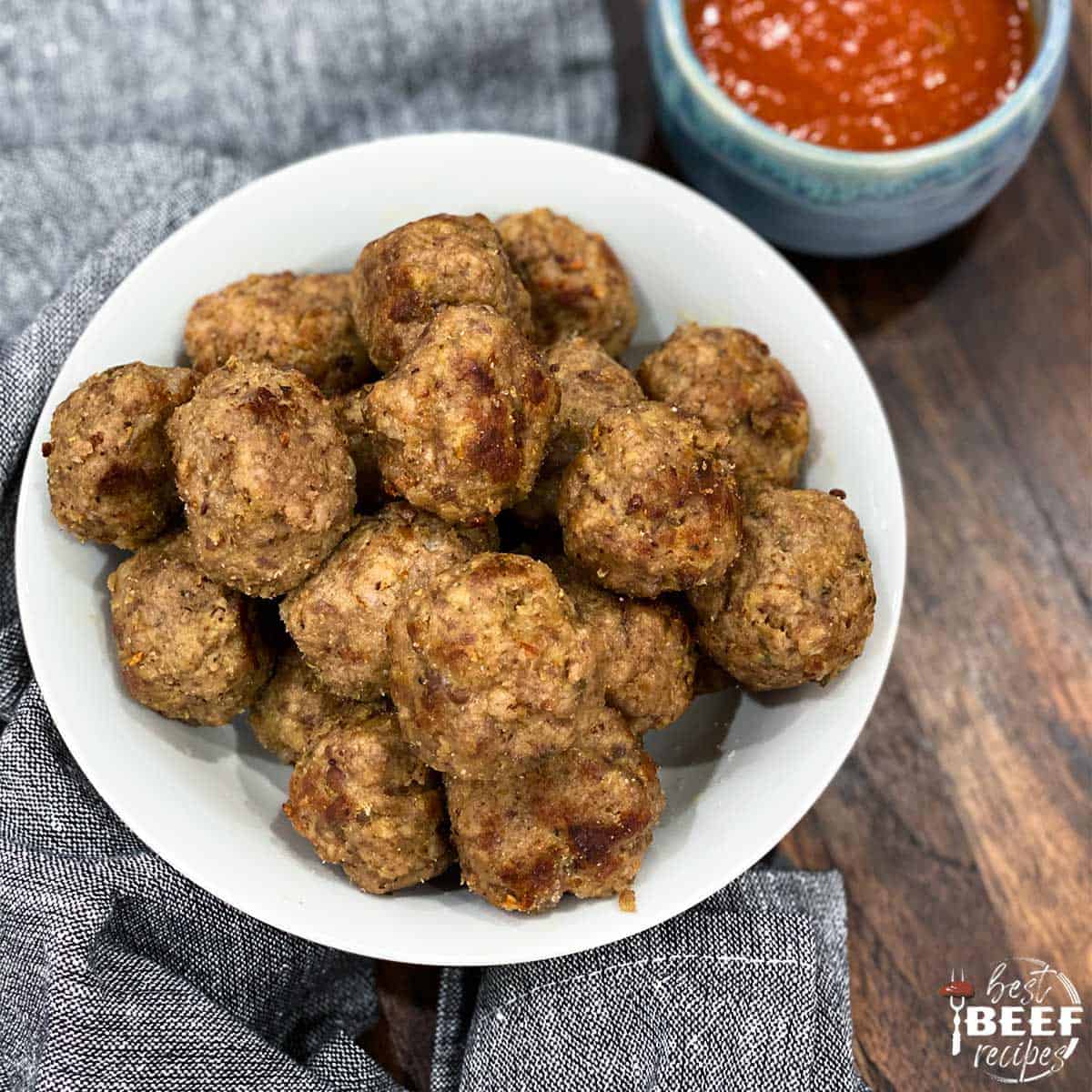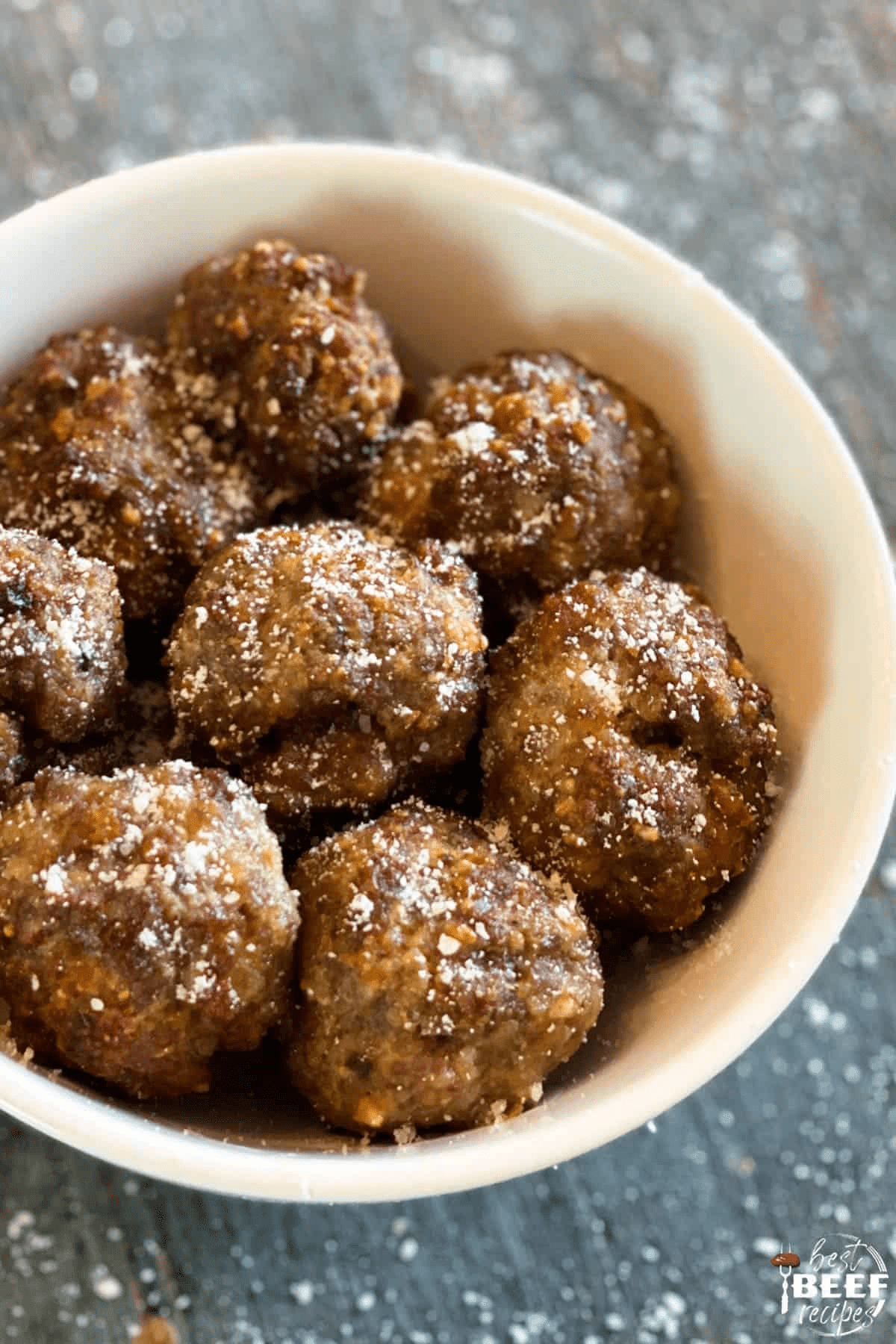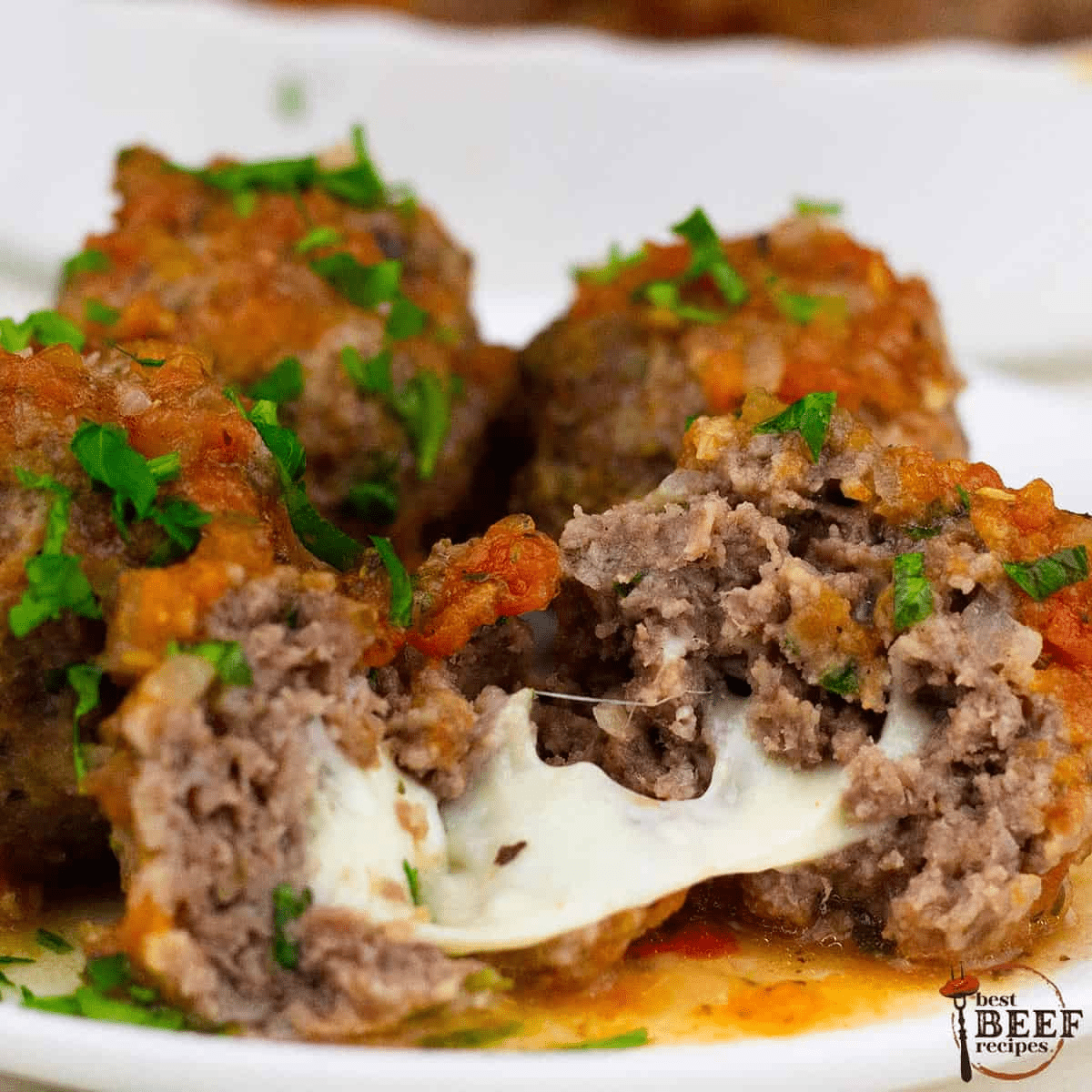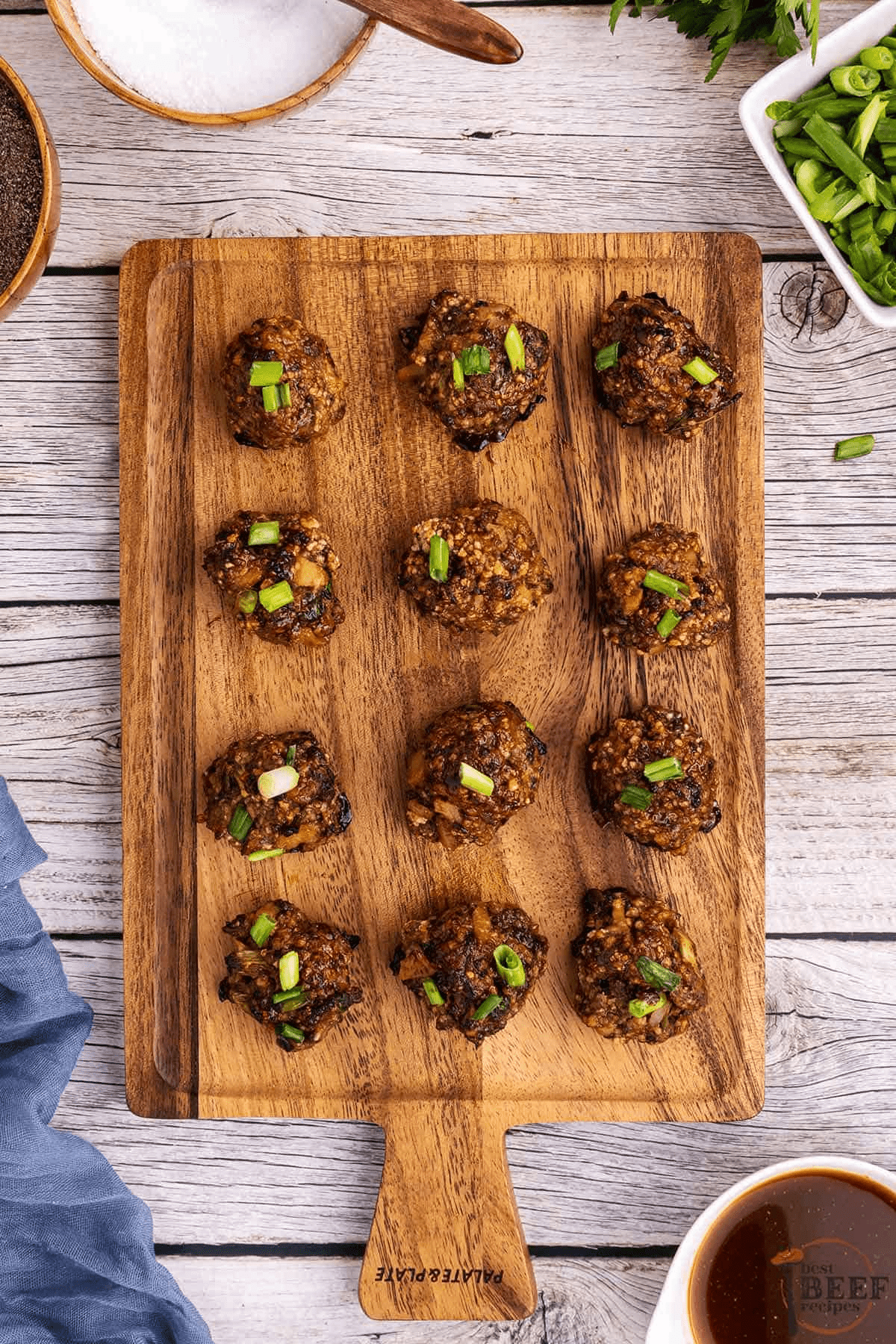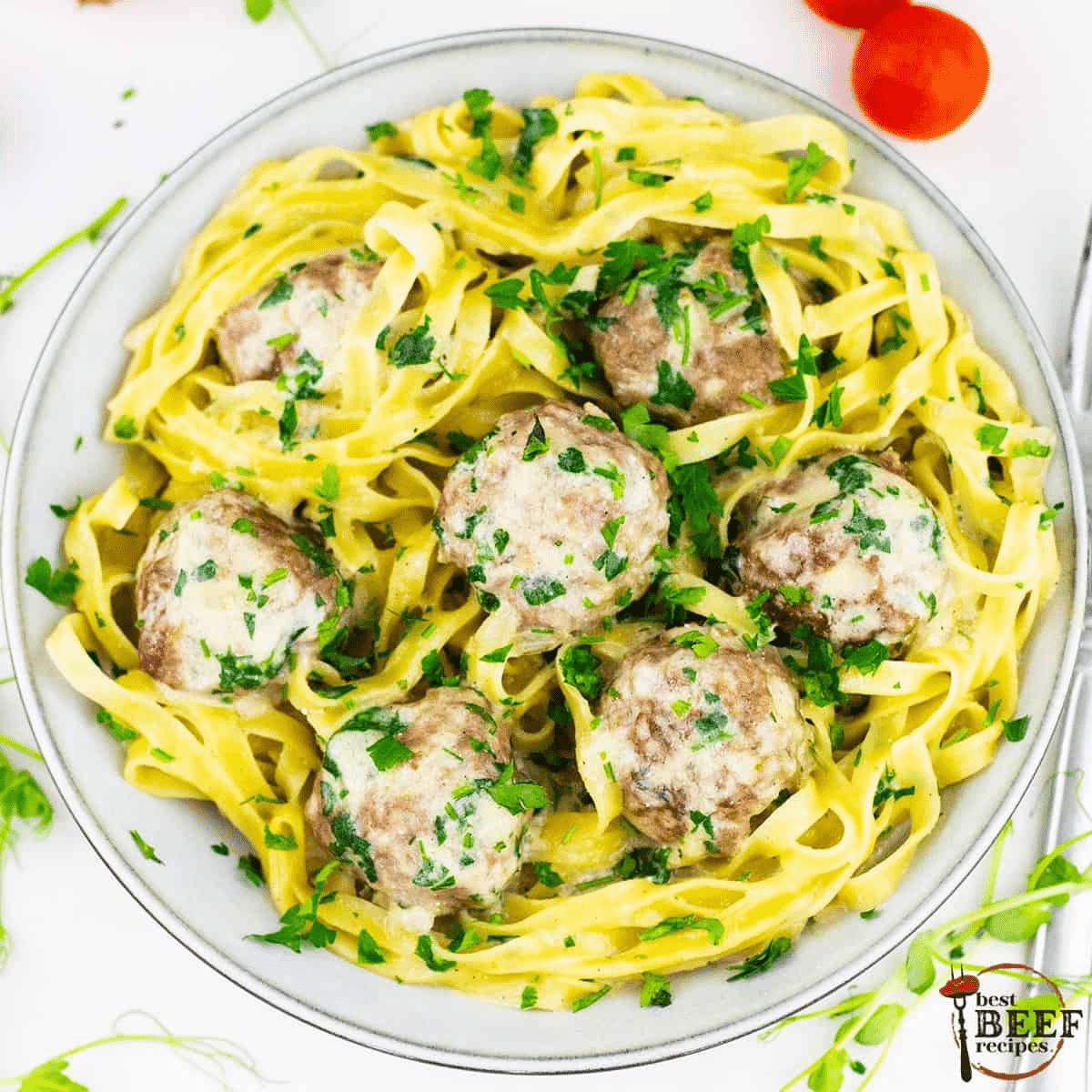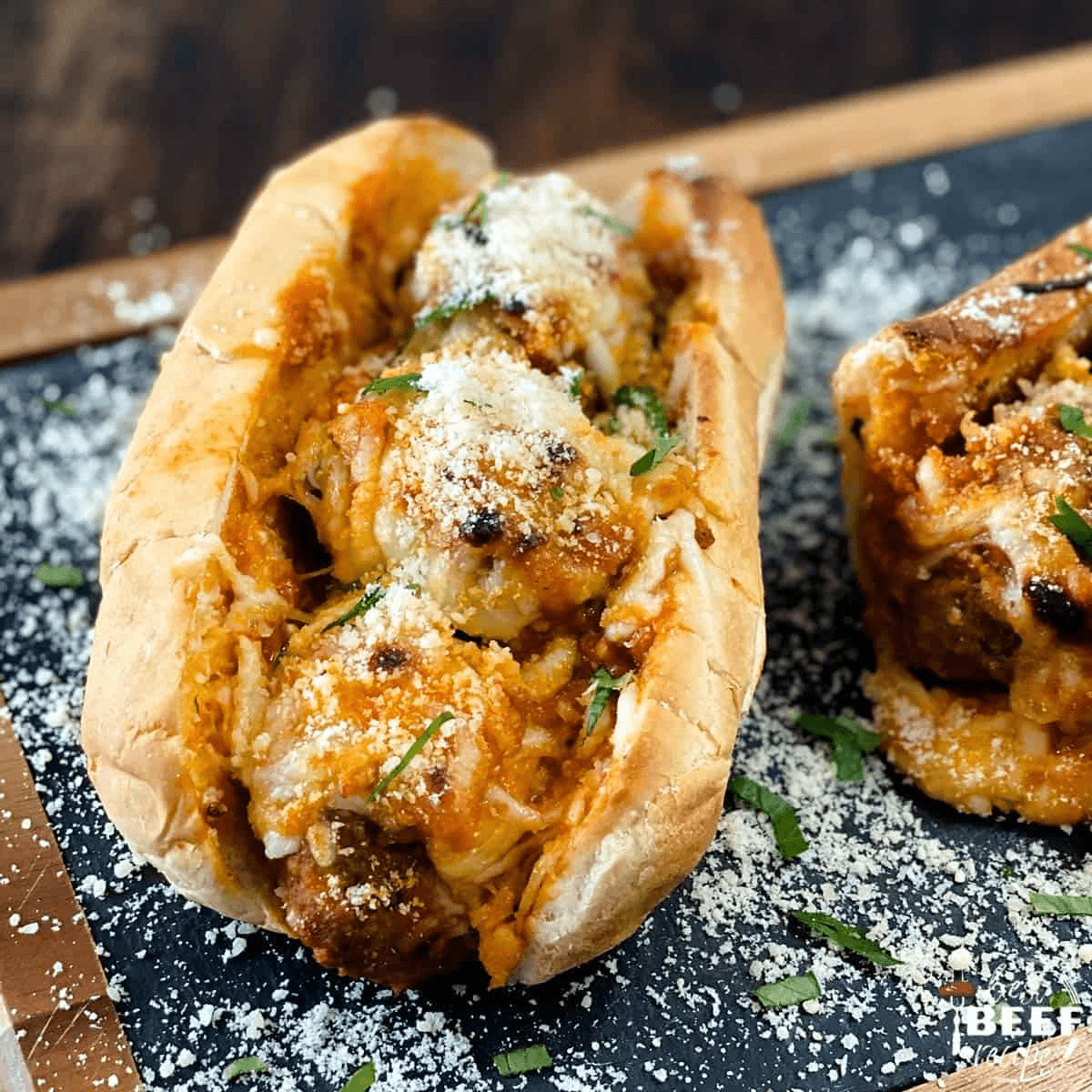 Recipes with Ground Beef - Instant Pot
Instant pot ground beef recipes are one of our specialties. We love using the pressure cooker to make easy, show-stopping meals. Instant pot recipes make the best ground beef recipes - they're just so simple!
Our Instant Pot Lasagna is one of our most popular recipes for a reason. It's simple to make, but it's also just plain delicious. The creamy bechamel sauce makes it an unforgettable choice for dinner.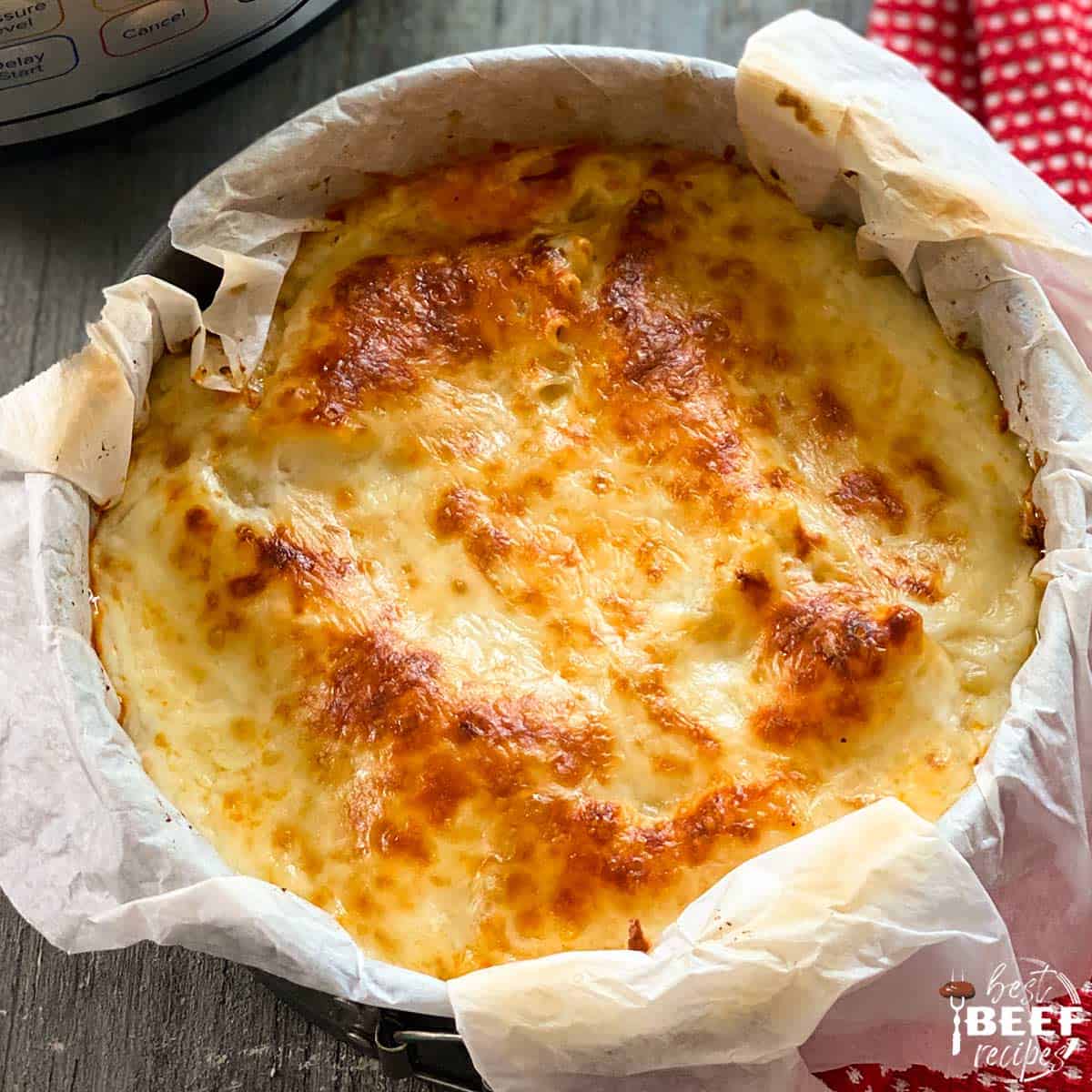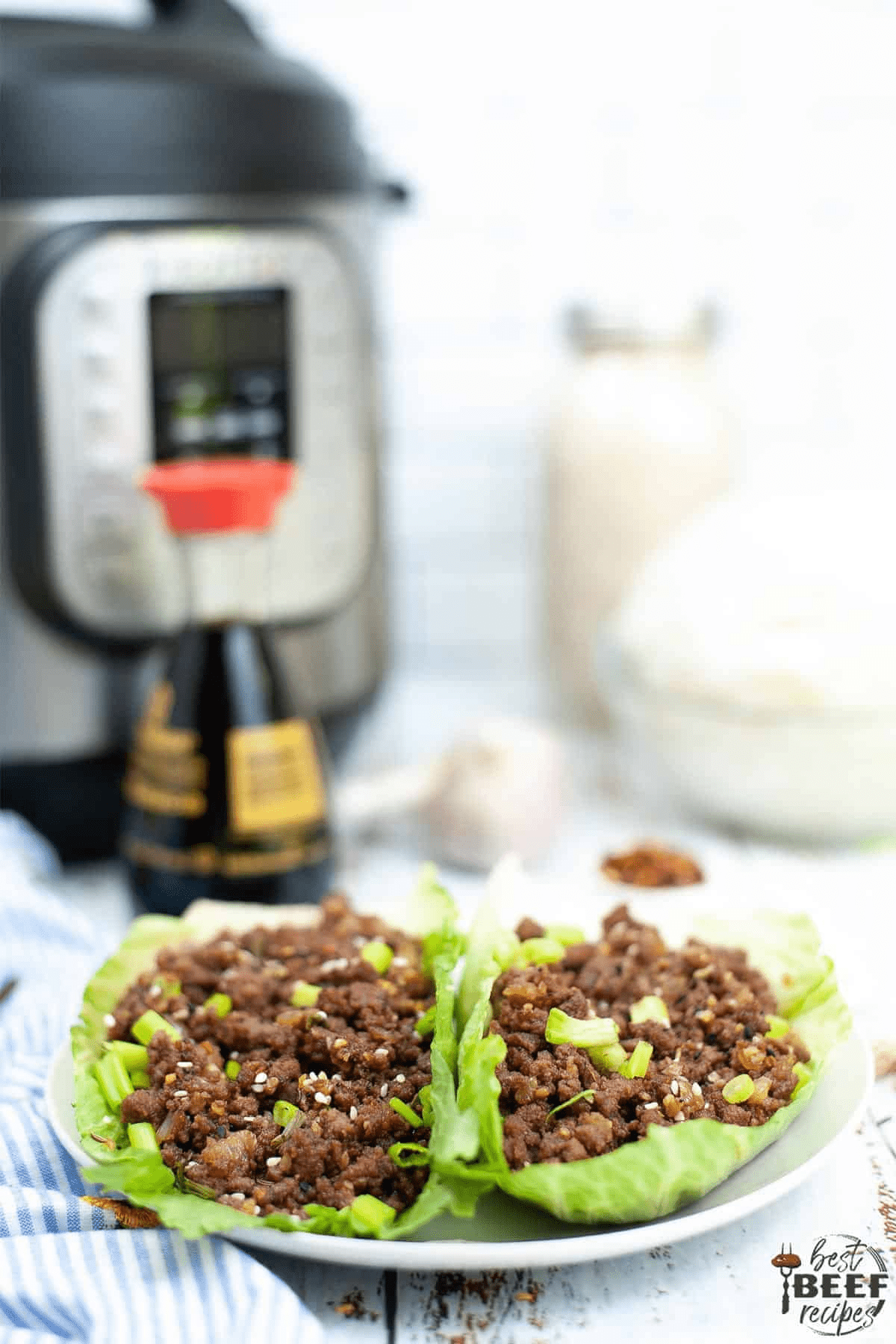 Philly cheesesteak is a classic. Have you tried it in dip form? Our Instant Pot Philly Cheesesteak Dip is ready in under 15 minutes! It's one of the best ground beef recipes for dinner or lunch!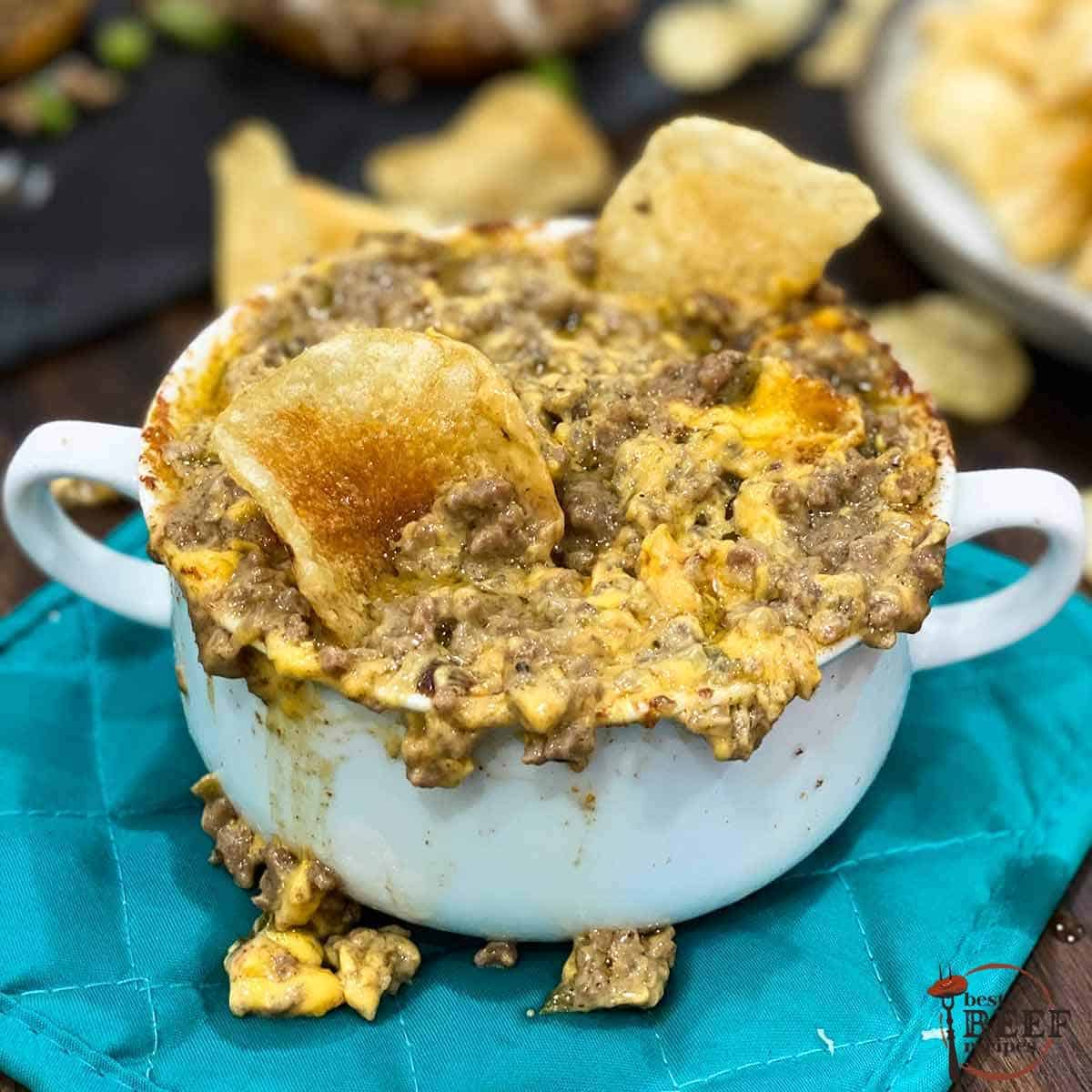 Take classic stroganoff and make it even better with our Instant Pot Beef Stroganoff recipe. This is an easy ground beef dinner that makes the perfect comfort food!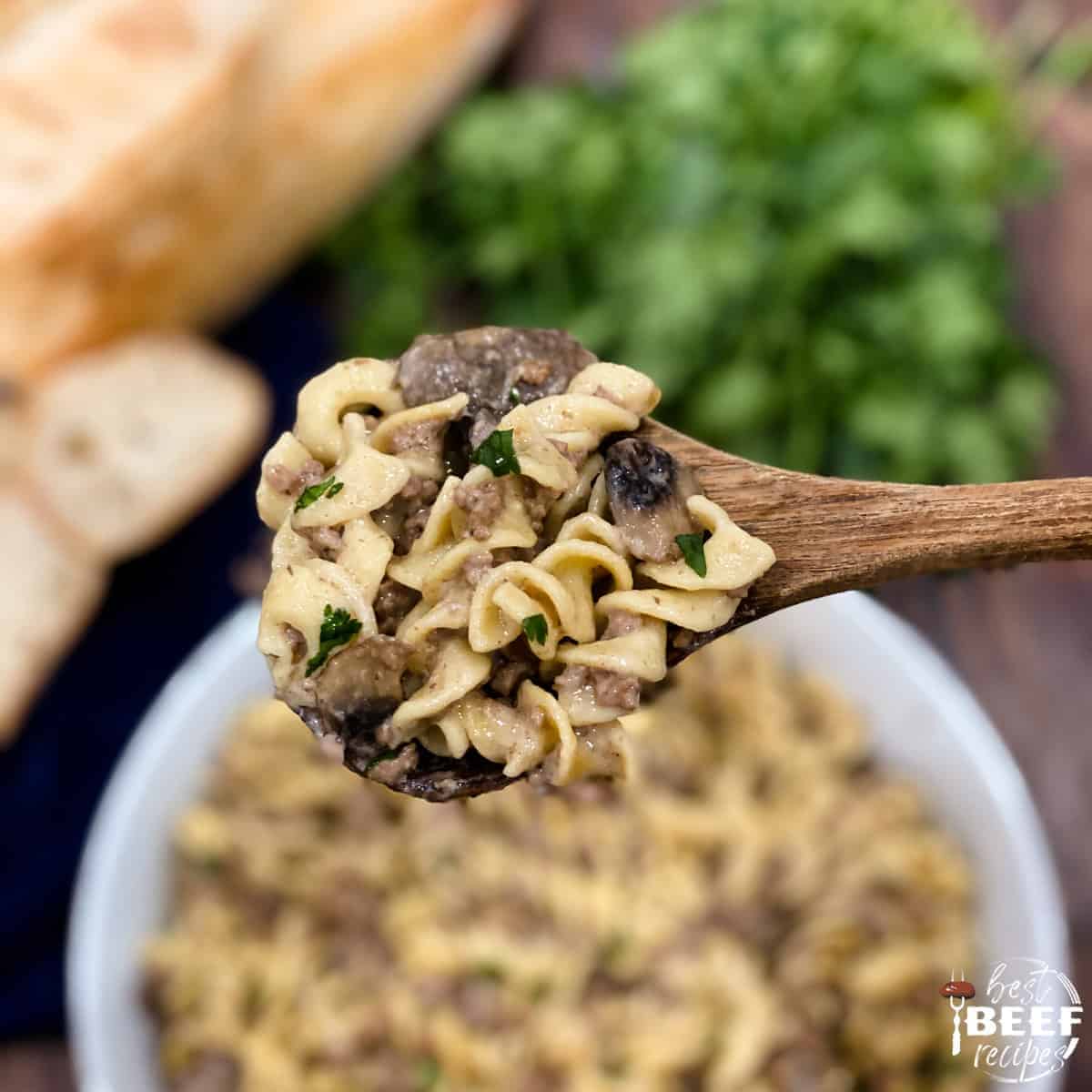 Ground Beef Dinner Ideas
In the mood for soup? Our Instant Pot Hamburger Soup is one of our favorite ground beef dinner ideas. It's simple, light, and yet so comforting.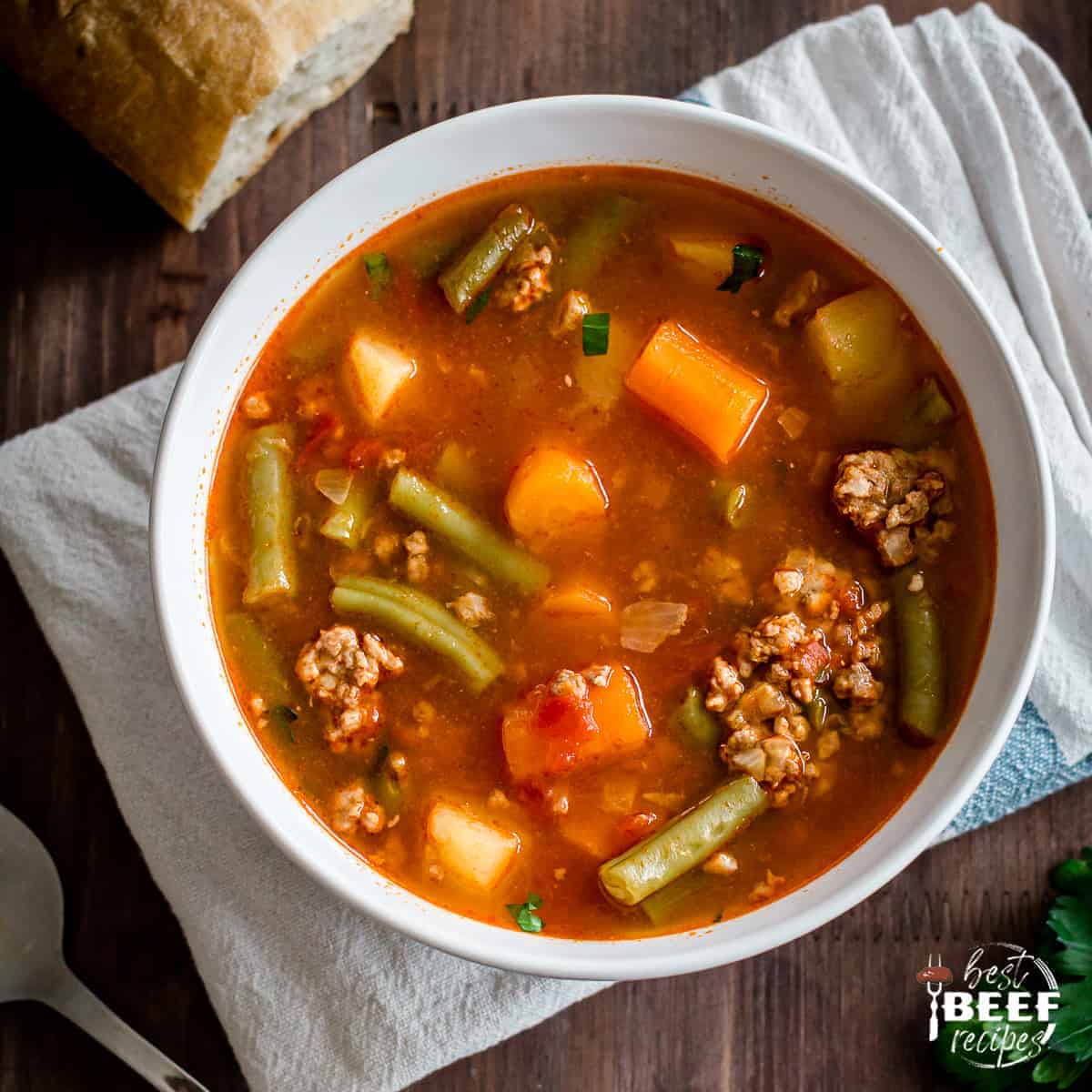 I'm obsessed with these Portuguese Beef Lettuce Wraps. Filled with flavorful beef seasoned with peri peri sauce, this is easily one of the best ground beef keto recipes out there.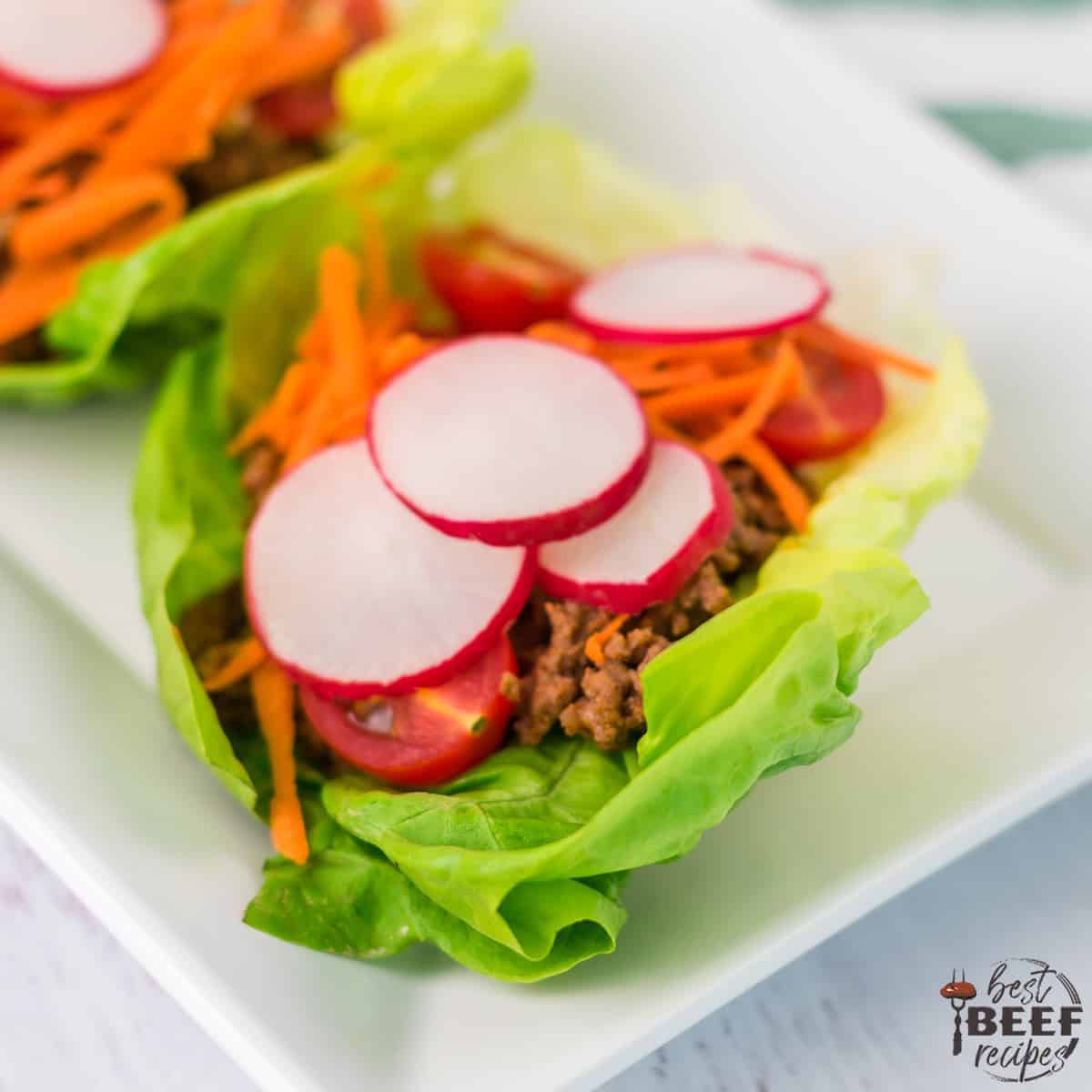 FAQ for Ground Beef Recipes
📋 Recipe